Get Together Youth (GTY) is a group of youngsters who come together to help the people of Delhi by providing medical necessitates like oxygen cylinders, oximeters etc. We are also providing food packets and rations kits to needy peoples.

In last 15 days we were accumulative 2.5 lacs from friends and family and delivered oxygen cylinders, doctor consultation, oxymeter, ration kit, food packets etc.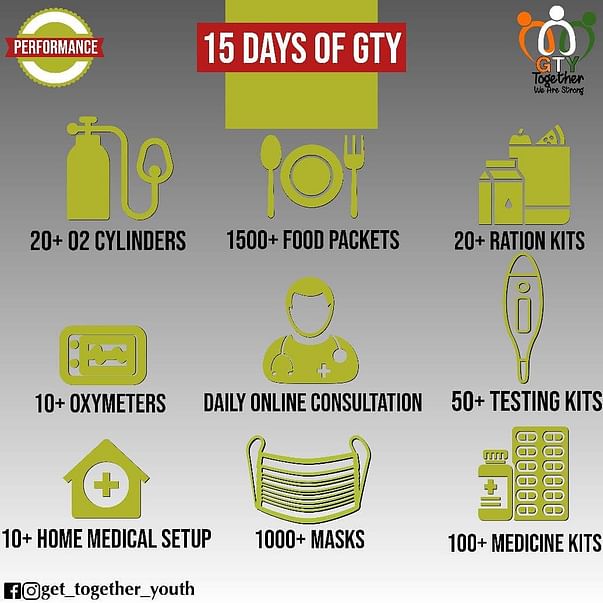 Our work has been acknowledge by The Hindu Newspaper.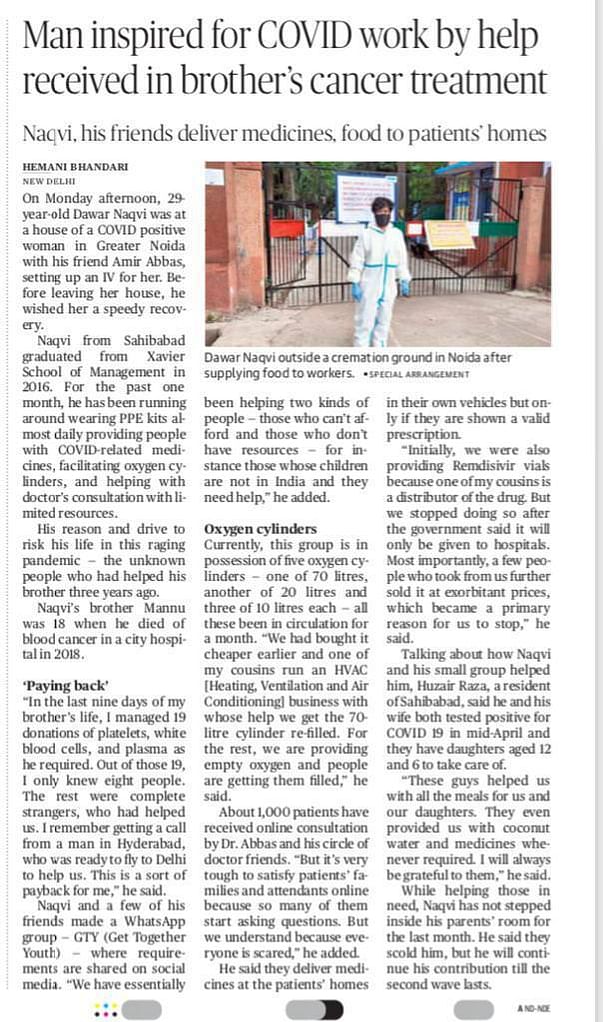 Link :
The Hindu Article
We would now like to further our initiative to other parts of the country that are in turmoil - Noida, Ghaziabad among other - specifically low income individuals and families who have lost livelihoods, bread earning family members, and significant chunks of their salaries. They already form the lowest rung of India's socio-economic fabric. Help us help them! We ensure through rigid accountability that they receive the resources that they need, thanks to your generosity.
-The Get Together Youth Team