Hi
My name is Namit Dwivedi and I am an Engineering Student.
I am based at Prayagraj, Uttarpradesh.
When lockdown started, I saw many people in distress, hungry and looking for help.I had just got my scholarship (INR 2 lacs) from my college and thought to help people in need.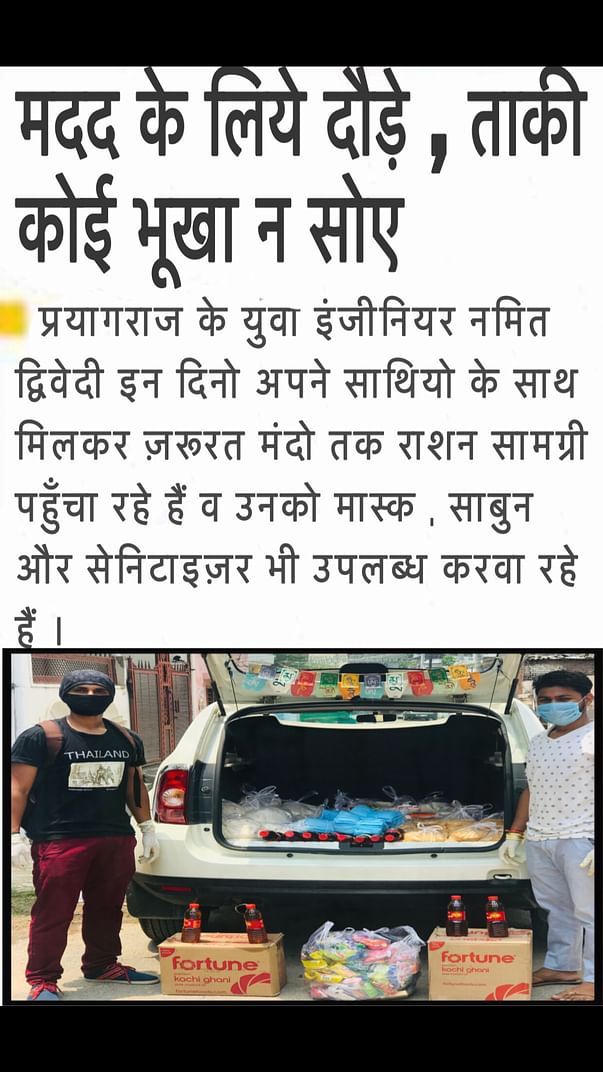 During
During these four months, I am continously on move, distributing free masks and sanitisers.
I have distributed over 10000 masks
1500 sanitiser,500 ration kits, 1000 health kits ,served over 5000 meals ,and helped 20 poor people get a means of earning,helped 200 rickshaw pullers.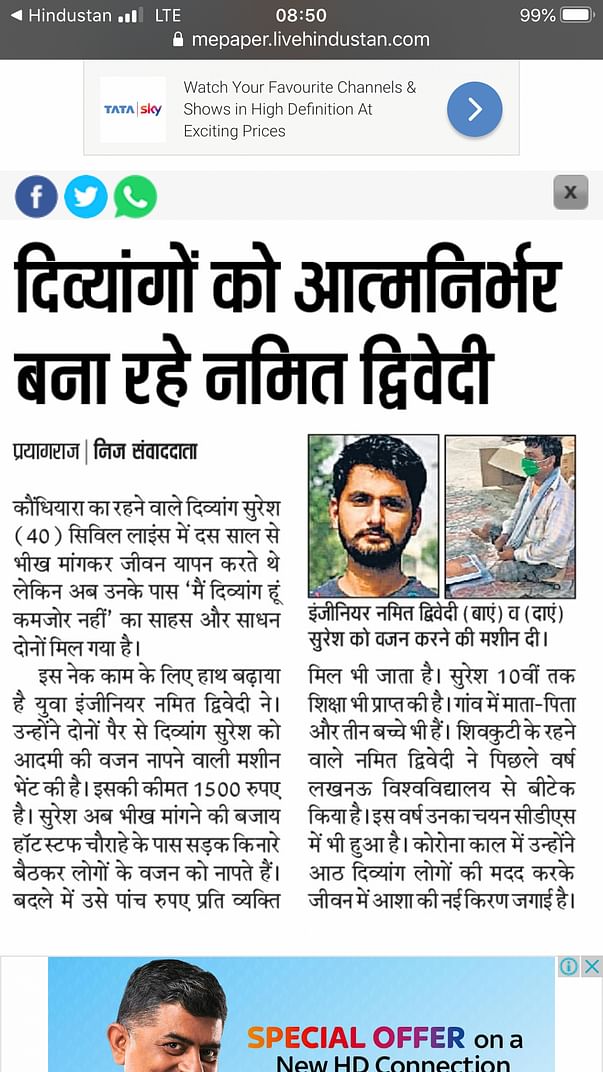 Now my
funds have dried up and I need to give masks & sanitisers to homeguards placed at traffic signals & needy.
We will procure Masks from poor widows ,providing them means of earning .
A good quality cotton mask is costing around 25 rupees per mask and we are aiming to distribute at least 500 of it
Please support our initiative