When discussing school students, we talk about the significance of learning materials such as books and stationeries but forget to mention their companion – the 'school bag.' Studies demonstrate that rural students lack access to this necessity, displaying the dismal state of rural schools that often lack another essential element – the desk.

In the absence of basic infrastructure, most students spend their time studying on the floor, in schools, and at home. On average, a student in rural India spends anywhere between 7-8 hours a day, slouched uncomfortably on the floor as they go about reading from the books or making notes. Sitting in a hunched position affects their posture, and their eyesight and concentration levels.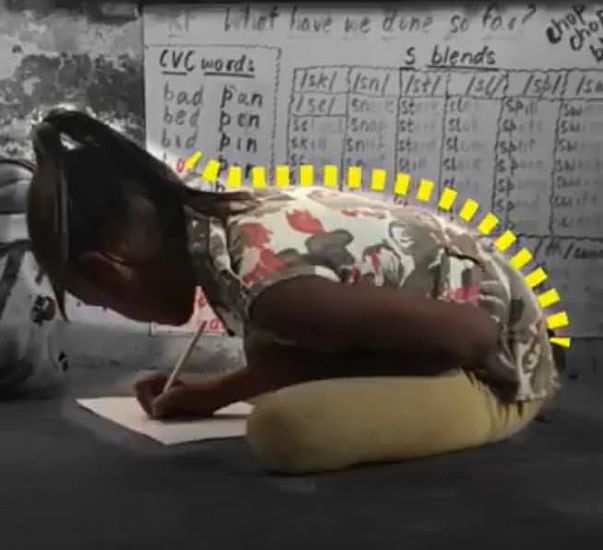 One such example is Pallavi, the class VIth student of Rajkiya Intermediate school of Shitalakhet. She loves playing with numbers and enjoys playing with her friends. Daughter of a farmer, Pallavi is one of the many kids her age who has to make do with the floor as makeshift furniture when studying. Slouching to study has given her back pain. Distracted with the back pain, Pallavi often misses out on school, affecting her performance at school. A curious kid, otherwise, Pallavi has gradually lost interest in studies and other activities due to the physical discomfort. Pallavi is not alone.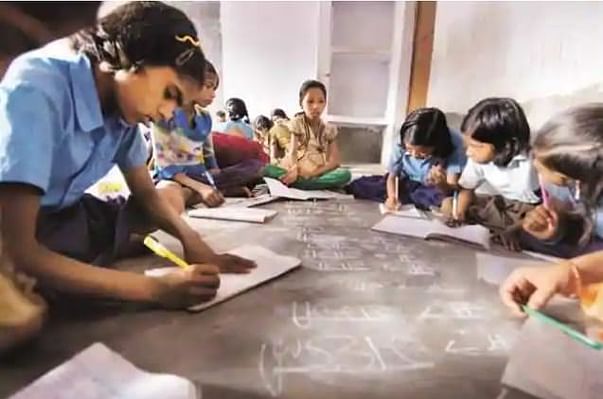 According to an independent study 4 out of 10 children are affected by back pain due to the wrong posture. Physical comfort plays a critical role in the learning environment. Yet this area is often neglected when creating educational policies.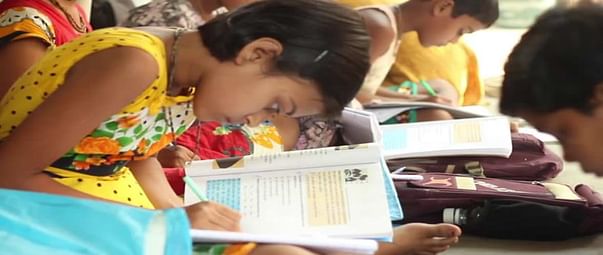 With an aim to
be a part of the solution
, Ennoble Social Innovations devised a low-cost, sturdy, and multi-purpose product - The YeloGreen School Bag. The intelligently designed bag doubles as a writing desk and resolves the challenges specific to school students in rural India. The ergonomic structure offers a comfortable angle for a child to sit with his elbows, hips, and knees rested effortlessly. This arrangement contributes positively to a student's ability to concentrate while studying.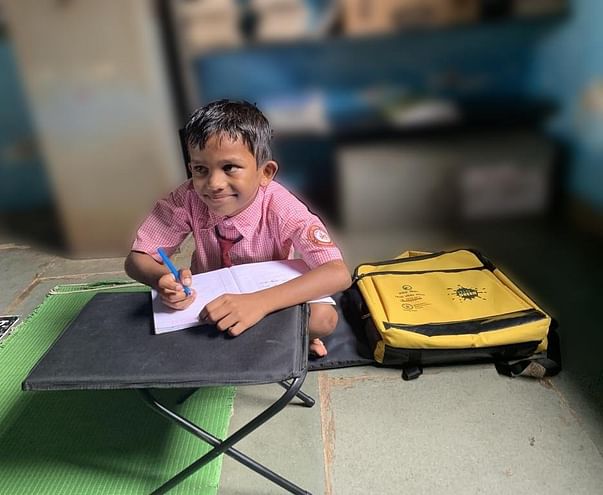 Made from recycled materials the YeloGreen bags protect the ecosystem by using tyre tubes, flexes, plastic, denim jeans and discarded seat covers which would otherwise be dumped in the landfills,
polluting the environment.
At the same time students are not sensitized to pressing environmental issues and end on inculcating
bad practices on cleanliness, health and hygiene
.

Such a problematic situation is seen in many rural regions of India. One such place of concern is Shitlakhet village in Almora district of Uttarakhand. After COVID 19 pandemic, almost 90 % of students in Shitlakhet village have been disconnected from education but even in normal situations they face the problem in relation to school bags.
=>Doubles as a Desk and Mat Combo
: Transforming this bag into a desk is a child's play. Its ergonomic design provides the benefits of proper furniture, whether in school or at home. It also supports comfortable seating with the in-built mat.
=>Equipped with Sustainable Kits
: The sustainable bag comes with kits for daily essentials and hygiene necessities such as meal boxes, water bottles, litter pouches, soap pouches, and more. Students can learn field values such as cleanliness and industriousness, facilitating their individual recycle drive from the collected waste.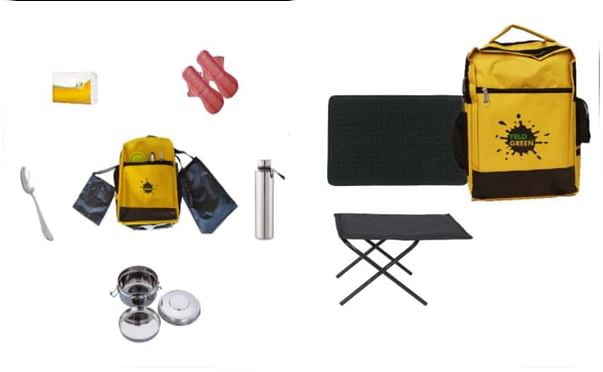 Ennoble Social Innovations is a start-up by Chirag Bhandari. He believes that 'Education Innovation' and its effective implementation in partnership with the government can drive large-scale improvement in the educational outcome of rural areas. This thought prompted Chirag to dedicate his efforts in creating sustainable solutions for the education of students in rural India.
Ennoble has partnered with various organizations, including Mahindra Susten to provide sustainable learning solutions to rural students. We are delighted to share that the YeloGreen school bag project brings a smile on the face of nearly 80,000 happy students! The timeless mission of making education accessible to rural students brought us face to face with Pallavi. Moved by Pallavi's plight, we at Ennoble have pledged to provide YeloGreen bag to students of Shitlakhet village in Almora district of Uttarakhand, where nearly 90% of students either lack a school bag or proper sitting arrangement, or both. This crowdfunding is a small effort that will make a big difference in the lives of 200 students who would love to study and create a better future for themselves and their families. Help us drive this change and transform lives, one child at a time. By giving a little you will help out a lot!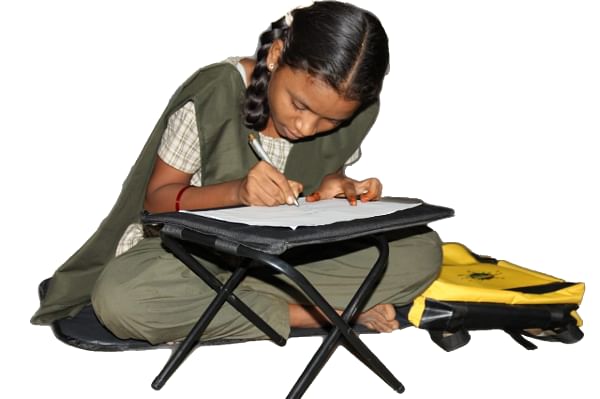 Budget Break-up

200 school bags for 200 students
Cost of one YeloGreen School Bag – Rs. 799
Total Cost for 200 bags – Rs. 1,59,800 + Transportation and Logistics Cost






















* Some Photos are only for the representation purpose