Why we do what we do?
Today, more than ever, we need citizens who are empowered to ask question,
represent their interests and challenge status quo. Informed and skilled citizens is the need of the hour and it starts young. Just imagine what would happen if each child from an early age is taught to become an active citizen by learning skills like advocacy, critical thinking, questioning and problem solving. This is where we come in.

Our Theory of Change:
We believe that if If children and youth are provided strong citizenship skills and knowledge from a young age, they will learn how to identify and work on local issues, engage with stakeholders and grow into adults who can hold their representatives to account leading to a strengthened, more equal democracy.

That's why we're here. Simply put, we are here to strengthen democracy.

About Us:
School of Citizens conducts short term and long term programs to empower children and youth from disadvantaged communities with the knowledge, skills and mindsets they need to raise the issues of the local community using citizen journalism as a tool.
Our work is rooted in the 3S Framework: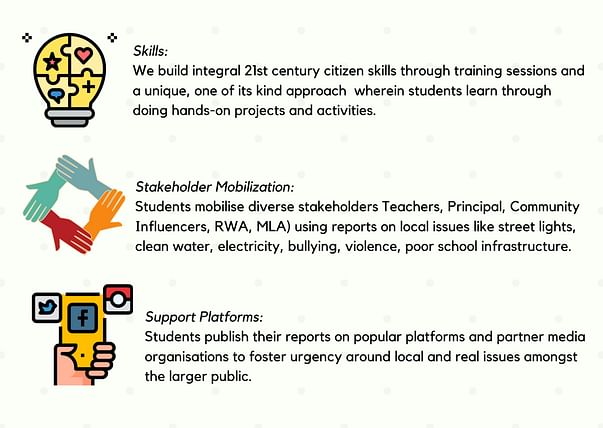 Work till now:
Currently, we are working with young adults across 10 government schools in Delhi. Over the last 18 months, our student leaders have started initiatives like writing a book on combating toxic masculinity, organising ration distribution during lockdown, creating video reports on cyber bullying to name a few.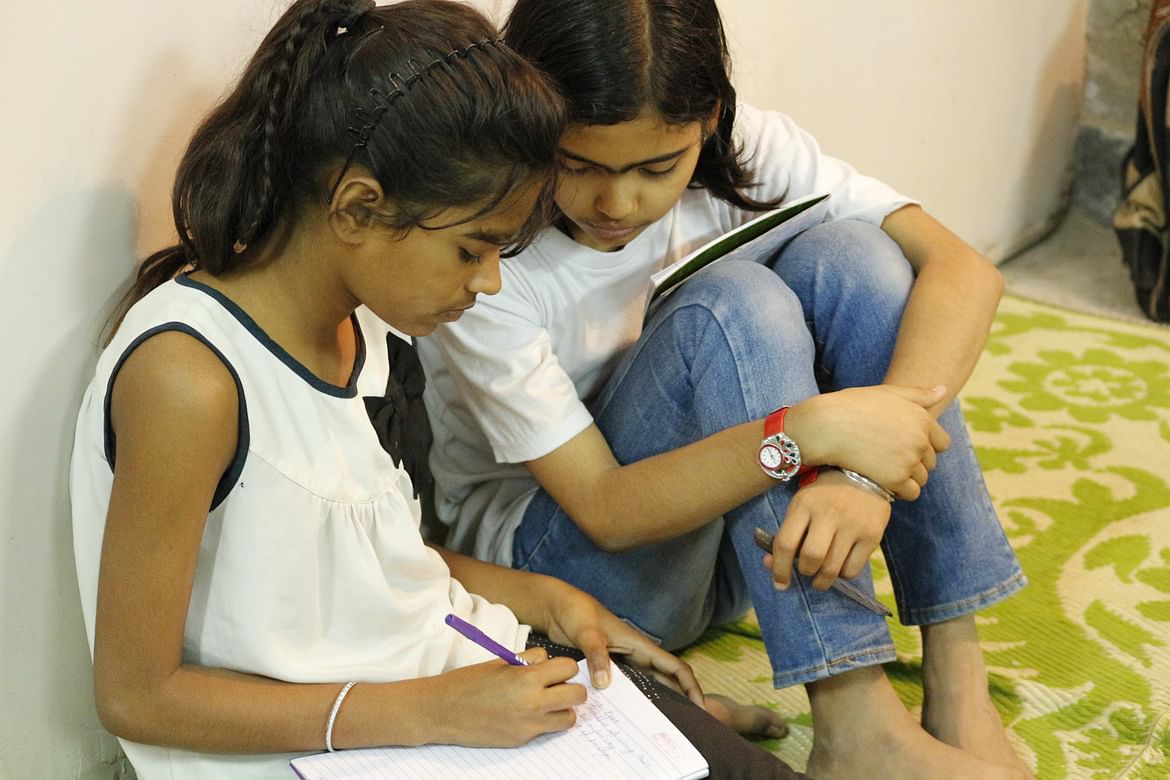 Our Future Plans:
This year, we will be working with 800 children and youth across India to empower them with the voice and agency to represent their interests and demand better from their representatives. We want to see them raise real issues of their communities and demand for equity. For this we need more manpower, resources and a stable internet connection for these students. This is where you come in.
How will we use your contribution?
We need your support in strengthening citizenship, one child at a time. Your contribution will be used strictly for program costs ( Training, Workshops, Internet Cost for Students). So contribute if you believe in us and do spread the word around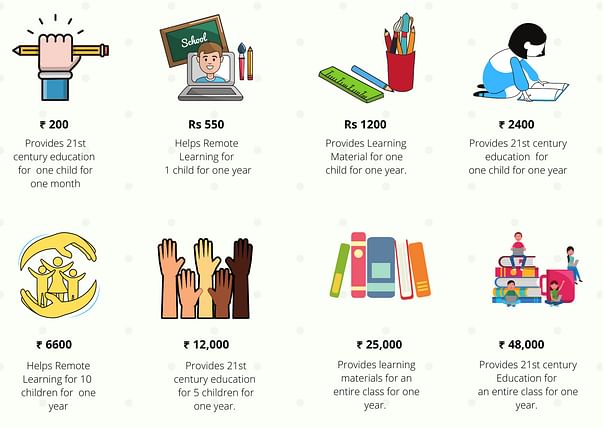 With as less as INR 250, you can be a part of this change and empower a student in becoming leaders of tomorrow.
This is a call for everyone to be a part of our vision of student empowerment and get involved.
Follow us on social media: