We at
INTERNATION SOCIETY FOR KRISHNA CONCIOUSNESS
(ISKCON), are are making sure the country's poorest communities have access to food, groceries and medical supplies during these unprecedented times. While a lot of us have the luxury to stay home and try cooking for the first time, migrant laborers and daily wage earners have lost all their sources of income. Access to the next meal has become a big question for them!
We've been working since day 1 of COVID-19 lockdowns in India and have provided relief to thousands of families. During the migrant crisis, our volunteers distributed cooked meals on highways and railway stations. After that we started distributing ration kits to homeless and out of job daily wage laborers in Mathura's poorest communities in areas of Vrindavan. We now cover all of Vrindavan in our relief operations and provide cooked meals and ration kits on a daily basis.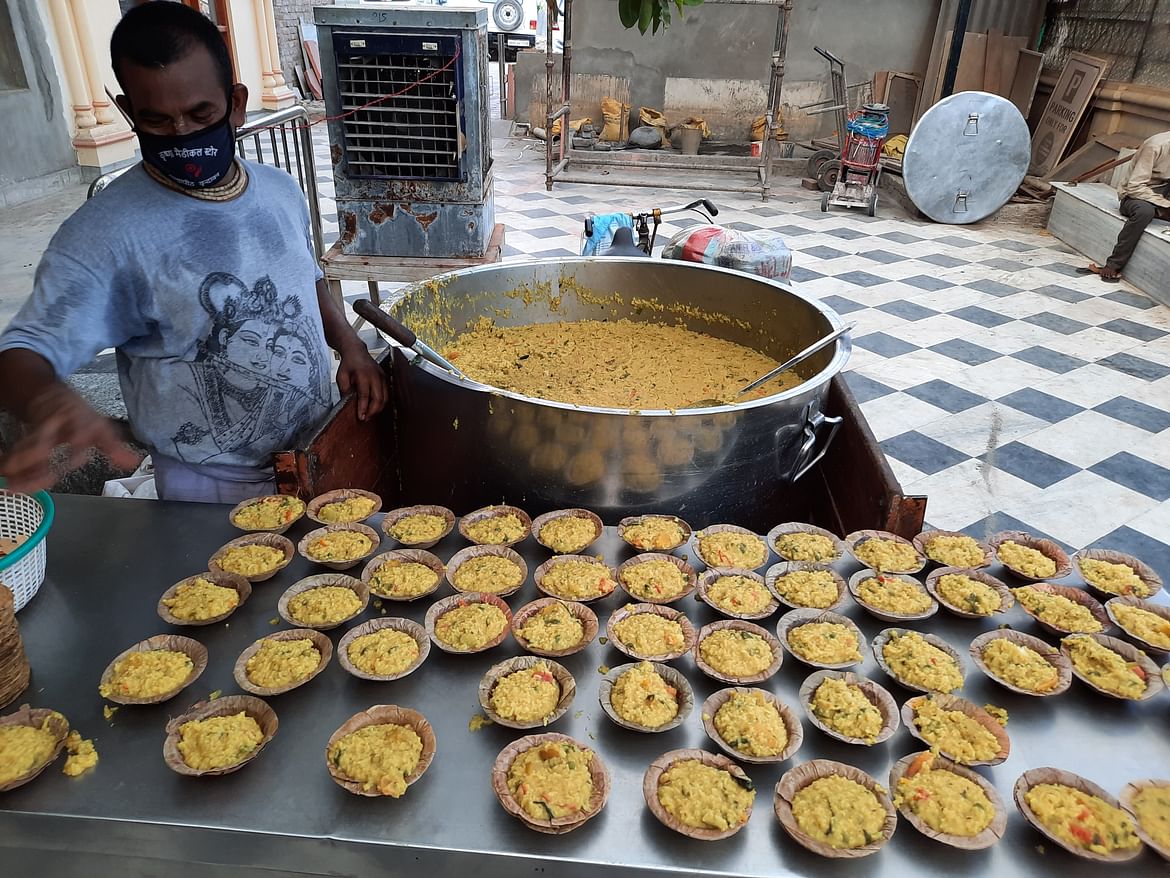 As the lock-down continues, we want to reach more families and put meals on the table for the ones who need it the most. With the funds collected, we plan on reaching 7000+ more families across Vrindavan immediately. For as little as ₹575/- you can make sure a needy family receives grocery kits consisting of rice, atta, dal, sugar, oil, spices etc. Each kit will help the family survive for 12-15 days. These two weeks of supply will be their lifeline.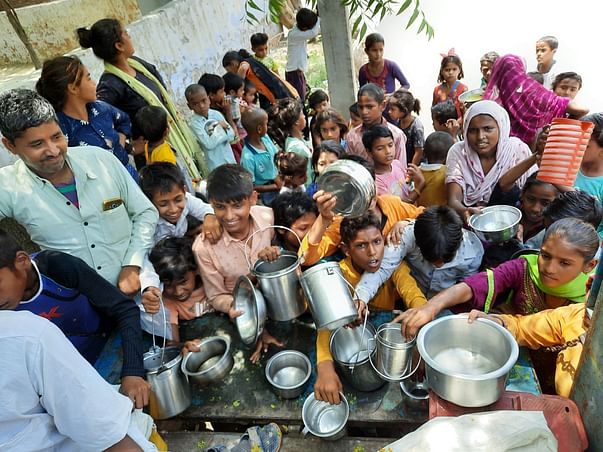 Utilization Of Funds:
Rice: 10950 Kg = 229,950
Vegetables: 13140 Kg = Rs.118,260
Dal: 2190= Rs.175,200
Oil: 730 Kg = Rs.73,000
Leaf Cups = Rs.36,500
Masala = Rs.43,085
Total = Rs.675,995

Follow us on Facebook, Twitter, LinkedIn and Instagram for more information. You can also reach out to us via our Contact Us form for any clarifications and collaborations!
You may also write to us ffl@iskconvrindavan.com, or can contact through call: 72600 22233