THIS IS AN EMERGENCY RELIEF WORK AND WE REQUEST YOU TO SUPPORT US IN SAVING LIVES IN EAST DELHI
The Background:
Recently, India saw a huge rise of the number of COVID19 cases within few days. This time the cases are so high that providing life support is practically not possible for hospitals and medical agencies to each patient.

The demand in few specific areas like Plasma, Oxygen, Medicines etc saw a chaotic situation and black marketing, which poor couldn't afford lead by death.
The situation is now getting better but for the poor, situation is still not that good. They have lost almost all their savings and don't have any source to earn their bread and butter.

Change With One Foundation
, is running a COVID Relief Work programs, in East Delhi area under the name of
Change With One Meal
. We selected this area as there are very few organisations/authorities are working to support this highly dense area.
Through Change With One Meal, we are serving 1000+ cooked meals everyday to those who don't have means to cook food at their home.
Due to the population density, this area is potentially suitable to become a COVID hotspot. To keep the people inside their homes, we have decided to provide dry ration kits to 1500+ family in this area.
Providing ration will help these families to stop going out to earn for their living and also control virus spread.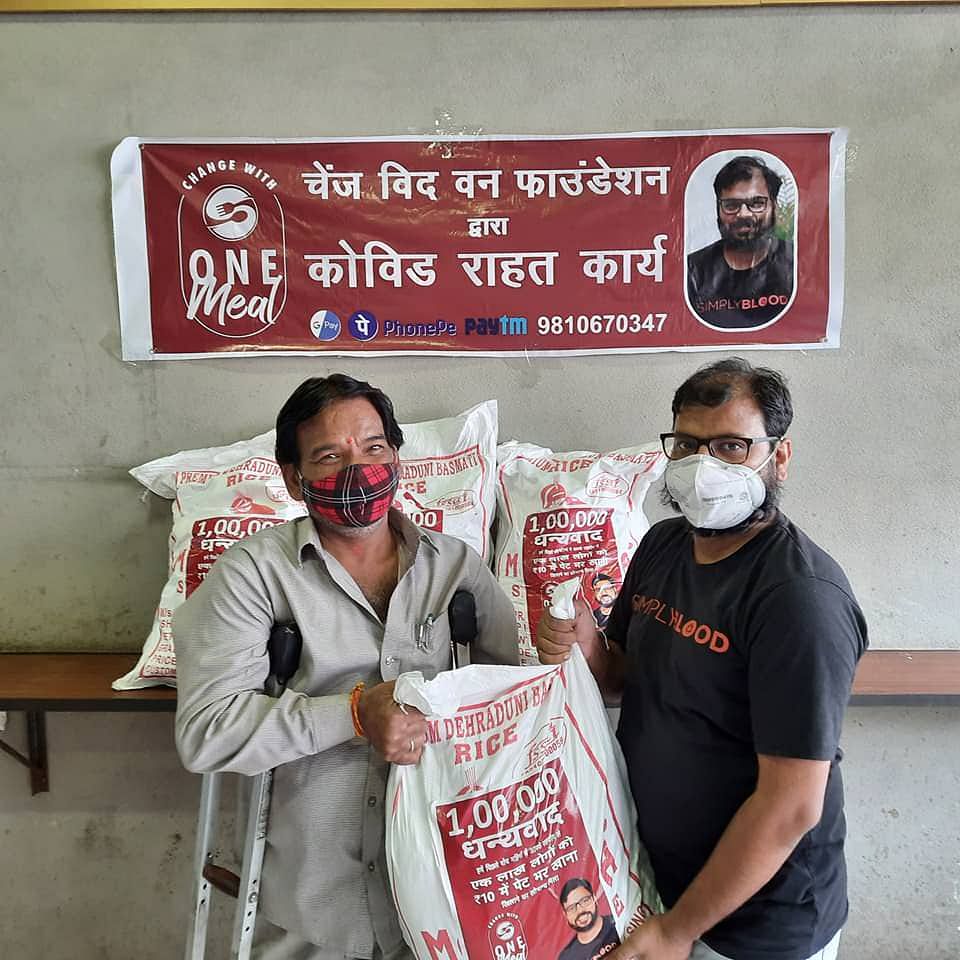 So far, we have provided 350+ ration kits and more than 50,000 cooked meals in last 2 months.
Sanitisation work at Change With One Meal before ration distribution.
How can you help us in this?
Currently we need funds to distribute dry ration kits to the families left out of these 1500 families and below is the breakup of the cost per kit. Your contribution will help us to serve these families to survive during this tough time.