CASA is committed to supporting the marginalised communities who are deprived of social justice and security, by encouraging their participation in sustainable development and alleviating their financial as well as social distress.
CASA condemns the violation of human rights and discourages discrimination based on religion, caste, gender, ethnicity and language.
Education not only provides you knowledge but also an understanding to perceive the world from a different perspective. CASA's Child Labour Free Zone project areas are present at Dindigul in Tamil Nadu and Nuzvid in Andhra Pradesh. These regions are infilled with CASA's Bridge Course Centres (BCC), intending to provide and encourage free education and creative activities to the dropped out children who have given oneself up to child labour due to adverse events in their families.CASA aims to achieve a progressive social change through education and provide non-discriminatory learning opportunities to children from the economically weaker section. Education and non-exploitation are fundamental rights recognised by our Constitution. CASA strives to protect children from exploitation in the Child Labour Free Zone (CLFZ) project areas and secures Child Rights.Due to the present scenario of Covid-19, the centres are operational with 50% of children to attend classes in the morning session and the rest 50% in the afternoon. Our teachers' dedication has not faded away and they continue to enlighten their minds. CASA's mission to eradicate child labour, remains unfettered despite the pandemic situation and our teachers are committed to the goal of uplifting the marginalised through education. We are already in the second phase of our CLFZ project and are identifying more children that have been victims of child labour, to enroll them in our BCC for free education and better prospects.

Bridge Course Centre (BCC)

Education provides opportunities of growth to an individual. CASA's Bridge Course Centres (BCC) are built on the concept of providing free education to children who have dropped out of school and have indulged in child labour due to unfavourable circumstances in their families. Children are given assistance to grow academically as well as creatively and are provided daily nutritious meals. The centres are built with a vision to bridge the gap formed in a child's life due to child labour. By enrolling children that are victims of child labour, we are assisting them to fall back on their educational track. Children are given regular classes as well as playtime to develop their cognitive skills and imagination. We further help them to enroll into the general education system of India. As education is a tool which can be used to break the cycle of poverty, children are also provided assistance to sit for 10th grade board examinations privately and are encouraged to pursue higher studies. Furthermore, we also keep in touch with the students in order to keep a track of their future endeavours in life. This in turn, not only makes children realize the importance of education but also enlightens their minds and encourages them to build their opinions and perspective in life.

Child Labour and it's Impact:-
Child labour is one of the most talked about agenda and yet it stays shushed at all times. The pandemic being the soul sucker of the economy, has managed to increase the number of child labourers in the country. We at CASA India, pledge to make lives better for all the children out there who are deprived of basic education and are forced in daily wage labour. We can do only a little to help We can do only a little to help these innocent lives.
Child Marriage:-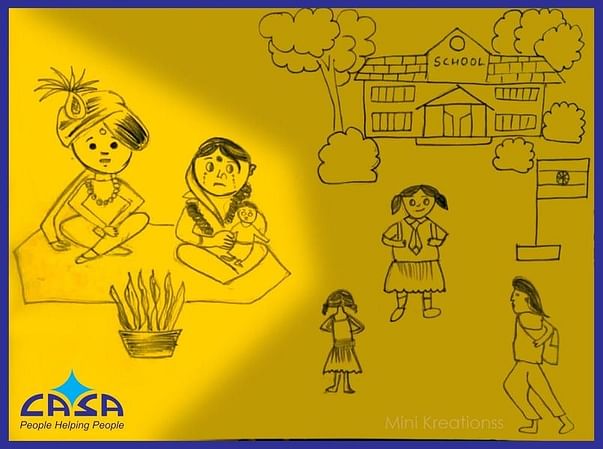 Child marriage is an illegal societal evil that is still prevalent in India despite the developments that have taken place in the modern world. It is a dreadful practice that has affected the lives of numerous girls as they are married before the age of 18 which is a heinous crime. India has committed to eliminate child, early and forced marriage by 2030, in line with target 5.3 of the Sustainable Development Goals.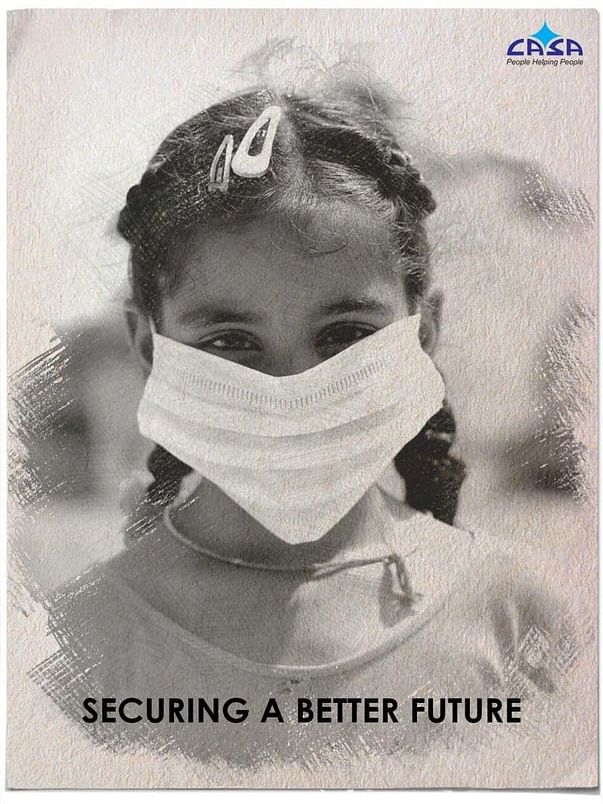 STORIESGirl Child Labourers in India : An unseen/overlooked subject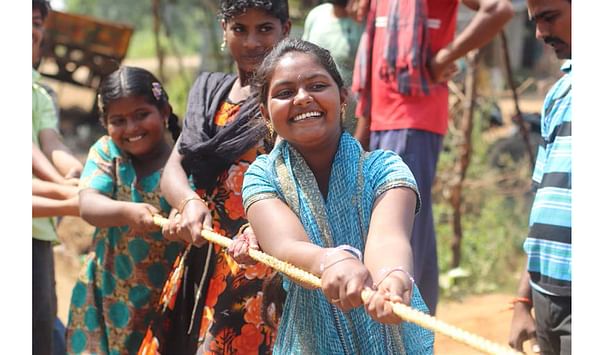 Manga Maheshwari
prised cotton buds to earn herself a meagre income of rupees 150 a day. Under the scorching heat, she would follow robotic manoeuvres to conduct artificial pollination of cotton buds. "I would wake up early every morning to reach the cotton fields sharp at 9. My owner's strictness instilled a fear in me to complete the chores on time, or he would reduce my wage. He often shouted at me and the other children who worked under him."
The practise of child labour is prevalent in cotton fields as the tender hands of children are well suited for the intricate nature of conducting pollination. "I dropped out of school when I was in 5th grade as my mother's health condition was deteriorating and the financial burden of my family fell on my shoulders. I worked in the fields for more than two years. Working under the sun for hours, I would often get heatstroke and at times, even faint due to dehydration. My hands would get bruised and my back would ache after long hours of working. "
Child labourers are present in the cotton industry at every stage, from
plucking and pollinating cotton buds to ginning in the factories. "I always aspired to become a doctor, but my circumstances always instilled doubt in me. I would envy other children whenever I saw them attend school. My ambition to become a doctor seemed blurred with every day that went by."
Manga Maheshwari's aspirations were not shattered as she was determined to overcome the hurdles of poverty and become selfreliant. "My hope was reaffirmed when CASA's Bridge Course Centre opened in my village. I regained my confidence once I started attending classes regularly."
Manga Maheshwari's mother is a beneficiary of CASA's Income Generation Programme (IGP) and was given assistance in establishing herself as a vegetable vendor. The remuneration amount aided her in uplifting her family conditions. As Manga Maheshwari is determined to overcome the hurdles of poverty and become self-reliable, her dreams to pursue an educational path seems more vivid as she regularly attends classes at CASA's Bridge Course Centre.