Hi,
My name is Brijesh chhabra and I founded And Registered this Charity (providing education to everyone ) in 2012 after death of my mother and we been working in slums of delhi since than Running woman vocational centres ,Kindergarten, non formal school and computer education..
Also been actively donating clothes ,shoes ,stationery to local slum dwellers
We also been sponsoring marriages of our girl students whom families can't afford to do one and our work have been covered by BBC News and other major international news channel and local newspapers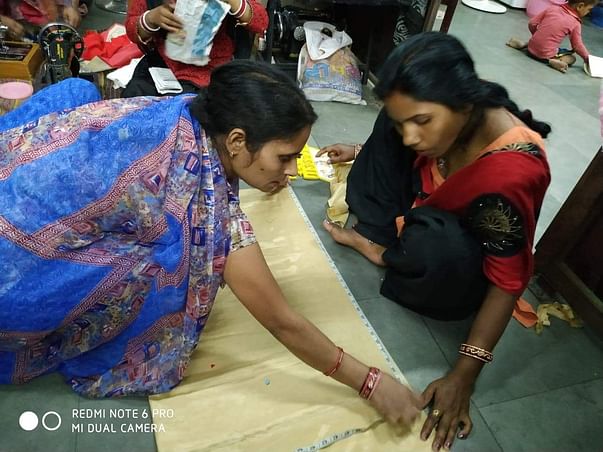 India has recently entered the phase two of the Covid-19 pandemic. The situation with the large population creates a humanitarian crisis where every NGO needs to step in and take care for their local community more than ever.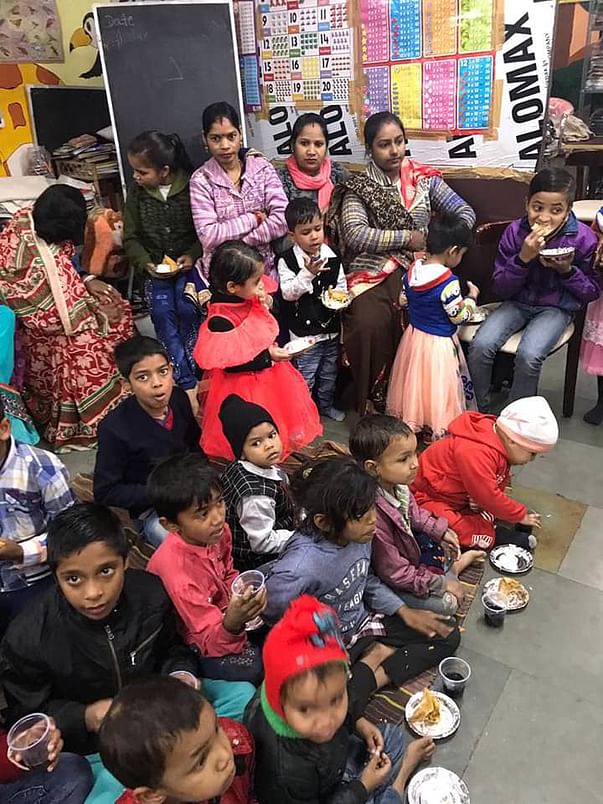 Providing Education To Everyone also known as PETE INDIA is providing education and donating food and clothing for the children in the New Delhi slums all year round. Today the total lockdown of India due to the Covid-19 pandemic has created an urgent need for help.
Pete India has adopted one of the slums to provide food for the people who now have no income at all because of the pandemic. There is a growing need to provide more food for the local community. The current goal is to double the portions from 1000 to 2000 on a daily bases! If possible Pete India would like to go even beyond that and give more to the poorest families flour, sugar and other basic cooking supplies to last for a longer period of time in order to avoid long lines on the food distribution and therefore avoiding the possibility of further infection of the Coronavirus.
For the past two weeks charity has been giving cooked meal to construction workers, daily labourers ,maids and other waste pickers, who live day to day, paycheck to paycheck and have basically no chance of buying some food for themselves or their families, because of the sudden loss of most of the jobs during the strict lockdown of India.
One grocery kit which includes
10 kg flour
5 kg rice
2 kg sugar
1 kg Rajma
1 kg channa
1 kg mix dal
1 kg salt
250 grams red chilli powder
250 grams Garam masala
250 grams dhania
250 grams turmeric
2 kg refined oil
I kg kachi ghani
Colgate paste 100 gm
3 bathing soap
3 dishwasher soap
3 clothes washer soap
250 grams tea packet
1 kg lobiya
I kg black chana
Face masks
Santizer bottle
This kit costs 2500 rupees
our goal is to provide 200 families this kit..

Pete India is providing masks for volunteers, police officers, traffic police and local health care workers at intial stage. The need for more masks is massive! The current plan is that India will open up on the 3rd of May which is now extended to 17 th may . The goal is to provide masks and hand sanitizer and cooked food meal for the people living in the slums along wit before the opening of the country. In the slums social distancing is very challenging, basic hygiene is a constant struggle and many people have previous health issues. It is extremely necessary to stop the spreading of the virus so that it will not enter the slums and destroy lives of the slum families.
The situation is urgent and we need your help! We need donations to protect people and keep this well experienced charity running stronger than ever during these challenging times.
- written by a former volunteer for Providing education to everyone charity -
Stay safe, stay strong and stay home.Thank you for supporting us."""