Language should not be a barrier for learning
As the whole world and India continues its learning online, more than 70% of population especially rural India is missing out. Indian sports needs coaches to be developed to enable them to run academies and support more athletes, children. In total India has an annual shortage of 32000 coaches, India needs to plug this gap for 7-8 years to reach stable numbers. And majority of this need is in the rural population.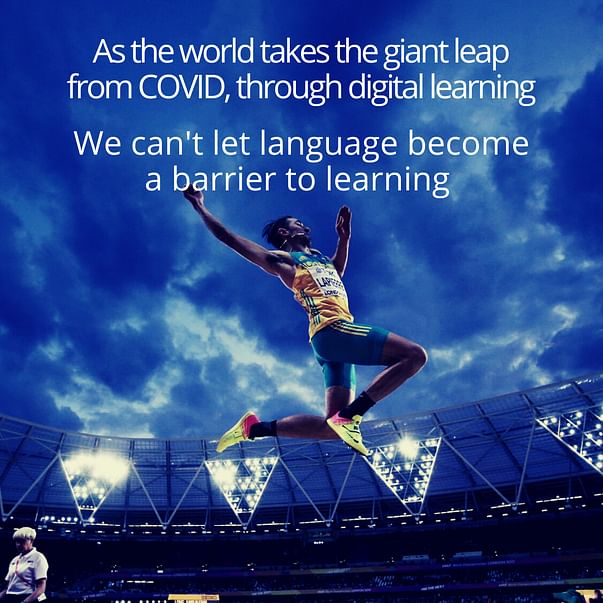 Currently India has few institutes run by government which train elite athletes. Only 4-5 colleges in India offer MSc in sports science. Indian Athletics Federation is working on certifying 1000 IAAF level 1 coaches. But again all of these is only available in English. Officially only 10% of Indian population understands English (lets assume 20%)

To bridge the gap, we need to be able to train at-least around 6-8k for athletics and overall around 50k personnels (these numbers are requirements for youth coaches working at excellence and not the much wider grassroots network) and this scale can possibly only happen through digital mediums through local Indian languages !
We are a not for profit organisation which supports India's poorest communities get a better social and economic life, through athletics. Please watch the video below, to know more about our work.
We have a group of young sports scientists and translators who have taken up this project during this COVID crisis. We need your help to develop, translate and share over 25 sports science learning courses in Indian Languages. Please support us with whatever you are comfortable with. With 5 Lakh INR, we would be able to complete this task and make the learning courses available for free of cost to the underserved population.