STORY -
Our Beloved Sister and a Single Mother to her two sons - Bipasha Roy fell prey to the cruel Covid Wave that is ravaging India lately. While we try in vain to grapple with this personal tragedy, our hearts go out to her two sons, who she had braved all odds out, to bring up on her own, being the single mother that she was to them.
Bipasha's sister Bidisha Chakraborty and her husband Shan Shajiram, two extremely noble souls, who were her support systems when she was alive, have selflessly vowed to take full responsibility of Bipasha's sons. It is in this that we seek your help.
ABOUT BIPASHA-
Bipasha or Mamon di as we used to lovingly call her was an ordinary lady with extra-ordinary grit, courage and determination.From braving an abusive marriage, to walking out of it with a 5 year old and a 1.5 year old, to battling all odds with an ever smiling face to bring up her two sons single-handedly - she did it all with elan. She was exemplary, an inspiration for all.
This fighter of a lady however lost her battle to Covid19 on the 30th of May 2021, ironically on her birthday.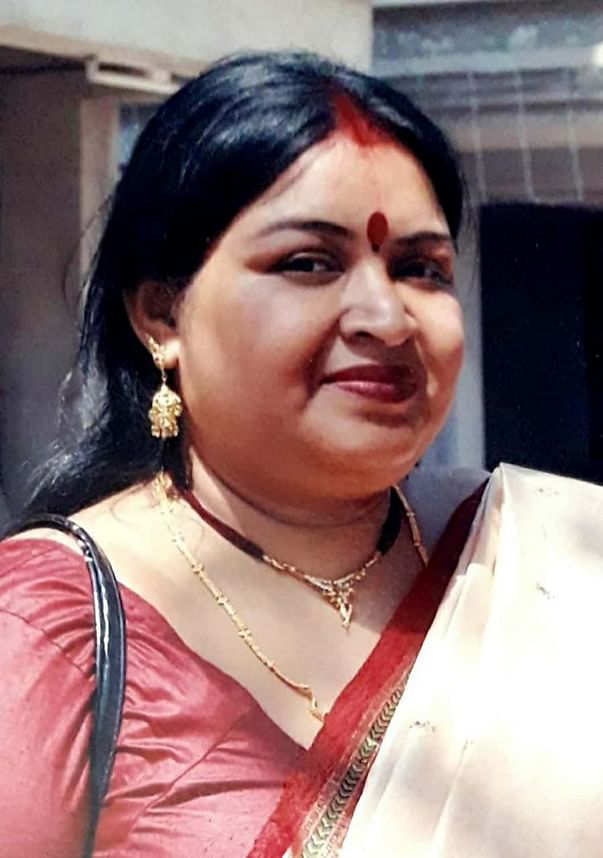 SUPPORTING HER FAMILY -
Bipasha, the sole bread winner, leaves behind her two sons - 17 year old Anirban (Kittu), a 1st Year College student and 14 year old Aniruddha (Guddu), a school going kid. While we sincerely appreciate Bidisha and Shan's efforts and support so far, we have realised what an uphill task lies ahead of them. They are based in Bangalore, India and have a 5 year old son and an aged parent to take care of. And now they will have Bipasha's sons and their future to think about. While their intentions are pure, extremely sincere and noble, we seek your help with Anirban and Aniruddha's future upbringing and education.
Life is unpredictable, death even more.

So while we live, let's strive to make our lives a little more meaningful- by making Aniruddha and Anirban's lives worth living, by helping them achieve everything that their mom had dreamt for them - so that their faith towards life gets restored and they get a future that would bring a smile to Bipasha's face in heaven.
Life has not necessarily been fair to these two kids, we have the power to make it a little less harsh for them.
IS THIS REAL -
Yes absolutely. We have attached here with Bipasha's Covid Positive report, her death certificate and a file with a list of projected expenses for the two brothers in the next five years. Note - we say five, because we genuinely believe that the elder brother would complete his education and secure a job by then. We honestly need your support till then for them and not beyond.
You are more than welcome to get in touch with any of us, who are involved with this cause -
Indrajit Guha - incognito.jeet@gmail.com https://www.linkedin.com/in/indrajitguha/
Sohini Roy - rysohini@gmail.com
www.linkedin.com/in/sohiniroy01/
Bidisha Chakraborty -
linkedin.com/in/bidisha-chakraborty-a9b7871a8
Shan Shajiram - shan.shajiram@gmail.com
https://www.linkedin.com/in/shan-shajiram-29b15395/
HOW MUCH SHOULD I DONATE ?
Any contribution is welcome and highly appreciated. May God bless you for your kindness. We believe in penny and penny make many so absolutely any contribution will make a difference.
HOW WILL THE FUNDS BE USED?
They will be used to provide for Anirban and Aniruddha's education and basic necessities. You are welcome to check out the attached document called "Projected Expenses" to give you an idea on how your funds will help the two children.
We would also like to fix deposit this money in a bank and help generate a monthly income for the two children.
Also, we absolutely appreciate your big heartedness and your willingness to help us out.Just to ensure that your hard-earned money goes towards the right cause, I will be updating this campaign with receipts, invoices and providing you all with regular updates in the update section of the campaign, once we start to withdraw the funds.
HOW MUCH MONEY ARE YOU TARGETING TO RAISE?
We are targeting to raise $50,000. We have come to this figure based on current funds available to the family, their current debts, and the projected estimates to ensure that the children can get a graduate education in a professional university.
IN CONCLUSION -
"We are the ones who make a brighter day, so let's start giving, so let's start giving"