We are Avinash (father) and Rashmi (mother). We are here to raise funds for our twin babies born on August 27th, 2021. Our twins (boy and girl) are born extreme premature at 27 weeks of pregnancy, 3 months before the expected date of delivery. They weigh less than 1000 g and need a lot of support to breathe, survive and grow. Our boy is already battling complications with trouble to breath (RDS), infection (sepsis with meningitis), and seizures.
They are admitted to the newborn ICU of KIMS Hospital, Hyderabad, India. They need to stay there for a minimum of 5-6 weeks before coming home. The estimated cost for their treatment in the ICU is no less than Rs. 25 lakhs ($34000 USD).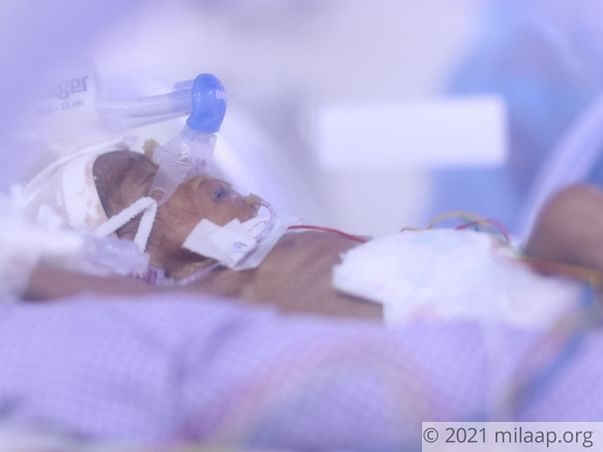 We are from a very humble background. We are in no position to arrange funds in such a short period of time. Please do help us to save our twins.
Your support can help our babies survive and able to come home. Please do keep us in your prayers.
Please do share the campaign link with your friends and family members.
Thank you so much for your blessings and support!!