"When I saw my baby for the first time, he looked so beautiful, his tiny fingers curling up to hold mine, I just couldn't stop watching him. But just within a few hours, he was taken away. Doctors said he was critically ill and all my happiness just faded away.
It's been more than
2 weeks now, my baby has been constantly battling for his life in the ICU
and I am scared to lose him"
-Kavitha, mother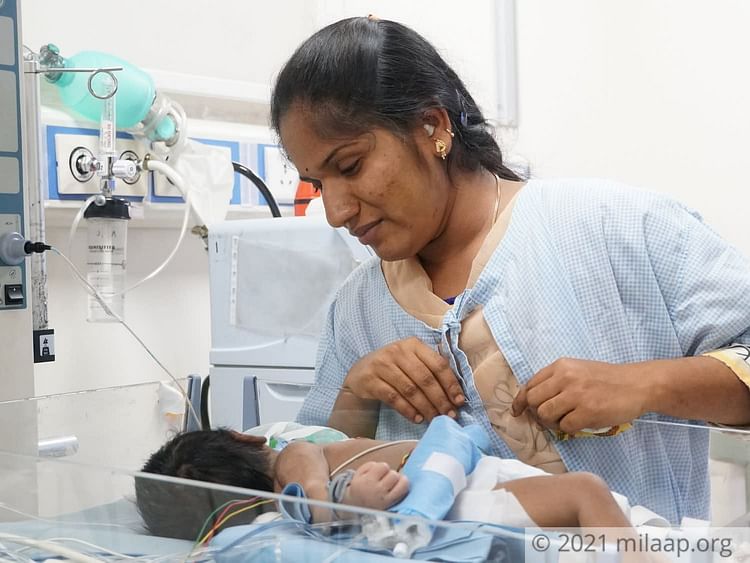 He suffers from multiple complications
Kavitha had a normal delivery and the baby was carried to term. No one could predict that the newborn would suffer from multiple complications. Pneumonia, post-cardiac arrest, sepsis shock, pulmonary hypertension, and anemia are just some of the conditions threatening this little baby.
"It was highly unexpected. We were supposed to be happy and not frightened at our baby's birth. Every month we went for check-ups and I took everything that I should for my baby's health. None of the reports detected anything worrisome. In fact, even after birth, he was looking absoutely healthy. Then how…" -Kavitha, unable to continue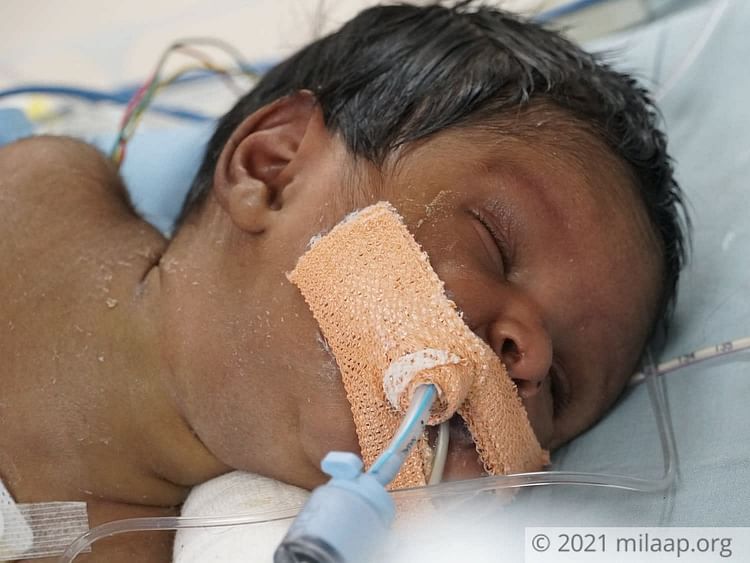 Skipping meals to afford their baby's treatment
Murali is a farmer who earns just enough for his family to live comfortably. But now, it is not even enough to afford one day's cost of treatment.
"Since the past 2 weeks, I tried my best to collect as much money as possible to save my child. I put all my savings and took loans too, but now I feel like all the doors are closing, I am left with nothing. Every rupee is so important to us right now that we are even skipping meals hoping that it might help, but the cost of even one day's treatment is beyond our means now." - Murali, father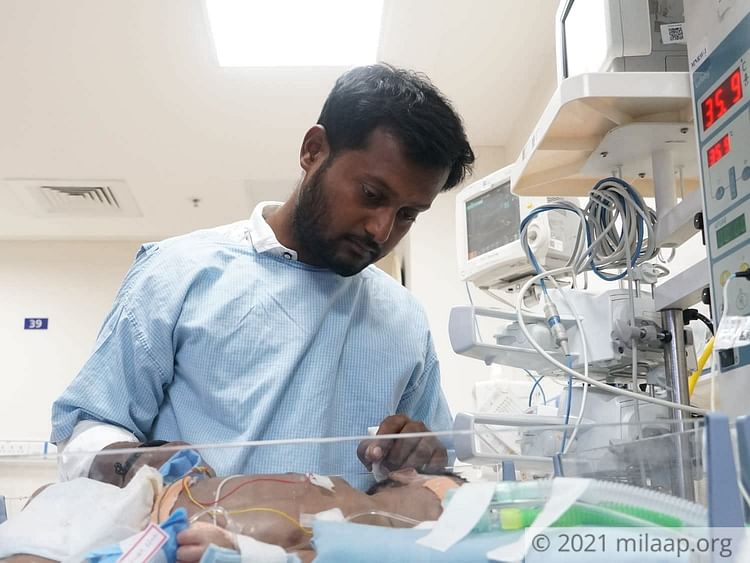 The baby is recovering but the parents are failing to continue treatment
Over the past few days, the baby's vitals are showing good improvement; he needs to stay in the NICU for the next 3-4 weeks at least to be able to recover and fight all the ailments. Without the prolonged stay, the little boy will not be able to survive.
"If we can't afford this treatment, all the progress, all our efforts and my child's pain will be vain and I don't want that. I want to take my baby home, I want to watch him grow and call me 'papa'. Please help me save my son, you are my only hope." - Murali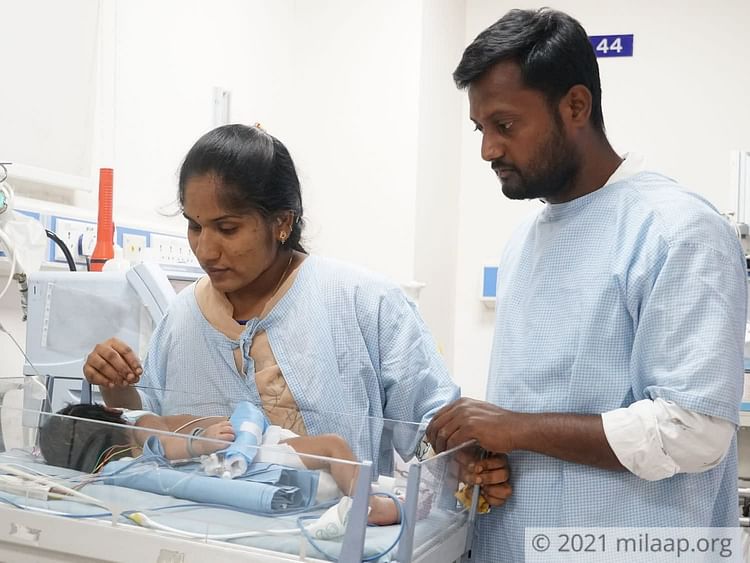 Only you can help these parents take their baby home, safe and sound. Your contribution can help this baby get better and live a happy life. Click here to contribute.