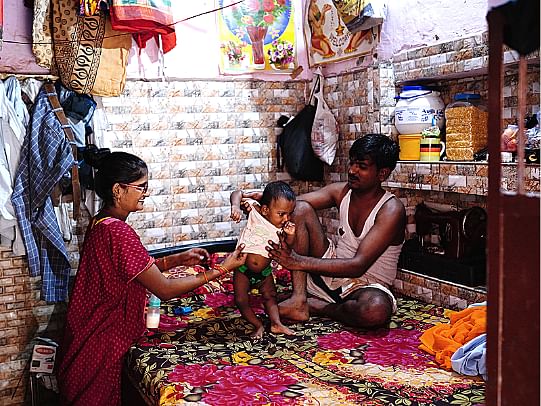 Brijraj and Rekha are a young couple living in the capital of India. Brijraj is a street vendor who sells "Jalebi", a sweet dish very famous in the northern regions of India. Rekha is a homemaker. Living in a single room and trying to make ends meet is very common among such families. Their single room rent consumes nearly 10 days of their monthly income. One can only imagine the hardships of their life.

"We hardly make both ends meet, but this pandemic has brought us to our knees. The lockdown nearly forced us to beg for survival. We have survived the lockdown through the support of generous people who have given us dry rations. Life is very tough nowadays, and It was going good at least we were happy with whatever we had. But an injection changed everything. It snatched our happiness." - says Brijraj, Father of baby Nancy.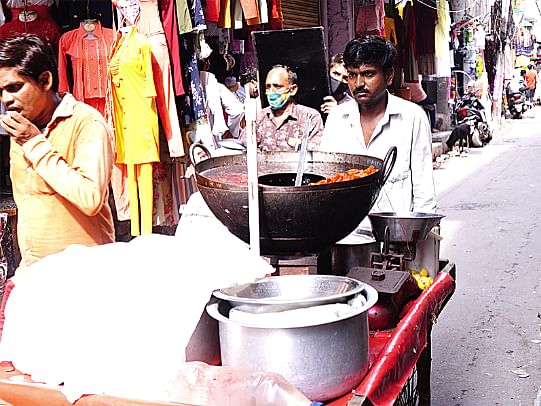 One-year-old Nancy is suffering from nerve damage, and she is a victim of leg length disorder. When Nancy was born, she was very normal like other children of her age, but one incident changed everything in her life. She was there for her regular vaccination, and after she received one such immunisation, things changed drastically. Initially, there was a normal swelling, but soon it grew and started paining badly.

Seeing their daughter in such a painful condition, Brijraj and Rekha rushed to the doctor, where Nancy was given some medicines, but it didn't help. Later doctors, made an incision at the injection spot to take out the puss and covered the wound with a plaster. Now she has developed severe nerve damage. Her one leg is shorter in length as compared to the other.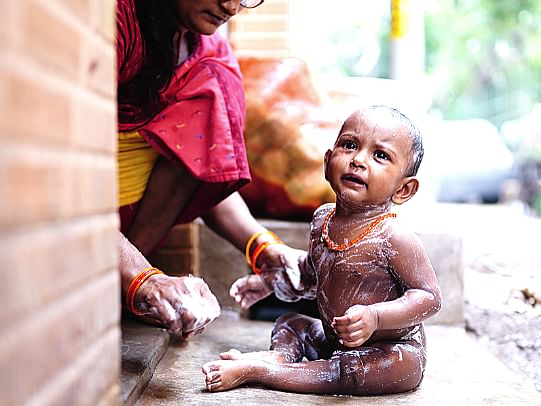 "We have visited many doctors for our daughter's treatment, but most are saying that the treatment will be very costly. They say that it will cost us a lot and will be very heavy on our pockets. We are distraught. She is a girl, and we can take care of her, but what will happen to her in the future. Her one leg is smaller than the other; it's bizarre, and we have never seen anything like this. We can't even afford her treatment. We request you to please have pity on us and support us in getting her treated. We believe that God will surely listen to us, and our daughter will walk normally." - Rekha seeks support for her daughter.

Baby Nancy is undergoing a lot of suffering at this age. She can't walk like other children, and her shorter leg gives her too much pain. As she grows difference between the length of her legs will get more prominent. With excessive nerve damage, this condition could be life-threatening in the future.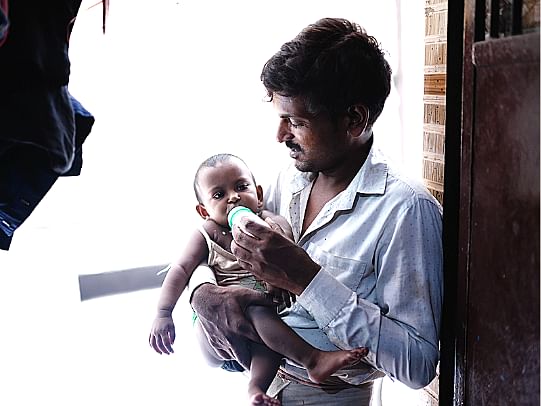 "I am worried about my daughter's condition. The treatment cost is beyond our imagination, and even if we work day and night, we won't be able to save this much in the next 15 years. I am requesting you to please support us before it's too late. Nancy is our lifeline, and we can't even imagine life without her. You are blessed with so much by God. Would you please help us and save our daughter's life from getting ruined? Nancy means a lot to us." - Brijraj expressing his feeling.

Life has become vulnerable for Nancy's parents. They pray day and night for some angel to knock at their door and help Nancy become normal. We seek your support for baby Nancy. Your generous support can give a happy future to baby Nancy and her family.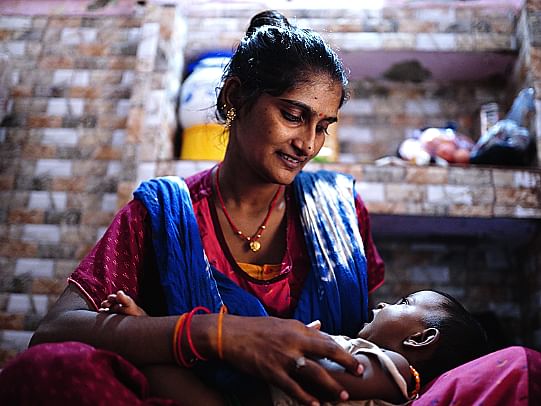 Project Global Cure -Project Global Cure is an initiative of the "Humanity Welfare Council" to transform health globally.
Please note that we raise financial support for financially fragile, debt-ridden people with no social support during medical emergencies. We at Project Global Cure raise funds only through Milaap to maintain our work's legitimacy and transparency. We do not use any other platform for raising funds. If found, please report to us at
helpdesk@projectglobalcure.org
.
Warm Regards,
Team Project Global Cure
Humanity Welfare Council