"Darkness faded with rays of hope falling into our lives with Krishna's birth. After the harshest lockdown, a baby boy entered this beautiful world on 1 November 2020 with a bouquet of happiness for us. We named him after Lord Krishna, hoping that all our hardships would end with his arrival. But all our hopes shattered as after fifteen days of his birth; he was diagnosed with a rare medical condition. With such a financial condition, we are worried about how we will afford his treatment. Can my child live a normal life like other children?" Krishna's parents are questioning their fate.

11-months-old Krishna is suffering from Hydrocele. 15 days after his birth, he started facing difficulty in urinating. His parents took him to the doctor, and even after medication, there were no signs of improvement. The size of baby Krishna's affected part increases with passing time, making it more painful for him.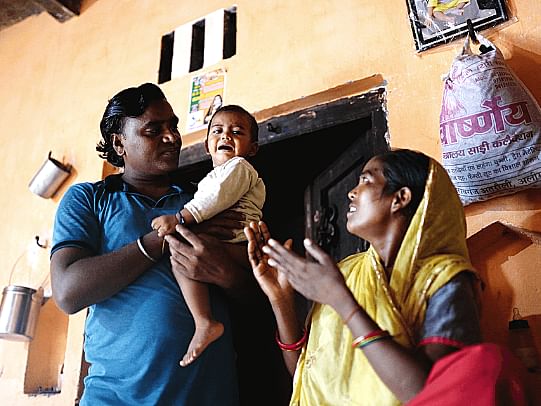 After consulting a specialist team, it is concluded that baby Krishna needs immediate surgery to improve his worsening condition. Any further delay can lead to severe infection or tumour. Now they are in a dilemma sitting empty-handed, thinking day and night about how to gather money for little Krishna's treatment.

Hydrocele is a disorder found in newborns. In this condition, swelling occurs in the scrotum when fluid collects in the thin sheath surrounding a testicle. Typically, the testicles descend from the developing baby's abdominal cavity into the scrotum. The sac can change the size or flow back into the abdomen if the scrotal sac compresses. Communicating hydroceles are often associated with inguinal hernia.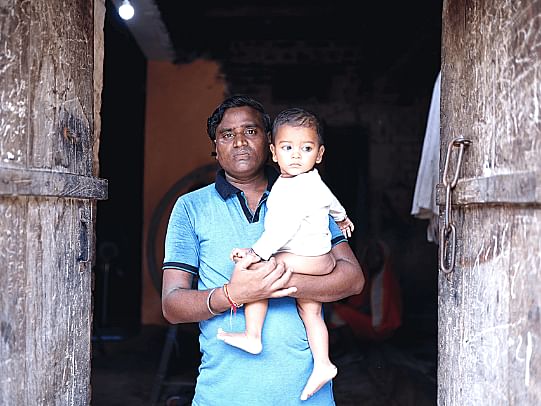 "I work as a helper in a factory. I can't see my child in such a painful condition. I had to work very hard without any rest, and the Doctors suggested an immediate operation to improve my son's condition. I need money for my son's treatment, and in the present condition, no one will lend me money as I have nothing to pay back. I don't even have my own house, and I stay at my maternal house. I have to look after the medical expenses of my old mother-in-law too. With so much burden over my head, I sometimes sleep empty-stomach. Please help me. I want to give my child a better life." Jay Prakash, Krishna's father, is describing his condition.

Krishna's father works as a helper in a factory. He earns Rs 6000 per month. His mother cooks food in a school for Rs 1000 per month. They both run the house with extreme difficulty. Their income is insufficient in supporting the expenses of their family. They are knocking on every possible door for help, but no friend or relative is extending a helping hand. Your support can make their life better.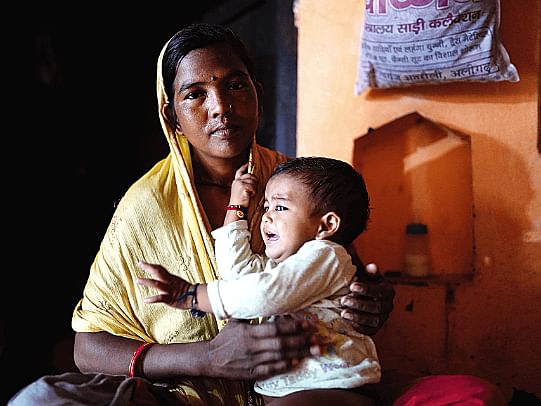 "I can't see my child suffering. Just for Rs 1000, I have to work all day, leaving my child with my old mother who is already unwell. We consulted so many doctors, but there is no improvement in his health. Only surgery can make his life liveable. I beg for your kindness. Please help me." Chandrawati, Krishna's mother, requesting help.

Baby Krishna's condition is turning critical with every passing day. There is a prominent sac-like structure at his private part, causing continuous pain and discomfort. He develops a high fever frequently. Jay Prakash and Chandrawati have lost all hopes. They need urgent financial support to save their child Krishna, and it won't be possible without your help.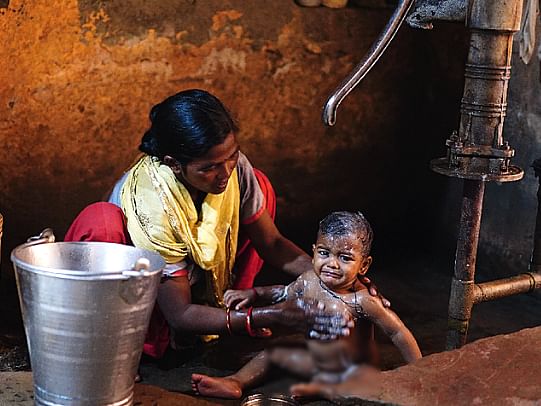 Project Global Cure -Project Global Cure is an initiative of the "Humanity Welfare Council" to transform health globally.
Please note that we raise financial support for financially fragile, debt-ridden people with no social support during medical emergencies. We at Project Global Cure raise funds only through Milaap to maintain our work's legitimacy and transparency. We do not use any other platform for raising funds. If found, please report to us at
helpdesk@projectglobalcure.org
.
Warm Regards,
Team Project Global Cure
Humanity Welfare Council