Lets break some ice ...
Astitva Animal Rights Enforcement Foundation is a registered Section 8 Society, which is a purely 'volunteer- run' initiative with each of us making our small contributions for our precious fur angels, count in a million different ways. While rescue is our life, we strive and commit to working on 'Policy Reform' and 'Capacity Building' in the field of Animal Welfare in Haryana and more specifically in Gurugram -- our primary base of working.
Why are we here to seek your HELP?
COVID - 19 arrived and how? It has been more than a year since the pandemic severely impacted our monthly crowdfund initiatives, which is the primary source to finance our working. With a lot effort, support and creative working, we managed to continue our initiatives i.e. including and not limited to rescues, treatments, ABC drives, lawyers fee for court cases.
We have been more than aware of the impact this pandemic has had on our patrons and partners, with salary cuts, furlough's and lay off's, we understand and deeply appreciate your contributions that have helped us continue our work even in these trying times. Our team totally understand the financial commitments our patrons have and as our commitment and confirmation to you that every bit helps, Astitva Animal Rights Enforcement Foundation brings to you --- The Coffee Revolution' 2021.
What if we tell you that you can now turn that cup of coffee too is an act of kindness? Interesting right!?
How does it work?While you are free to contribute more
,
we URGENTLY need 300 compassionate contributors to help us with a donation, as little as Rs. 300/- INR each every month, an amount that is equivalent to a 'Cup of Grande' at your nearest Starbucks!
Where will we use your donations?
When you chip in those Coffee savings for charity with us, you help us grow our Monthly - Crowdfund which in turn aids our working, including and not limited to On-Spot Medicines/Treatments, Sponsoring & Aiding Rescues, Dog Food, Legal Cases (FIRs/ Court Cases), Lawyers Fee, RTIs', Representation for the Cause, Policy Reform matters etc.
We will post all our cases below, one by one with the relevant details and status of payments made, rescues healed and released, cases filed, status reports, orders and all information of what is being pursued, for your kind perusal here. Through this initiative we've tried to make an effort to lessen the burden of our patrons to keep on supporting other charities along with ours and we hope that this way the help and assistance that we receive from our patrons also reaches others in need, because SHARING IS CARING!
So what are you waiting for? LET'S CHANGE THE WORLD FOR OUR RESCUED FURR-TAILS, 'ONE CUP OF COFFEE AT A TIME!
CASES THAT WILL BE FUNDED BY THIS FUNDRAISER:-
1. Hope & Simba
✅Raised : 0
🔴To raise : 32,000/-
(Rescue Story Video)
The current expenses for Hope & Simba are coming out to be a Total of Rs. 32,000/- . The boys are currently under supplementary treatment further slightly elevated bloodworm (liver counts) at Friendicoes SECA and we have been handed over the legal custody by Gurugram Police. The breakup of expenses incurred is as follows :
A. Blood Tests (Complete + Blood Parasite) -- Rs. 1500/- *2 = Rs. 3000/-
B. Neutering -- Rs. 5500/- *2 = Rs. 11,000/-
C. Medical Boarding (Post - Op) -- Rs. 500/- per day *6 *2 = Rs. 6000/-
D. IndieLove Boarding -- Rs. 200/- per day (Rs. 6000/-)*2 = Rs. 12,000/-
Friendicoes SECA Token No. 6368 + 6369 (A.+B.+C.)
Bloodwork Reports :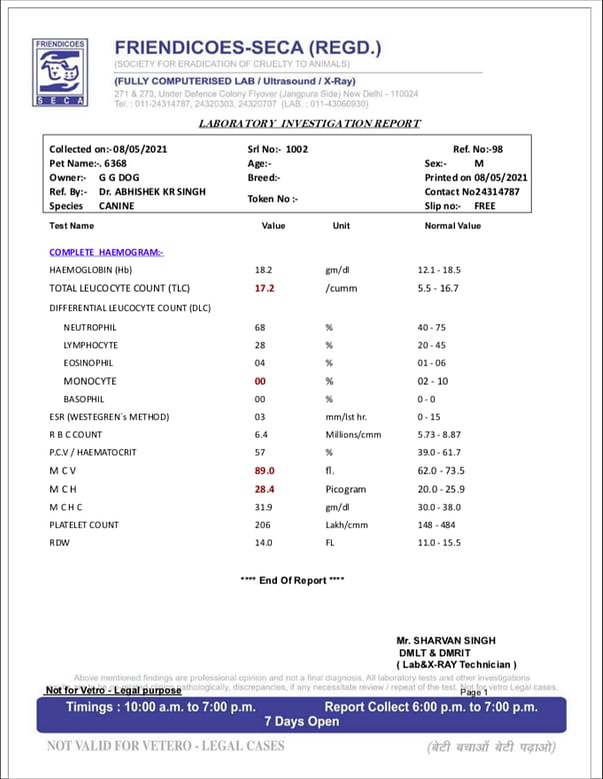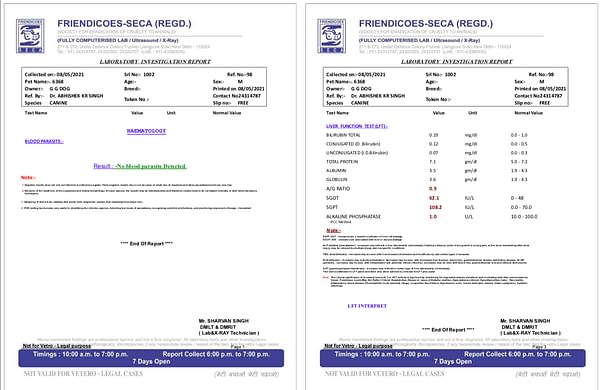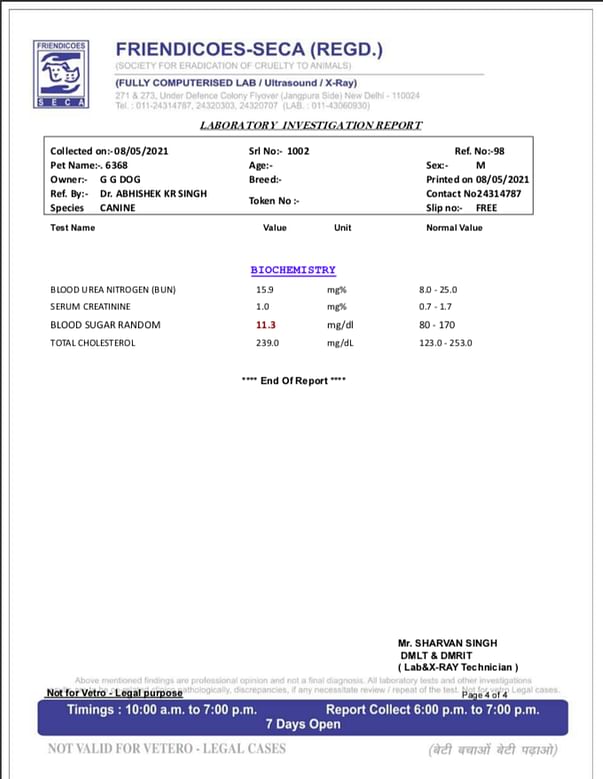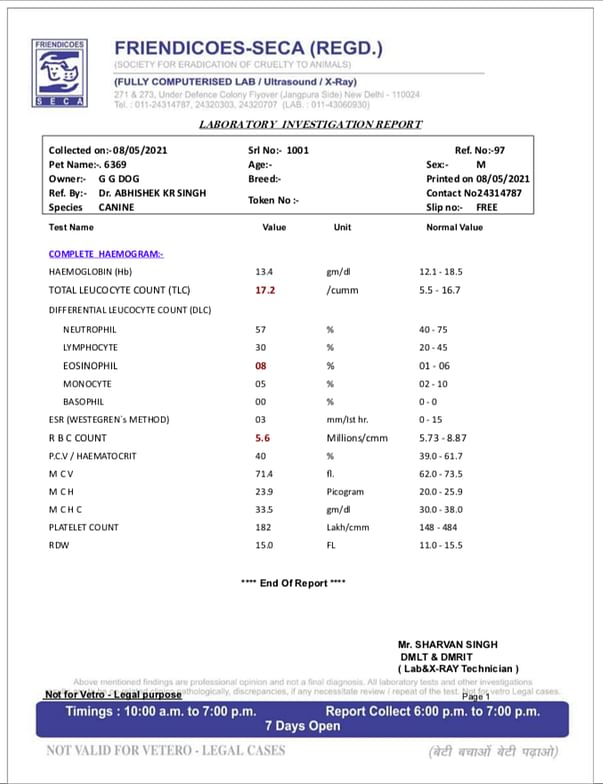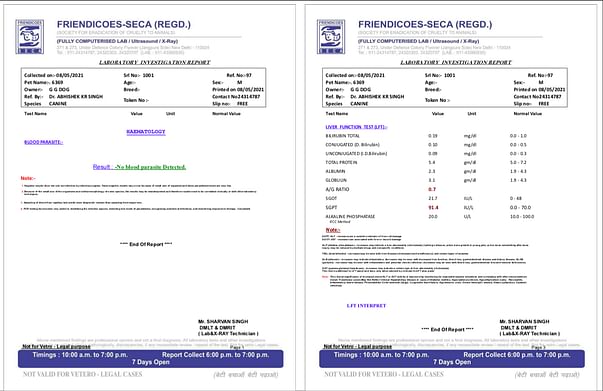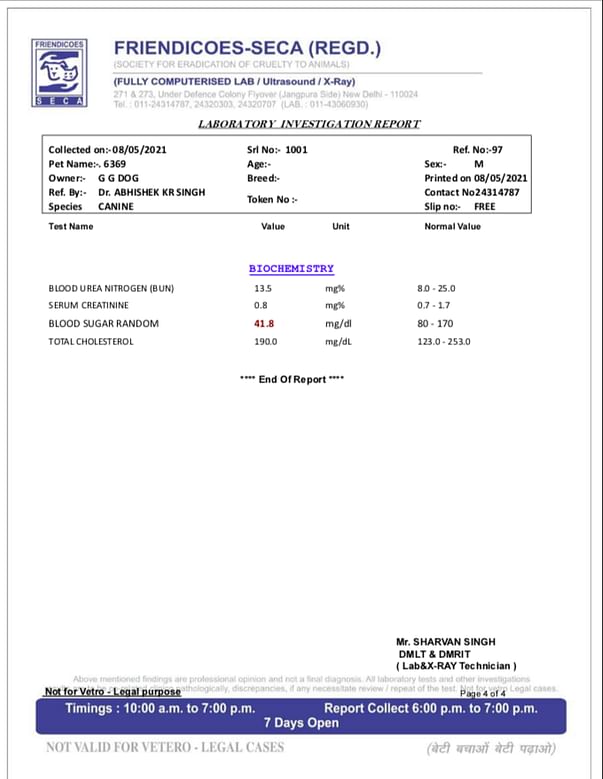 Custody Documentation: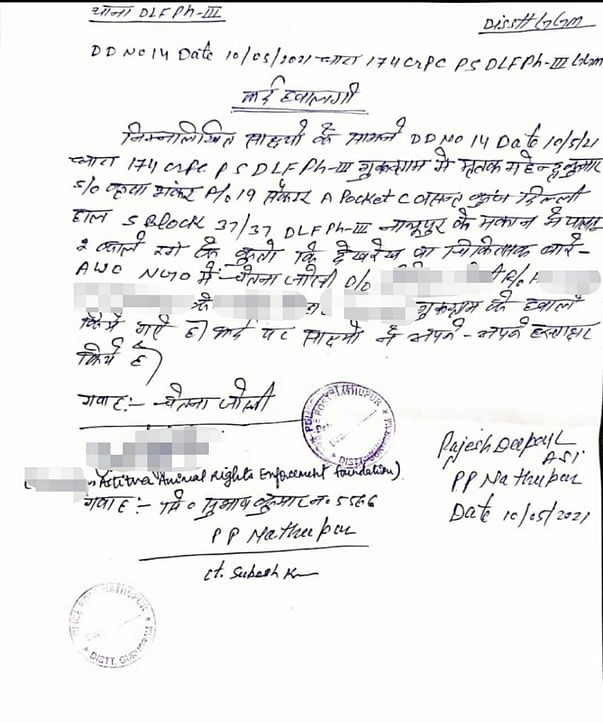 2. Shambhu
✅Raised : 0
🔴To raise : 16,500/-
(Healing update so far -- as Shambhu crosses the rainbow bridge, leave us all behind)
#UpdateOnShambhu
"We bereaved are not alone. We belong to the largest company in the world -- the company of those who have known suffering".
It is with an extremely heavy heart, we would like to inform you about Shambhus' passing away due to a cardiac arrest. His going away like this, pains us even more because tomorrow was the day that, all healed and neutered, he'd go back home, he was to be released. The courage and strength that Shambhu had, throughout his 7 month journey, was ever undying. He's left us heartbroken, while we fight to accept that he is indeed finally HOME!
The breakup of expenses incurred is as follows :
Rs.16,500/- for his stay from Dec'20 - May'21 and his neutering surgery.
(WE DO NOT WANT ANY OF THE RESCUED BACHCHAS TO TAKE ON THIS LAST JOURNEY OF THEIR LIFE WITH PENDING BILLS, HENCE WITH FOLDED HANDS REQUEST YOU ALL TO PLEASE HELP US CLEAR HIS DUES WITH FRIENDICOES.)
(Rescue Story Video)
"𝕎𝕖'𝕣𝕖 𝕠𝕦𝕣 𝕠𝕨𝕟 𝕕𝕣𝕒𝕘𝕠𝕟𝕤 𝕒𝕤 𝕨𝕖𝕝𝕝 𝕒𝕤 𝕠𝕦𝕣 𝕠𝕨𝕟 𝕙𝕖𝕣𝕠𝕖𝕤, 𝕒𝕟𝕕 𝕨𝕖 𝕙𝕒𝕧𝕖 𝕥𝕠 𝕣𝕖𝕤𝕔𝕦𝕖 𝕠𝕦𝕣𝕤𝕖𝕝𝕧𝕖𝕤 𝕗𝕣𝕠𝕞 𝕠𝕦𝕣𝕤𝕖𝕝𝕧𝕖𝕤." - 𝕚𝕤 𝕡𝕠𝕤𝕤𝕚𝕓𝕝𝕪 𝕨𝕙𝕒𝕥 𝕤𝕖𝕖𝕞𝕖𝕕 𝕥𝕠 𝕓𝕖 𝕚𝕟 𝕡𝕝𝕒𝕪 𝕨𝕙𝕖𝕟 𝕥𝕙𝕖 𝕧𝕖𝕣𝕪 𝕙𝕒𝕤𝕤𝕝𝕖𝕕 𝕊ℍ𝔸𝕄𝔹ℍ𝕌 𝕗𝕚𝕟𝕒𝕝𝕝𝕪 𝕥𝕠𝕠𝕜 𝕣𝕖𝕤𝕥 𝕒𝕥 𝕥𝕙𝕖 𝔾𝕙𝕒𝕥𝕒 𝕋𝕣𝕒𝕗𝕗𝕚𝕔 ℙ𝕠𝕝𝕚𝕔𝕖 ℂ𝕙𝕠𝕨𝕜, 𝕤𝕙𝕦𝕥𝕥𝕚𝕟𝕘 𝕙𝕚𝕞𝕤𝕖𝕝𝕗 𝕒𝕘𝕒𝕚𝕟𝕤𝕥 𝕥𝕙𝕖 𝕡𝕒𝕚𝕟 𝕒𝕟𝕕 𝕤𝕦𝕗𝕗𝕖𝕣𝕚𝕟𝕘 𝕠𝕗 𝕥𝕙𝕚𝕤 𝕨𝕠𝕦𝕟𝕕.
2. Sweety - Bubs
Will you be our girls' virtual parent?
✅Raised : 0
🔴To raise : Rs. 5,500/- per Month
Sweety, is one of the most happy kids we came across during our Lockdown Feeding last year and belongs to one the many packs we fed and got sterilised from the Ghata Police Chowki - Mandi border patch. She and her friends are looked after by a small time labourer, Pappu ji, who loves her to the bits. It was in April'20 that we had noticed this patch of a tumour under her belly, with a cystic discharge which was treated on spot by us under the prescribed course of treatment by Dr. Abhishek Singh of Friendicoes, SECA. In november, the tumour got bad again, and it was operated upon, post which after a super quick recovery, the pretty lady was fit and released back.
Unfortunately the tumour is back again, but with an onset of spondylosis owning to her old age. We also found a healed fracture this time around and keeping everything in mind, we have decided to not release her back, and let her spend her old age peacefully under Friendicoes care. For now her tumour has been operated upon, while the vets are considering whether or not she needs We are in urgent need of a 'Virtual Parent' for Sweety to support her with her Monthly sponsorship for life.