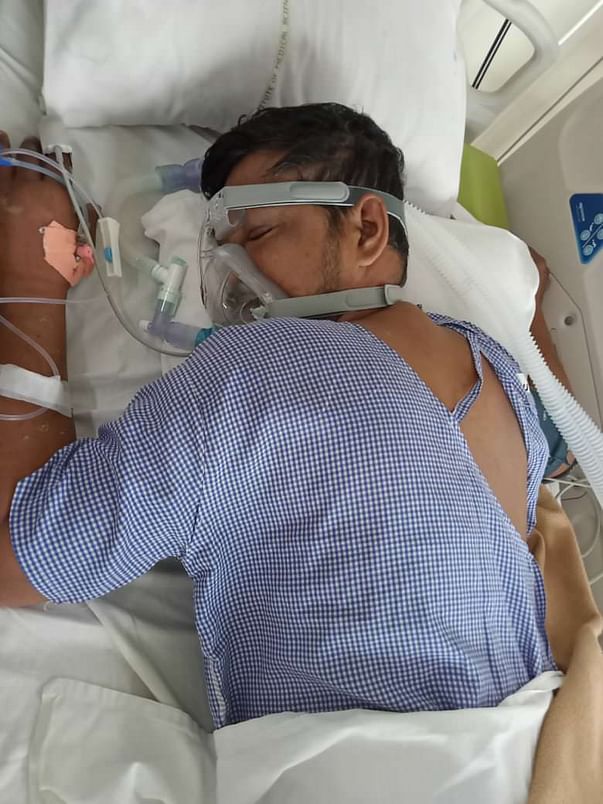 Ashwini Jena is suffering from second wave of Covid complications and is admitted in ICU of Utkal hospital, Bhubaneswar since 06/06/2021 , where the per day treatment cost is 50-60k. The condition of Ashwini not that good but we are hoping for the best. The family has already spent good amount of money for other brothers as well. Ashini's entire family is struggling with Covid. We have managed to collect 4 lacs from family and friends and still need the rest amount. Please donate.
He is now suffering from Viral Pneumonia and under invasive ventilator. As per Doctor advised, it will take some more time, may be one month to get recover, if everything goes well.
His wife, and two kids are also Covid positive and quarantined at home. As Ashwini is not financially sound(farmer) needs your support to meet the expenses of his treatment.
As you are aware, he has been fighting for life from last 12days and surviving on life supporting equipment.

Please extend your help to save the life of this only bread-earner of his family.
Every penny counts!!
Please keep him in your prayers!