Ashabari is a 6-year-old girl child with Cerebral Palsy, Quadriplegia, and Microcephaly.
She is completely dependent on her caregivers for her daily needs.
She requires physiotherapy on a regular basis to help her initiate any movement.
She is a friendly child and smiles at whoever talks to her.
Her recurring expenses are Rs. 274800 per year and her non-recurring expenses are Rs. 26000.
Please help Ashabari.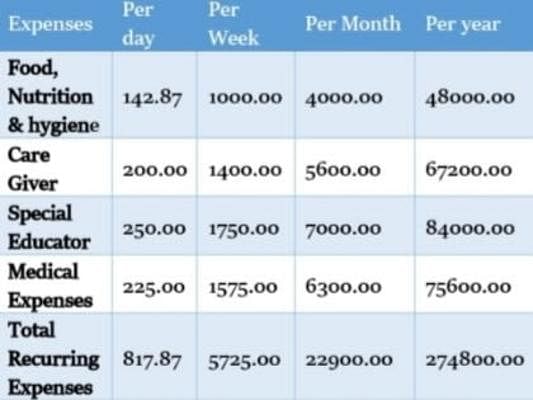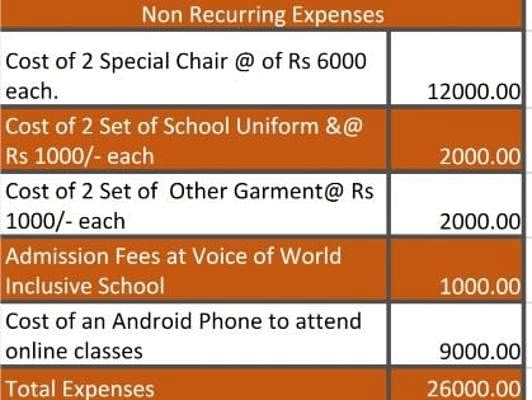 Total Expenses : Rs. 274800 + Rs. 26000 = Rs. 300800.00