My husband Arun is suffering from kidney cancer (Rcc) for 4 months. I have already spent all my savings in his treatment throughout this 4months
. He used to do a normal part-time job which he is unable to continue at present. We don't have any medical support or Mediclaim right now and we need to raise funds for the same.
The right renal thrombus is extending in to the suprahepatic IVC and into the right atrium, therefore there will a major operation of heart and kidney after two months which will have a cost of 14 lakhs .
So please do help us 🙏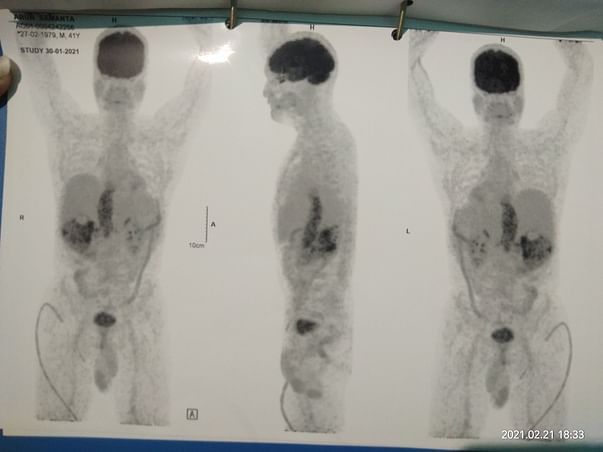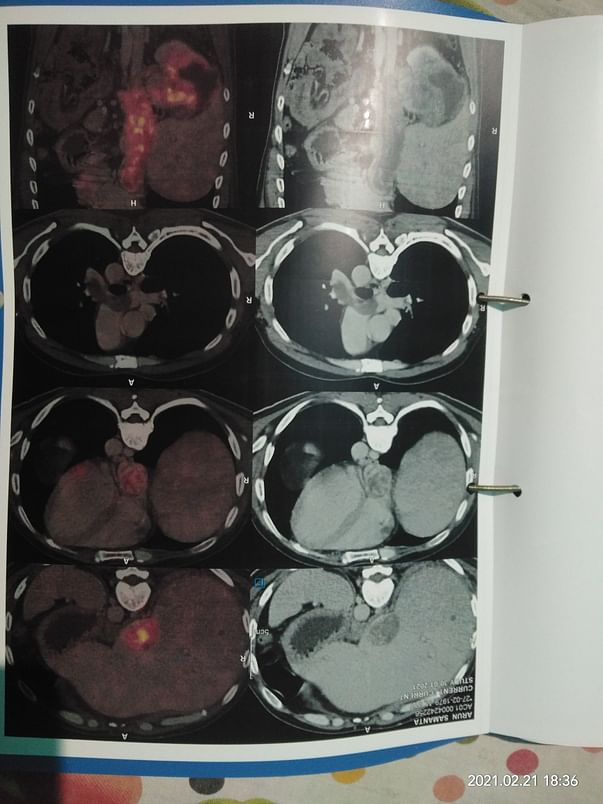 "I have two daughters and I'm even unable to continue their education properly"
Arun is on an oral targeted therapy, he is taking a medicine called sutent, which costs around 57 thousands for just 7capsules (1week). I am Unable to continue his treatment anymore .
"please help me, you people are my hope and I don't want to loose my hope, I want my family to smile again, I want my husband to cure soon, I want my daughter's smile back, please do help me 🙏"
Please share more and more with your family and friends , I really need your help, donate as much as you can.
"hoping for your help . Don't let it break🙏"
please help🙏