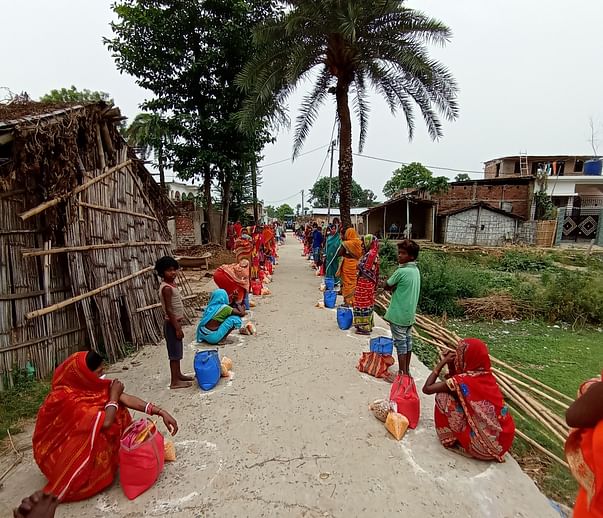 My name is Arun Gupta. I am from Bihar and I have been doing social work since 1 year. I am feeding the needy and help is possible. We do it from our organization. So far, we have rationed up to 3000 families.
He got four hand pumps installed and got two women operated and sent education material to 3000 children and our kitchen runs every Sunday Saturday in Saharsa district of Bihar. Where the poor are fed food.
I hope that you guys will help us in this noble cause and make it successful so that we can feed crores of people and we can give clothes to the bare people who do not have clothes, and the children who want to study them We were able to progress through education and bring a good atmosphere among us.
You people can search our organization on Facebook WhatsApp Twitter everywhere and see our works. Manish Gupta, a volunteer from Bihar, handles this work and there are 500 women working under us right now who do the cleaning work. In Bihar's Saharsa district bhatauni panchayat, who have to sweep every Wednesday and Sunday, and instead we help them and the people who are working with us are all poor people and they also help them.
Utilized funds information- Our target is to provide help to 2000 families through ration, clothes, medicine. A family will be given a ratio of 1100. In which there will be rice, lentils, soybeans, spices, oil, salt, flour. For this, we will need 20 lakhs.