Flood disaster in Mahad
As Amit Vichare was sleeping on his cot in his house in Mahad, he heard a loud sound and was jolted
by a gush of floodwater. In minutes his entire house was swept away by the torrential flood.
He somehow caught hold of a tree and clung on desperately. His village was experiencing the heaviest
downpour in many years. Areas around Mahad recorded the highest rainfall in Maharashtra on
20th/21stth July 2020 — 1000 times more than normal. Mahad and Poladpur tehsils in Raigad
suffered the worst battering. While Mahad recorded 230mm rain in 24 hrs, Poladpur, which is located
upstream on the river recorded 260 mm. Taliye in Mahad taluka, suffered a huge landslide that occurred
on Thursday evening, the entire village of around 35 houses was instantly buried in a major landslip.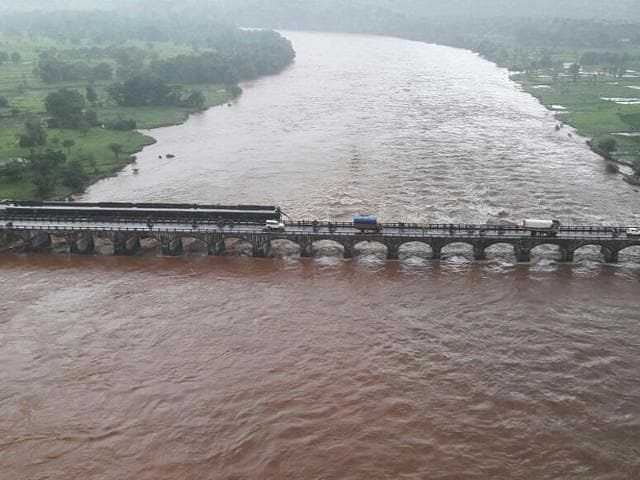 The bridge spanning the Savitri river on the Mumbai-Goa highway was washed away
With the entire Mahad city underwater, power sub-stations have been damaged and there has been no electricity for 4/5 days. Two 220 KV towers between Kandalgaon and Mahad have collapsed,
disrupting the power supply of 80,000 people. The flooding and landslide have wreaked havoc on the lives
of the people of these villages. The loss of property is widespread; all the belongings of many families
have been swept away by floodwaters, or buried under the landslide. The water level went up to 10 ft
in these villages.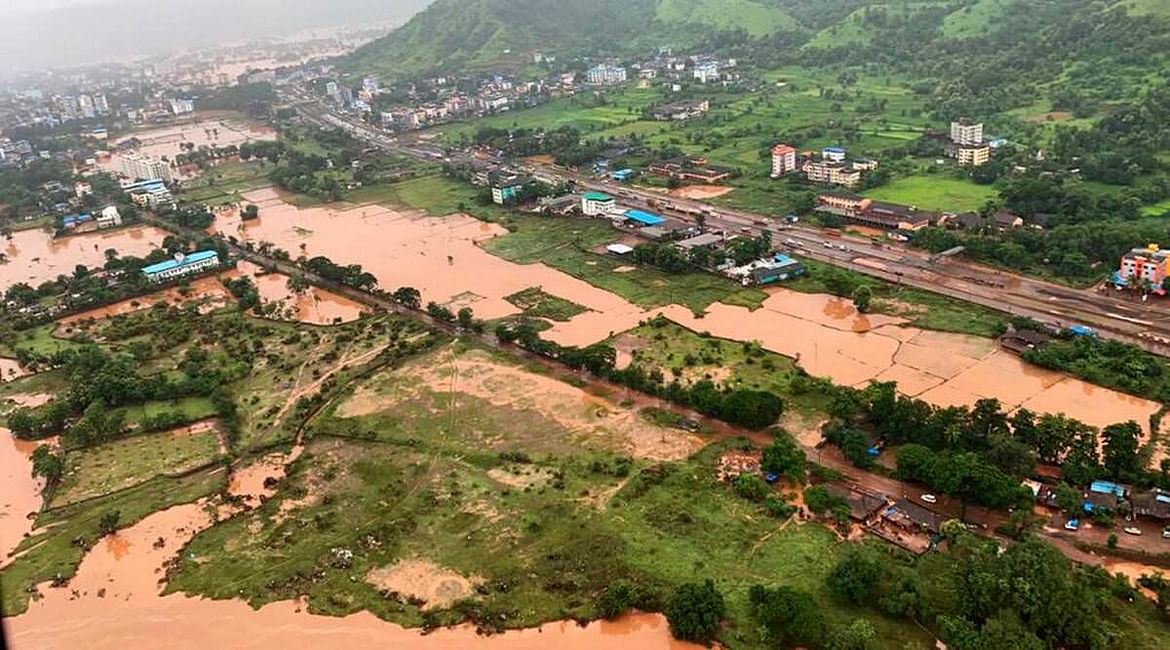 Areas inundated with floodwater after heavy monsoon rains in Raigad district on July 23, 2021.
The biggest challenge will be to resettle and rehabilitate approximately 9,000 displaced people. All 9
villages have to be resettled in a safer place to avoid such destructions in the future. In the affected villages
people are left with almost no livelihood option as most of their live stocks have died and the flood has left
massive silt on their agricultural land.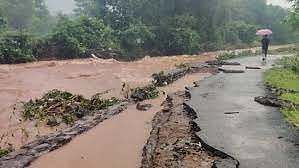 Access to villages is a big challenge as roads have been washed away
Flood relief appeal.
With many houses being either swept away or flooded completely they have lost all their belongings.
Flushing out the muck, cleaning them, and repairing the houses are their priority. They have no access
to basic necessities and are in immediate need of relief.
They do not have access to clean drinking
water and proper cooking stoves as all have been damaged. We propose to arrange, distribute
water filters and gas stoves, among the needy villagers.

The Team
We, Yuvan Raghupathy and Tia Sharma both Grade 12 students are taking the initiative to provide
the needed relief of these essential items at this critical hour. We seek your kind help and assistance
by way of funding. In times of crisis, it's important to help one another... "The people on ground zero
desperately need support. Every little contribution counts. The fundraising campaign will be open for
a short window as we need to rush these items and are hopeful to get a lot of sympathizers wanting
to help.
With our fundraising campaign, we would all like to contribute to help in this time of need." Every
The rupee you donate will be used to arrange the above items and will be rushed to the site and distributed
under able supervision. We have already spoken to the manufacturers directly and have arranged
availability at short notice.