My name is Ekhlaque Anwar and I am here to fundraise for my father, ANWAR AZAM. My father is 65 years old and is residing in Kolkata, West Bengal.
Tragedy struck us hard during lockdown when he was diagnosed with Oral Cancer (4th stage) in April 2020. He is being treated at SAROJ GUPTA CANCER CENTER & RESEARCH INSTITUTE, KOLKATA which will cost around Rs.1,5,00,000
We are a lower middle-class family and have utilized all our resources for his treatment in the last 6 months. Pandemic has hit us even harder with minimal or no income during this time.
Have spent all my savings to fight Cancer and have no money left to keep his treatment going. We need urgent help to continue his Chemotherapy and regular treatment.
Your kind support will help my father fight this disease. Please come forward to help a son save his father.

Your small contribution can give an old man ray of hope to live again. Do contribute and share this campaign link with your friends and family.
Doctor Report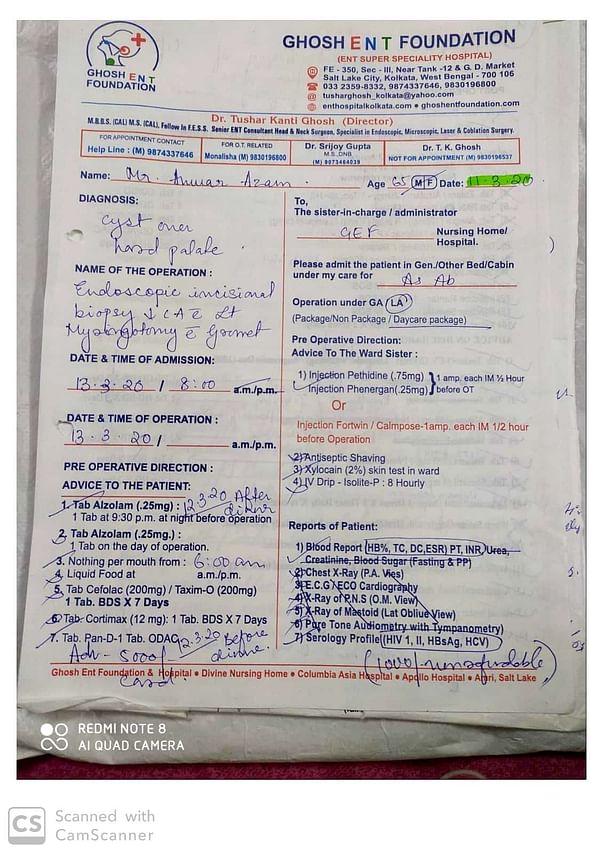 Doctor Report
Doctor Report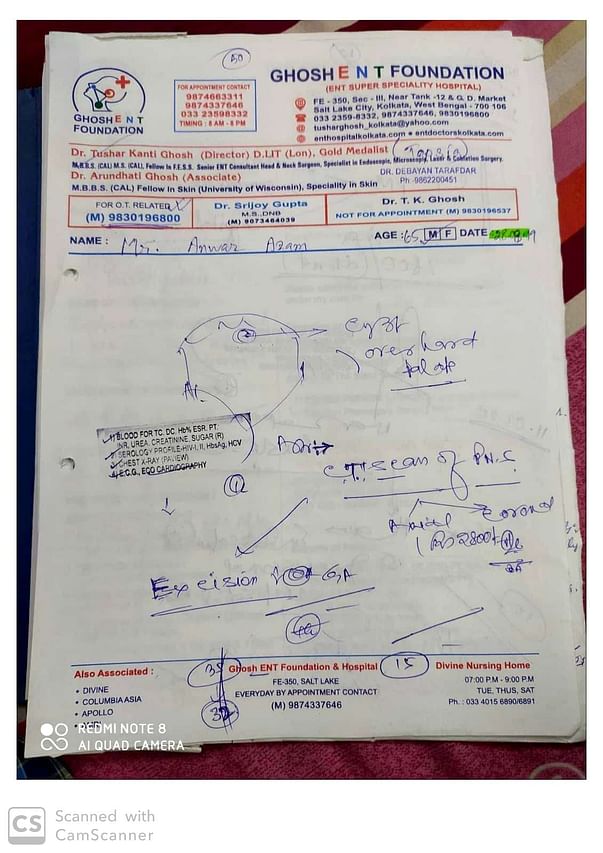 Medical Report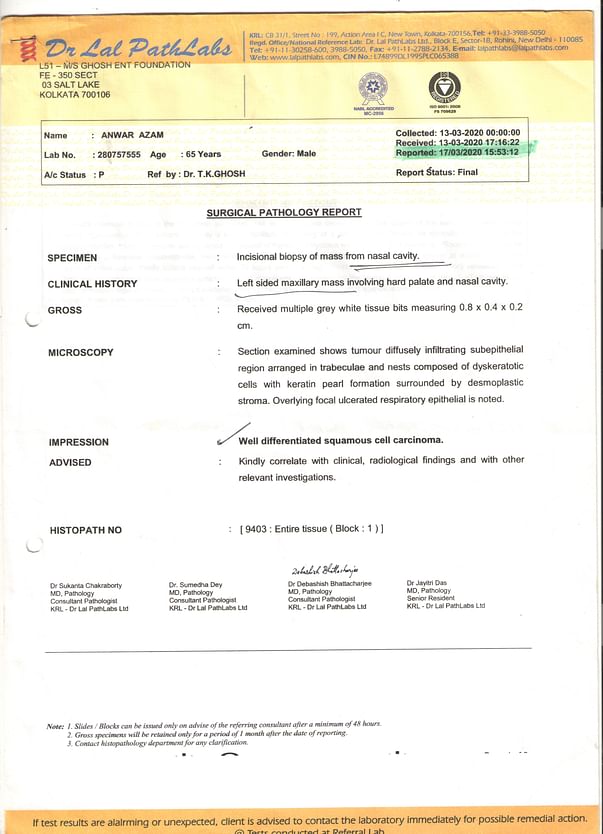 Medical Report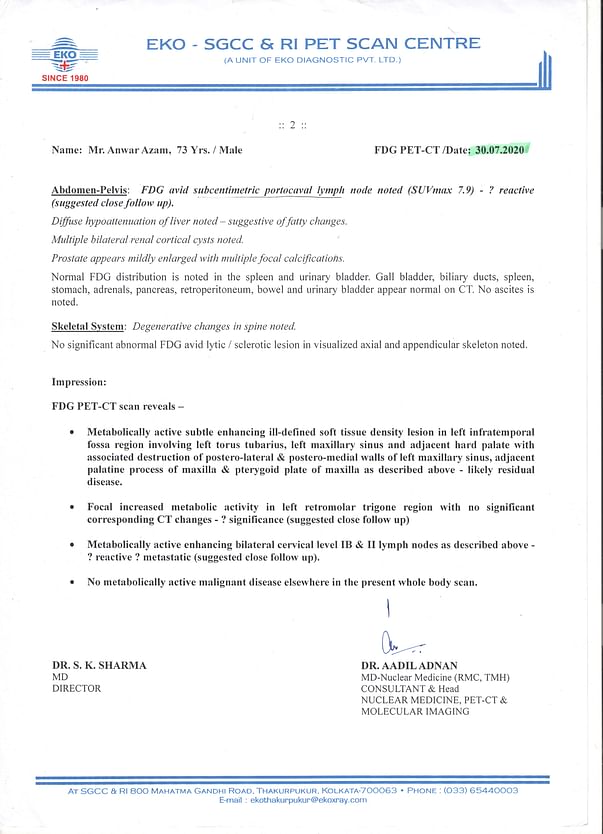 Medical Report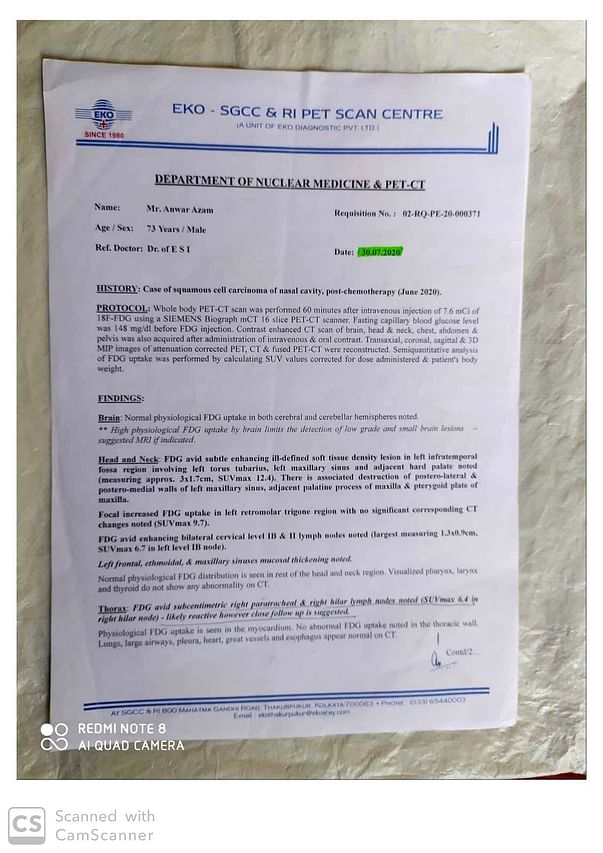 Medical Bill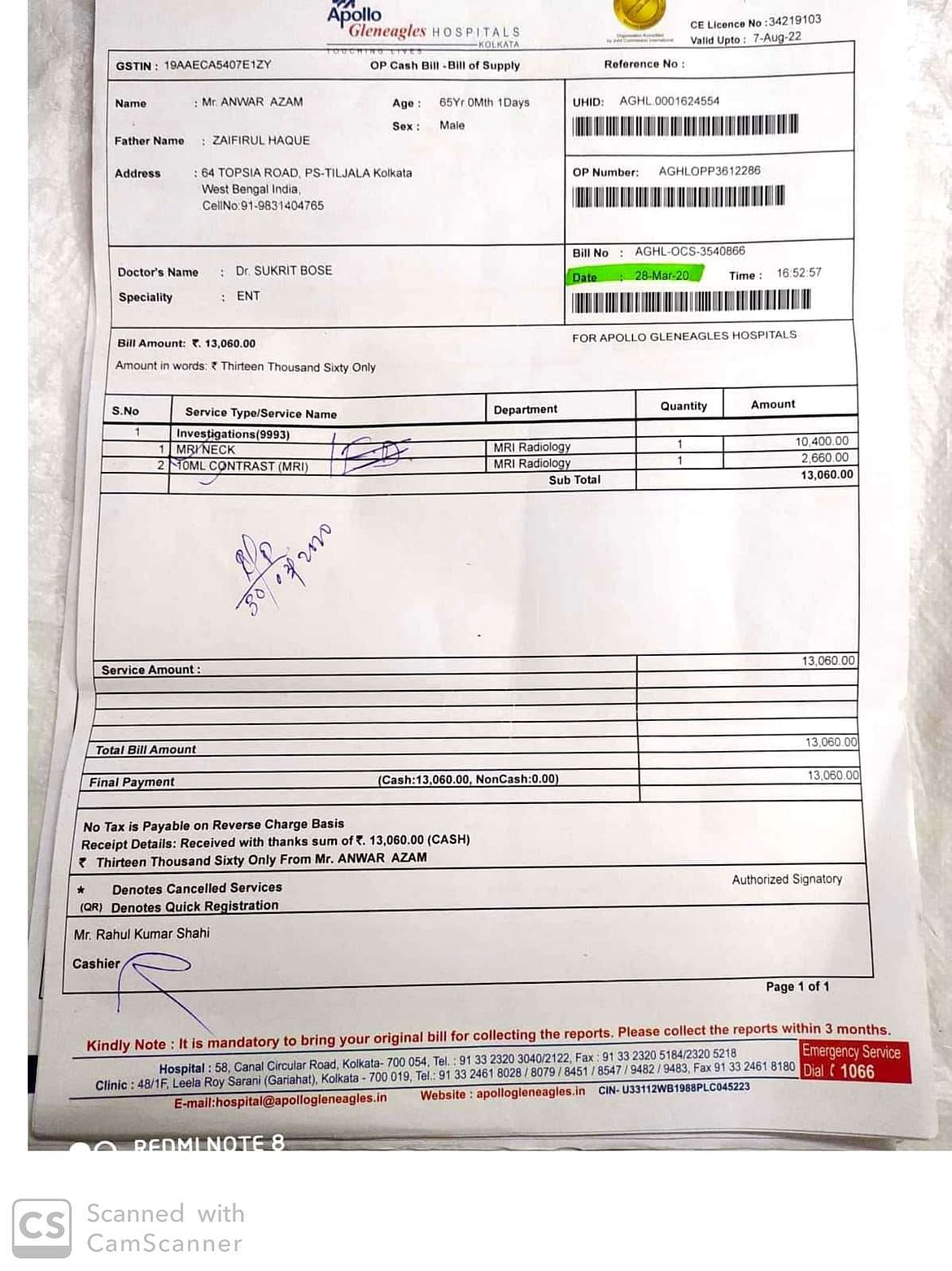 Medical Bill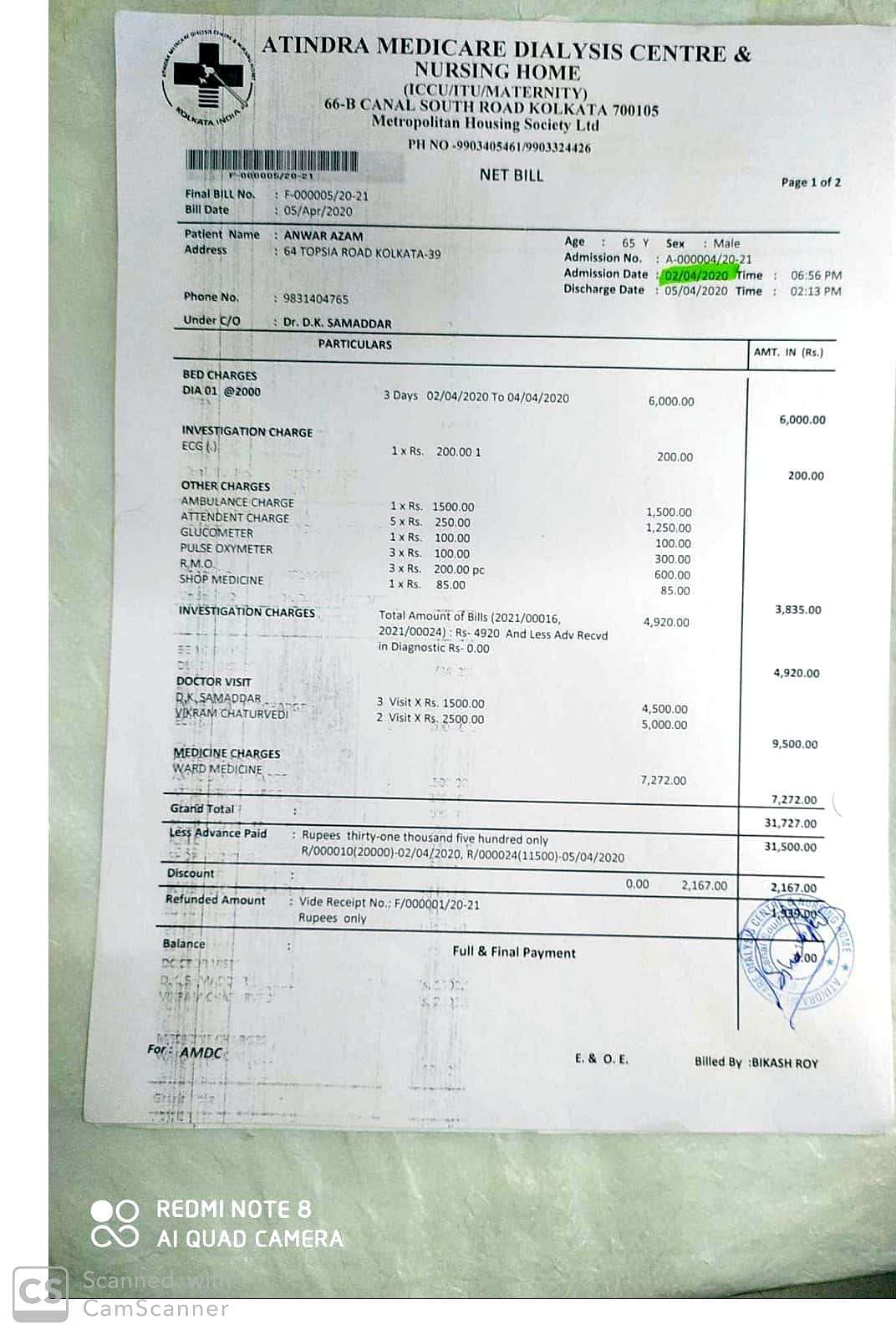 Medical Bill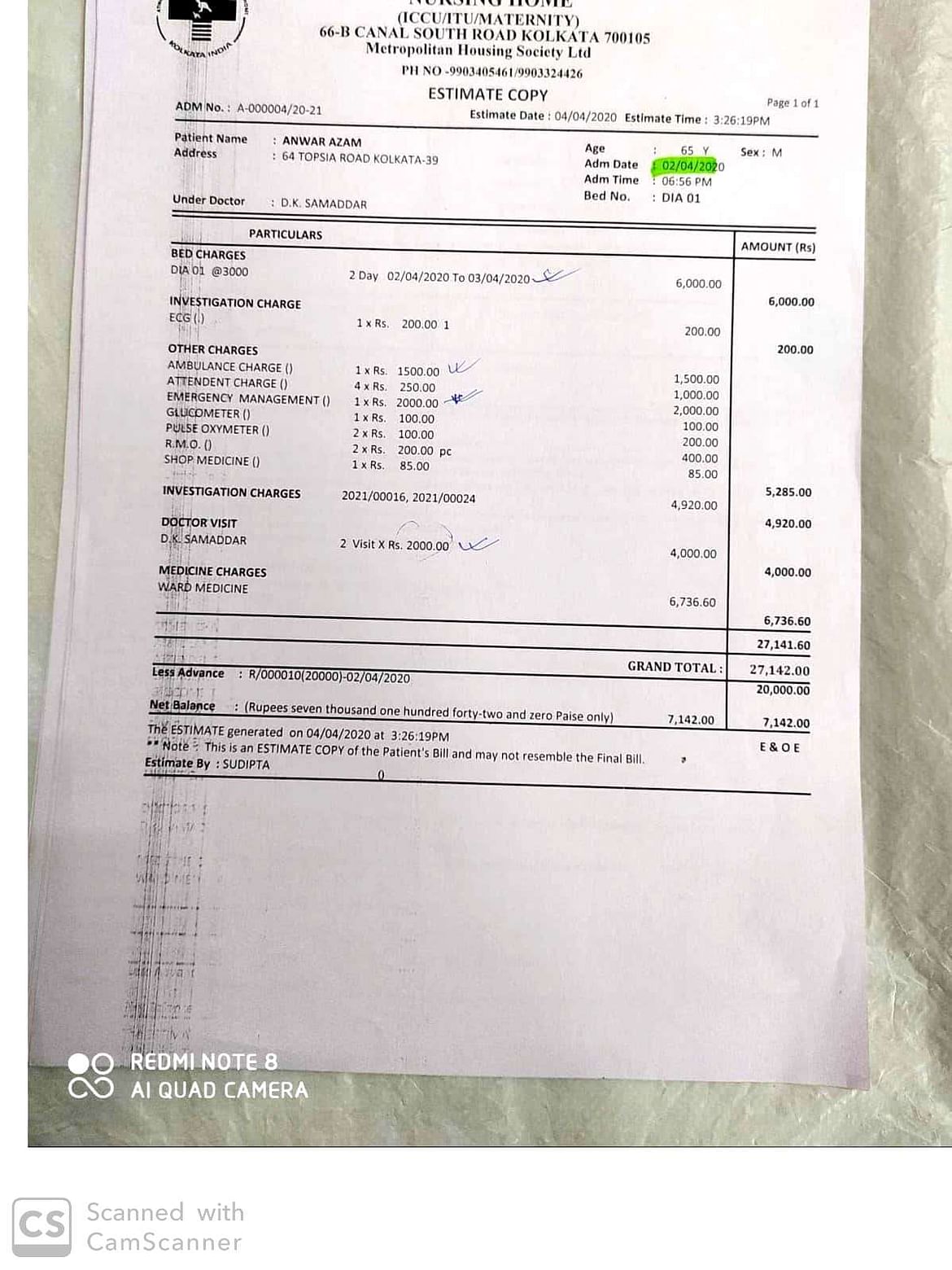 Medical Bill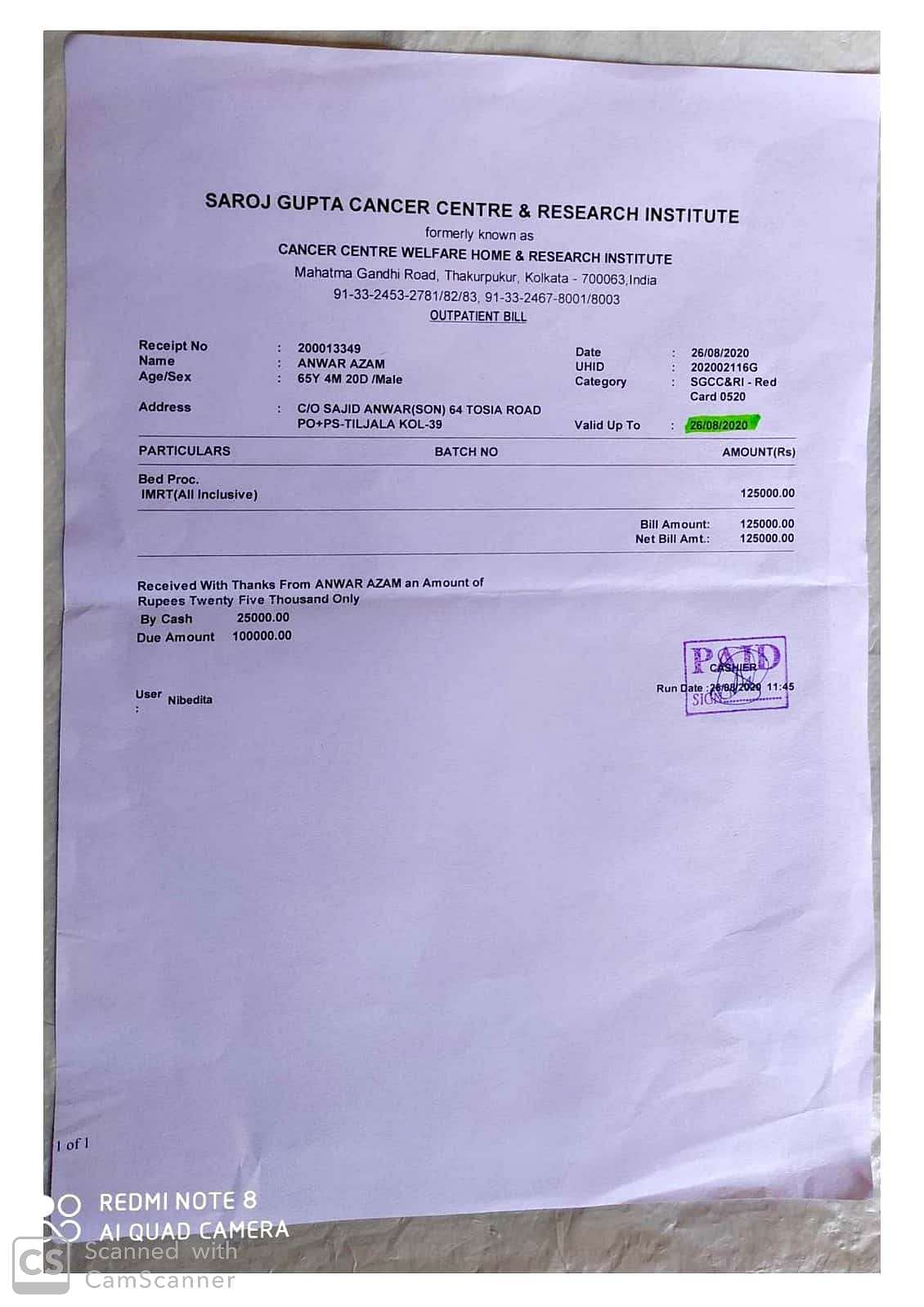 Medical Bill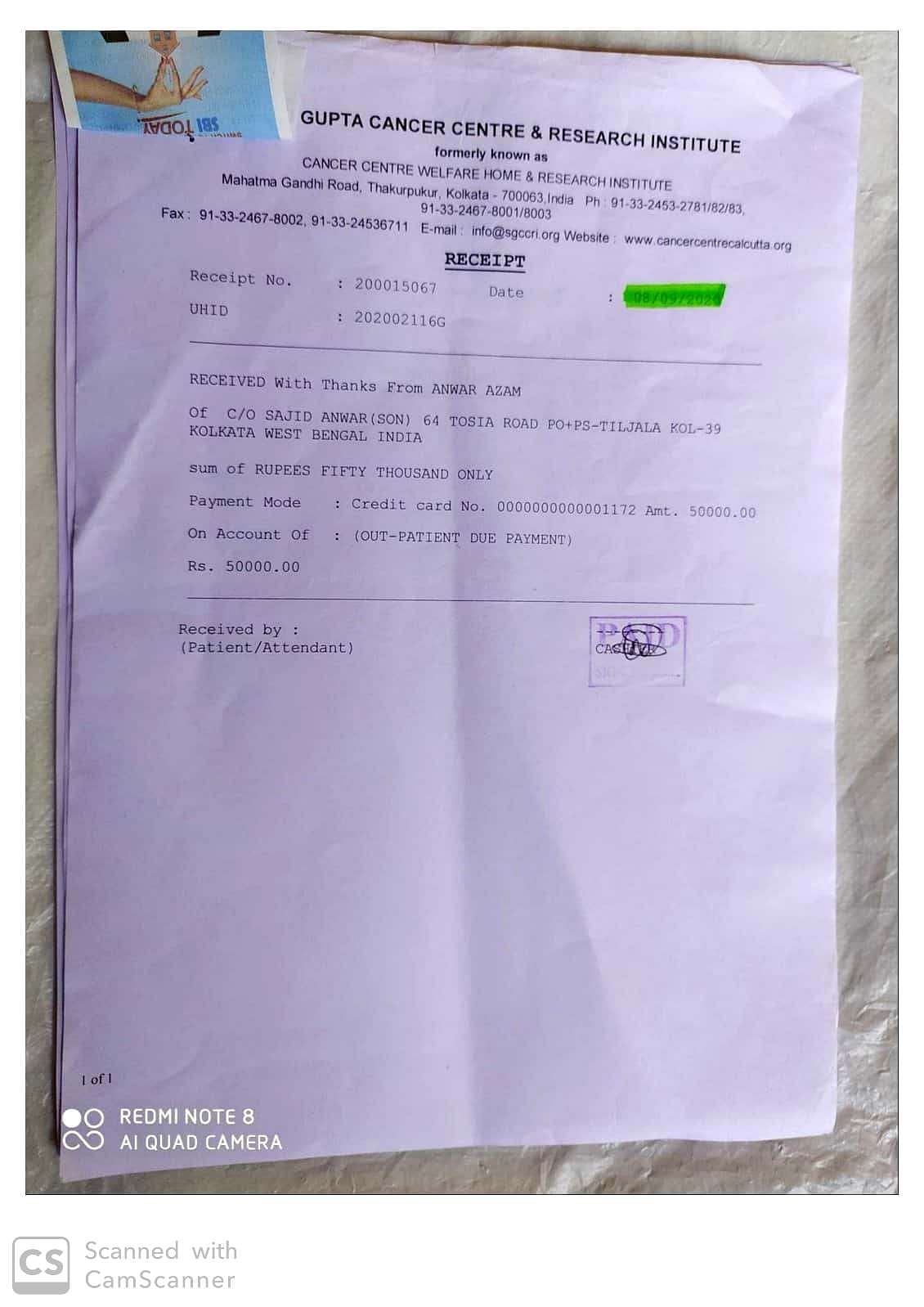 Medical Bill