(Read till the end for return gifts I offer for your goodwill. Cheers!)
Isn't it hard to digest the fact that our actions can have catastrophic consequences? Regardless of our goodwill?

My name is Anuviya, and I studied architecture only to realize that if I applied my education as it was taught then I would be directly contributing to global warming and the destruction of the ecosystem.
"Building & construction are responsible for 39% of all carbon emissions in the world, with operational emissions accounting for 28% & the remaining 11% comes from embodied carbon emissions." Total 78% of emissions
I am now on an endeavor to learn what it really means to do
ethical work
. How can we be more gentle in our actions? What is the minimum damage we can do to our environment? How can we
heal
what has already been destroyed?

The journey so far has been a whirlwind, constantly pushing my limits. I am finding that jobs of service that are ethical, sustainable and eco-friendly are possible but, expectedly so, these jobs are hard to come by and have low pay.
Due to the demands of Covid, I am currently volunteering as an
essential service volunteer in Auroville at a not-for-profit food distribution center
, helping it serve a community of around 2000 people during the lockdown.
While they support me in kind for my food expenses, it does not cover my interest-accumulating student loan.
The very same education that was advertised to be the key to my "five year plan" is now my "five year debt" (cosmic joke?) - as it taught me just how harmful to the environment it can be if I worked as an architect to repay that loan. But, on the other hand
it has empowered me to be myself, and see the bigger web that we are all a part of, and to nurture the health of this beautiful web
. For that, I have no regrets.
Now, to be able to apply this intangible wisdom myself, and choose jobs that do the same for others and the planet, I appeal to your goodwill.
"The only ethical use of power is if it also uplifts the power of others"
This fundraising is a support to the essential services, research and knowledge accumulation that I have been doing on my own the last two years.
Your donations, your power, would uplift my capacity to do more.
In return (yes, I believe in reciprocating how you are enabling me with something that can enable you) I would like to gift you a token of my gratitude. Choose from list below!
Let us keep the chain of goodwill alive long enough to include the whole world.
Thank you.
(P.S. I also feed rescue horses in the mornings and evenings at a riding institute that also offers classes for kids. The therapeutic effect horses have on human psyche is well documented. Learn more about them here, and do support their basic functional needs which are running low due to Covid.)
Pictures, details and return gifts below>>>
Pic: Monsoon getting hair spa

Pic: At my previous job at a Farm-to-Table Cafe,
where I learnt about local food as one of the solutions for economy, health and sustainability.



Pic: Making home-made soap from food waste.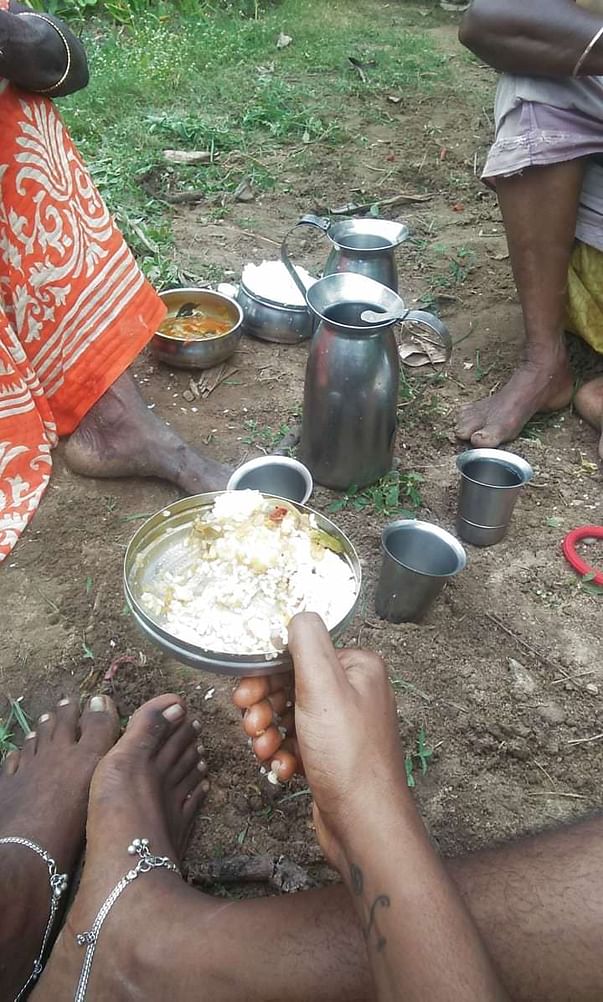 Pic: Sharing a meal with the farm workers. Best food ever.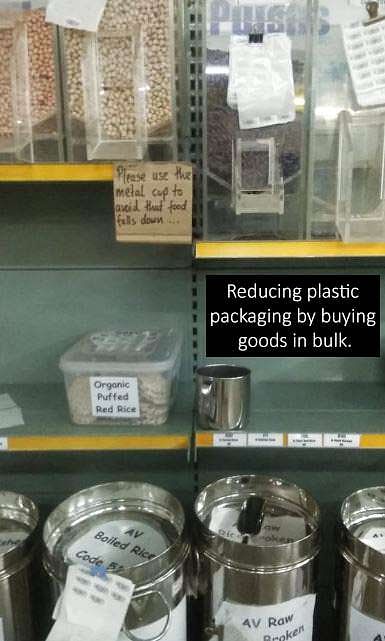 A conscious Food Distribution Center

Loan Payment Details
Total amount (would increase every month due to interest) : Rs.3,30,000 or 4700$
Monthly due : Rs.7500 or 110$
2 months : Rs.15000 or 220$
6 months : Rs.45000 or 650$

By contributing few hundred dollars, you help me cover multiple months of debt. With sufficient funds, the principle amount can be paid off without having to pay the projected interest.
Also, if you are someone I personally know, and feel like supporting me by
loaning money without interest
, that way I can pay you back instead of a interest driven banking system (best part, the payable amount will stop at 4700$), send me an email at anuviyanbuselvam@gmail.com, thank you fam!
In return for your generous donations : (my email is anuviyanbuselvam@gmail.com)
Digital Artwork (for donations of +Rs.2500) - I can edit any one picture of yours and make it into an unique piece of art that tells the world your story, after a 30 minute call. Email me to schedule a call.
Workshop (for donations of +Rs.5000) - Two hour workshop on sustainability, the pain we feel for the world, thinking out of the box, how to build your support system and other topics.
Phone therapy support (for donations of +Rs.7500) + Digital Artwork - Offering a safe space of 3 hours (split if necessary) over Zoom audio call, where you can share your story. Sometimes all we need is to be heard. And an artwork.
For donations above Rs.7500 a combination of the gifts can be picked. Enjoy! :D
Sample Artworks :