[PLEASE NOTE: I CAN WITHDRAW ANY AMOUNT OF MONEY THAT WILL BE CONTRIBUTED, HENCE PLEASE BE ASSURED THAT YOUR MONEY WILL BE ULITISED BY ME FOR MY STUDIES INCASE I FAIL TO REACH THE TARGET AMOUNT]
Hello all,
I'm Anush Saxena from Bhopal, India. I have been chosen to study MA Education and International Development at the prestigious Institute of Education (IOE), University College London (UCL). UCL ranks 1 in the world for Education Studies and ranks 10 overall. It is a dream come true for me to have received an offer from UCL.
The total expense for one year is ₹32,00,000 including accommodation.
I would be working part time in London and would use my parents' savings to meet my accommodation costs (due to COVID-19, part-time job situation in UK is not currently clear).
My family's financial condition is not so strong hence they cannot afford the
tuition fees of ₹20,00,000
. Although, I'm putting all my savings in, I need help with the rest.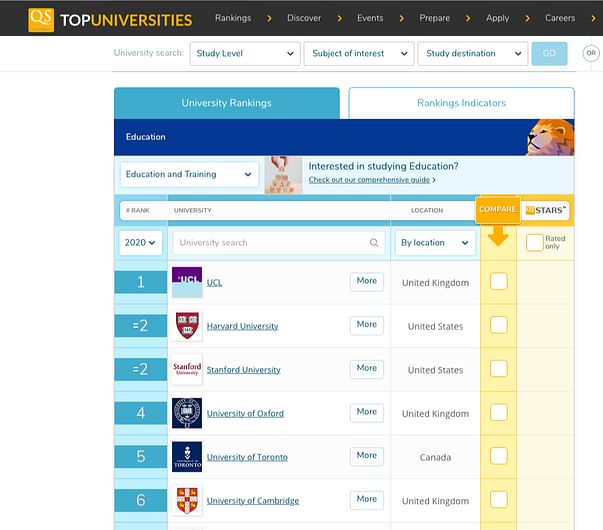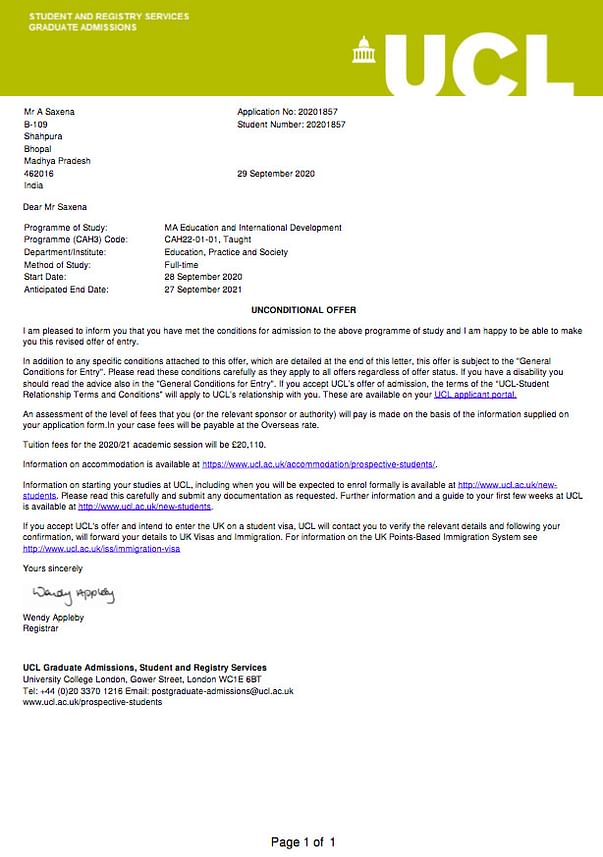 Background and about me:

I completed my undergraduate degree in Civil Engineering, yet I felt a strong desire to work for children who have no access to quality education in my country. My work as a volunteer teacher at an NGO named Kalkeri Sangeet Vidyalaya provided me with the opportunity to work with underprivileged students full-time.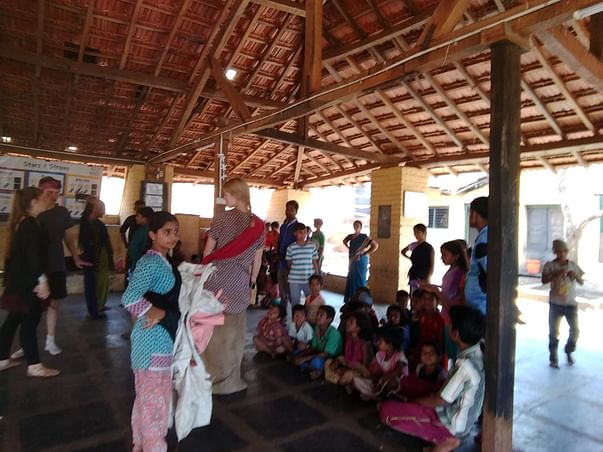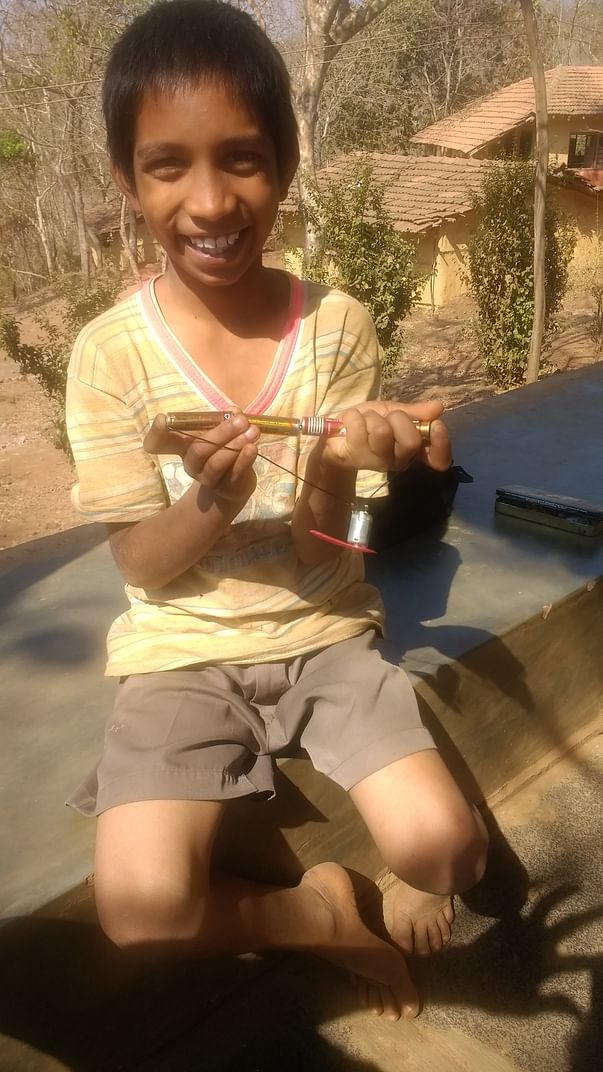 The focus on performing arts along with academics and everyday outdoor activities introduced me to an alternative yet effective way of schooling.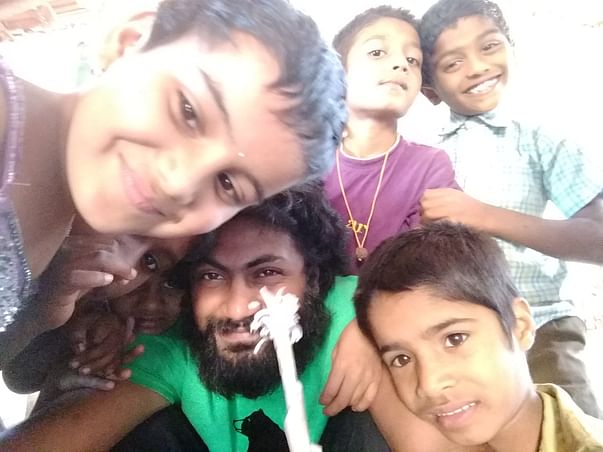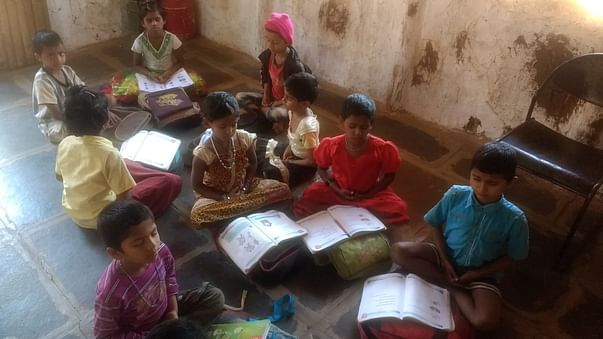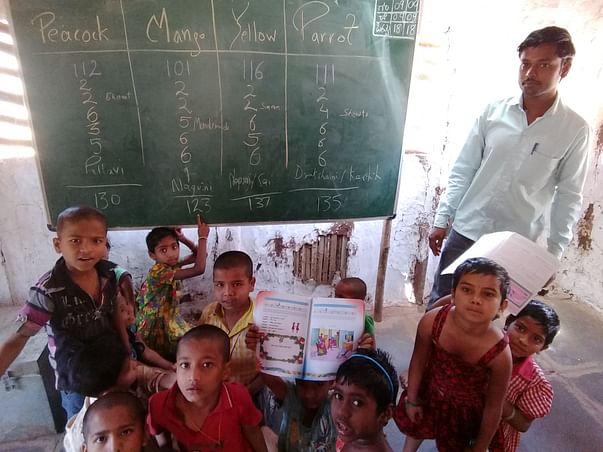 Subsequently, I worked with IES public School, an English-medium private school in Bhopal. Here, a batch of sixth-graders from low-socioeconomic backgrounds was transferred by Sitare Foundation from government schools on merit basis. The students lacked essential language skills and subject knowledge base. As their English teacher, I focused on teaching them basic concepts first, took up extra classes, succeeded in forming a nurturing atmosphere for the students to learn, and helped them in every possible way I could. As a result, the students showed great improvements and were applauded by the Foundation. Besides, I was involved in lesson plan development for grades sixth to eighth. I also served as the class teacher for grade fifth for an academic year.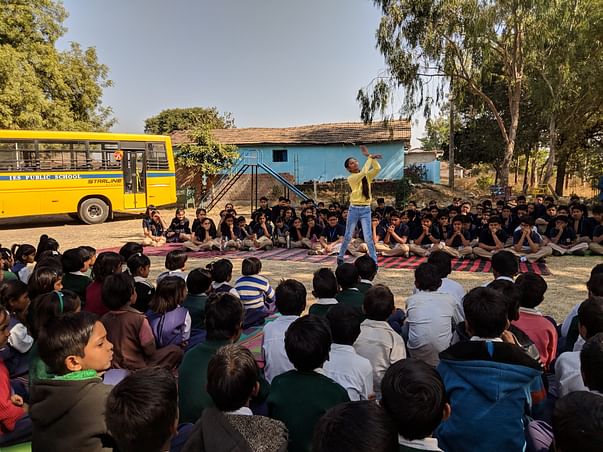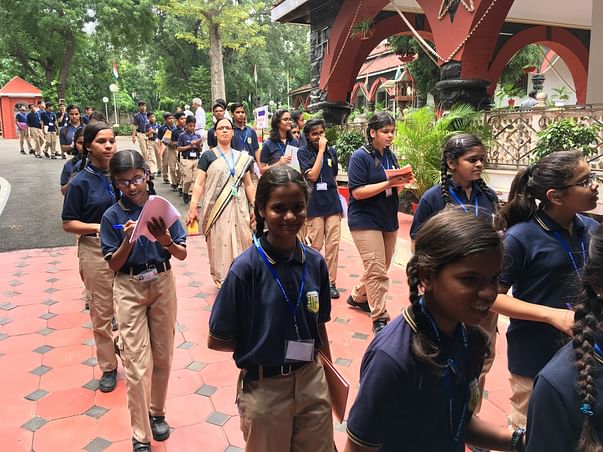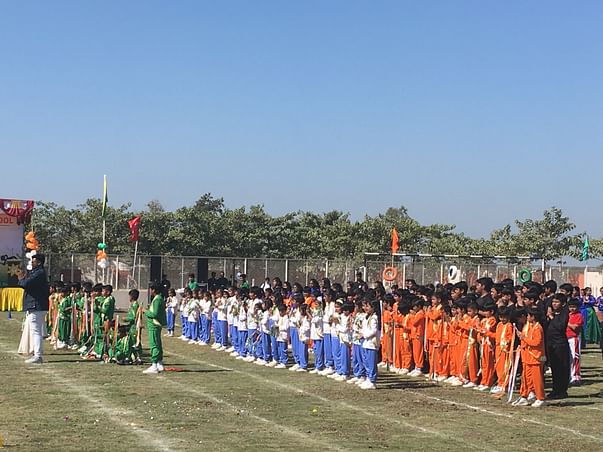 Alongside this, my teaching experience at the school motivated me to rent a small place at Shahpura village, a slum located where I reside and taught government school students for free.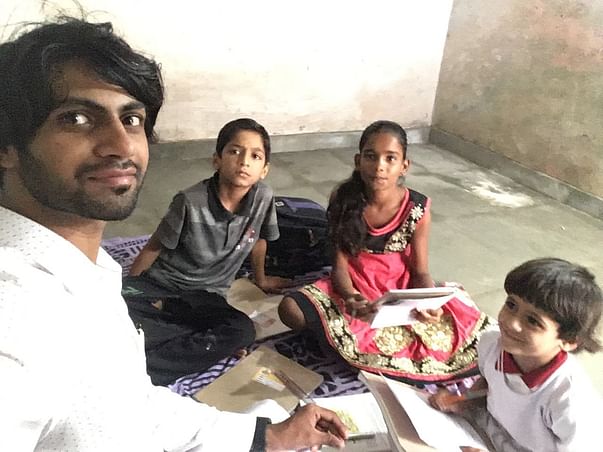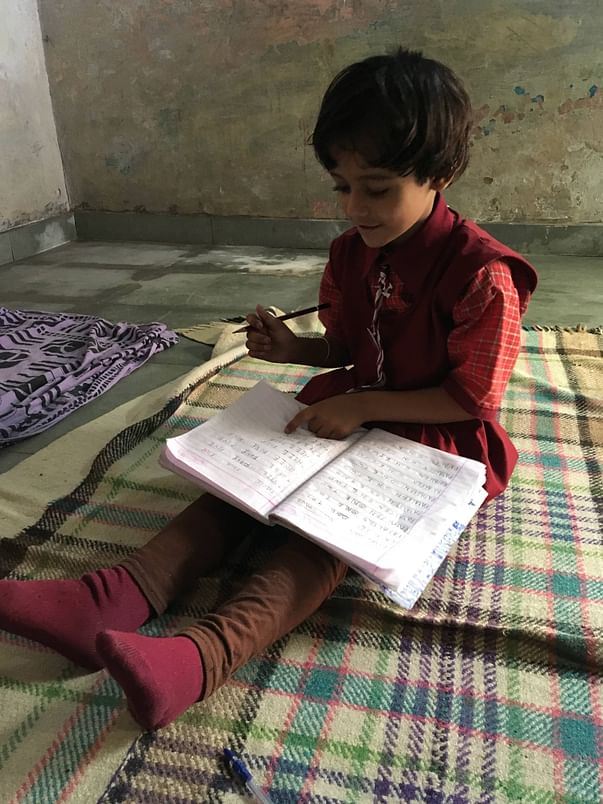 My Future Plans:
After my successful completion of the degree, I seek to work with
the government of India and non-government organizations
in policy-making and practice, especially for the underprivileged children living in rural areas. I am aware of the daunting task of bringing a positive change in the society, yet I am highly determined and enthusiastic to work towards making education accessible in India while focusing on holistic and practice-based learning in the classrooms.
What I want from you:
I plan to pursue my masters from University College London, the tuition fee along with the stay for one year, comes up to ₹32,00,000. I request you to please come forward and help me raise funds for my further education. Any contribution will be of immense help. Even if you are unable to contribute, please do help me out by sharing this campaign and spreading the word, it would really help me.

I would humbly request you to support me in the best of your capacity and share my word with friends and family. Your support can change lives and inspire people like me to dream bigger and fly higher.
What you'll get:
Apart from my blessings, I will be providing all my donors with frequent updates of my progression on the course. I would like to think of you as a family who helped me getting this degree and you'll have a place in my heart till eternity. :) Please email me on
anushsaxena01@gmail.com
or WhatsApp me on +91 9713288065 so that I can get in touch with you.
Financial Breakup:
University fees- 20,110 Pounds
1 year stay in London, UK- 11,000 Pounds
Miscellaneous costs- 1,000 Pounds

Please feel free to contact me for any further information on - anushsaxena01@gmail.com