As you all know that the Super Cyclone a.k.a. "Amphan" that hit West Bengal has left the state in utter chaos and disrupted many people's homes. I was in Kolkata during that time and having experienced it firsthand, felt privileged that having no water, electricity or WiFi were my only concerns for the following few days of the aftermath for the cyclone.
Many homes were destroyed, people had to survive in waterlogged areas and some had even lost their lives. I wanted to help them and hence took up the initiative upon myself and a group of friends to help the people around us. The inspiration was to get everyone motivated from this work and start helping the people around them.No matter where someone is or which part of the city it is, if everybody started helping their local area, then the world would definitely become a better place for all to live in.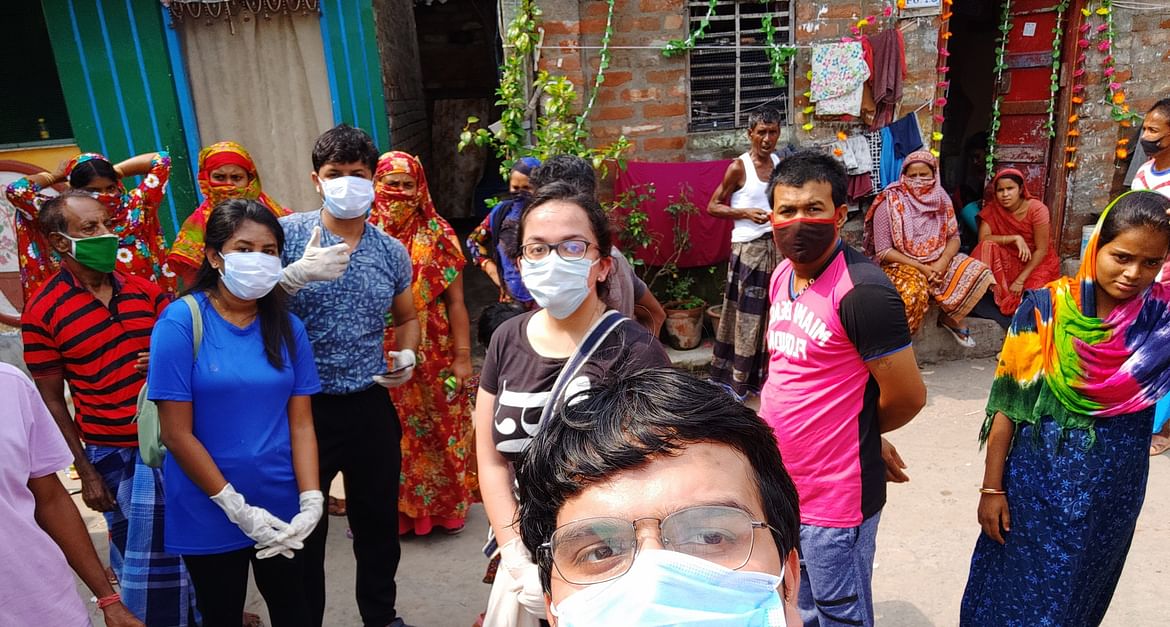 So we rushed to prepare everything by the end of the weekend and on Eid, we decided to distribute food supplies to the needy around the slums of kestopur with the help of charitable donations from everyone. We raised over 15 thousand and were able to help 200+ people from it. This was our first time doing something like this all by ourselves and with the permission of local police. We were nervous about the monetary funds in the beginning but thank you to everyone for donating generously for such a noble cause and making it a huge success, we were left astounded by the amount collected and we would love to do it again sometime soon.
Some aftermath details about the Relief Drive on 20th May :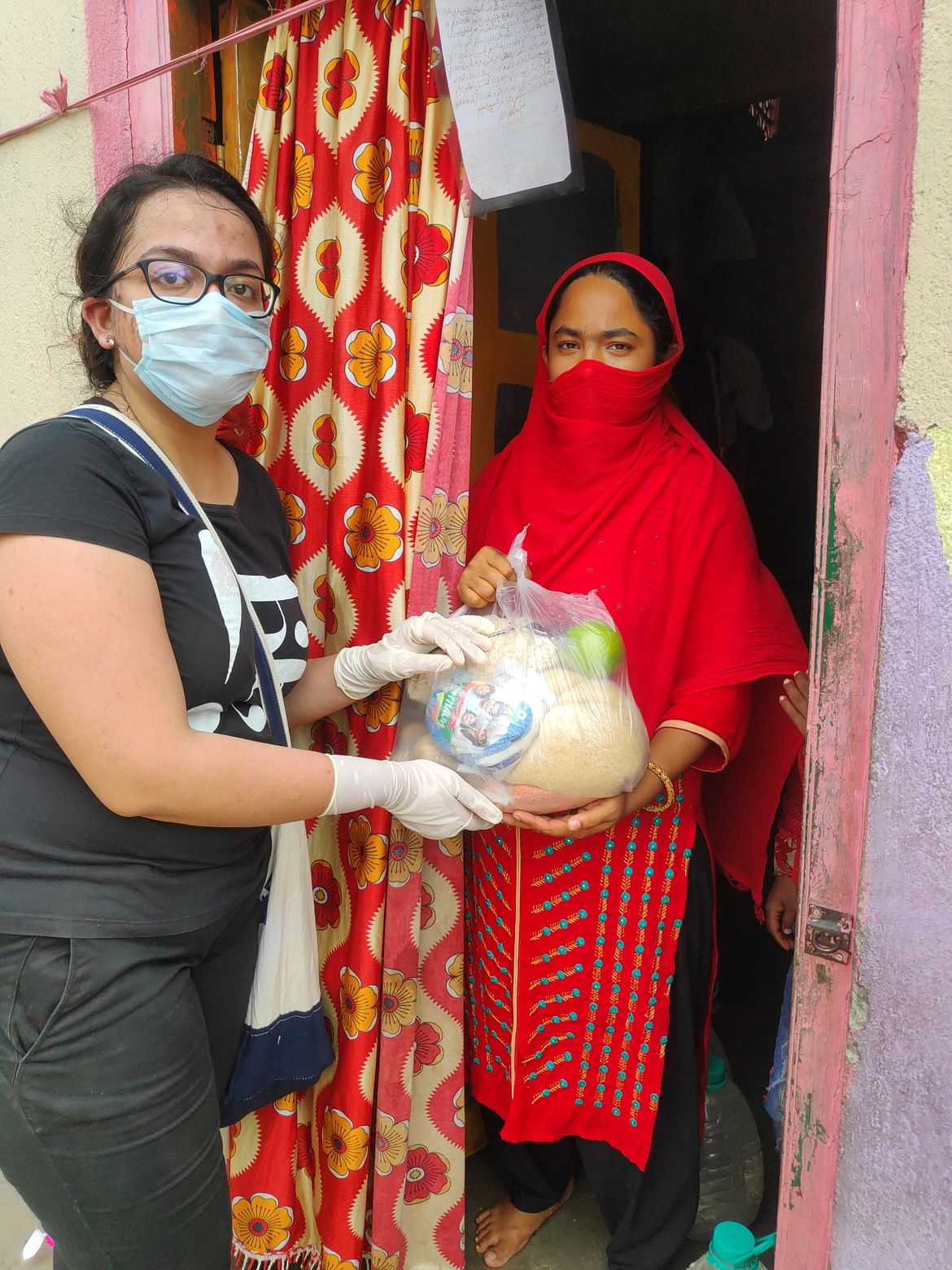 "Hi Everyone,
The locations visited by us today were Satarupa Palli and jagatpur. We chose these locations because both are slums close to Kestopur where my team members stay.
The police were notified and they came to visit once during the distribution to check our safety measures. (Baguiati P.S.)
All team members were wearing masks and gloves the entire time and followed procedure while entering their homes afterwards.
The medicine prescriptions shared here were requested by the people there as they have no funds to buy. However, we have made no promises to deliver that but we have collected their requests so that we can do this some other time if our funds and resources permit.
Now that the documentation of our processes is over, we would like to thank each and every one of you for your contributions. Some of the people here belong to the Muslim community and as you know they had Eid festival today. Our packets were a success at both locations.
Our small team never expected to reach so many food packets and so many people. This is your success story and the result of your contribution"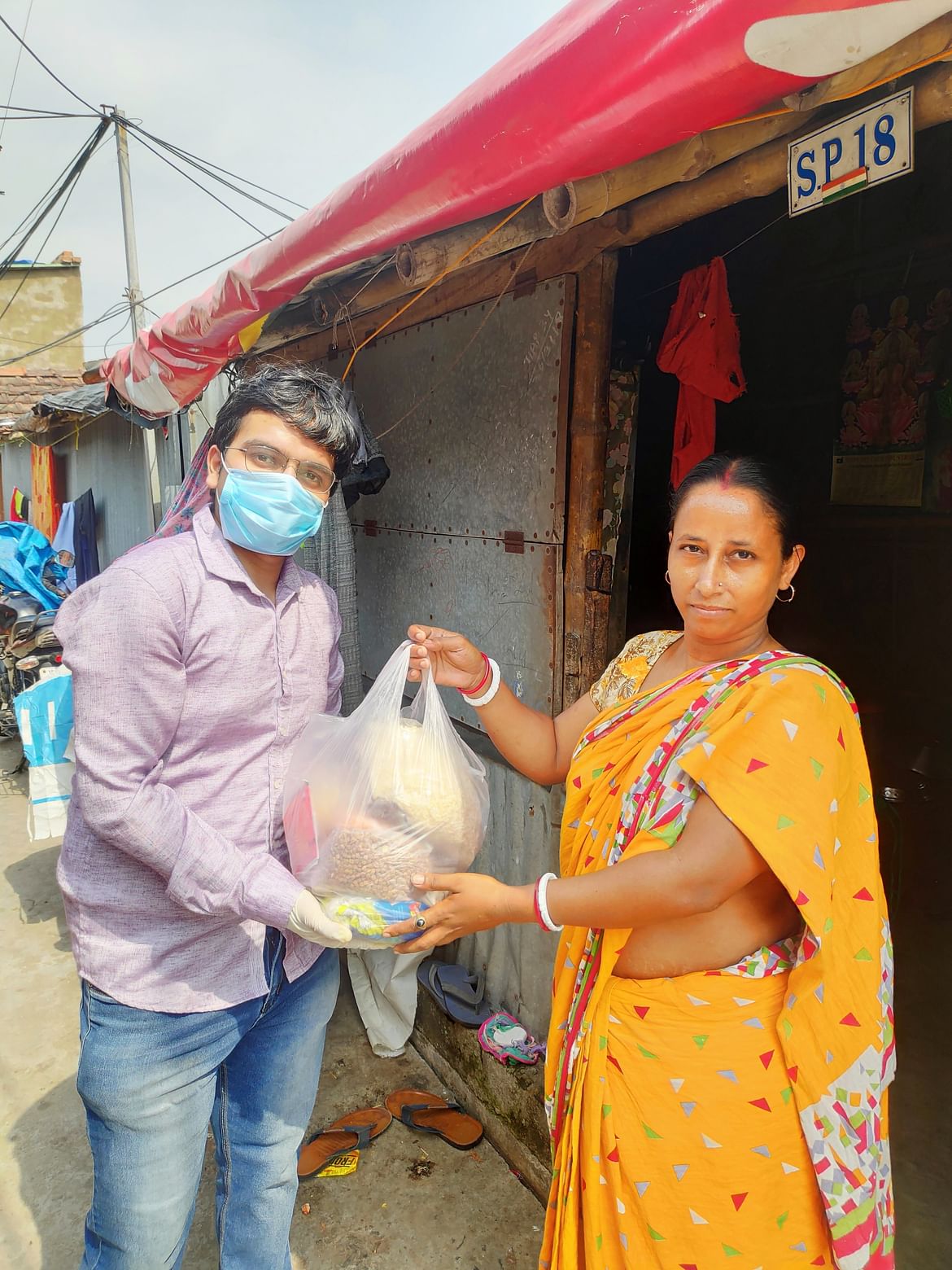 Now we want to complete the Noble Task by continuing to do more and continue this noble drive further by providing medicines and helping more people near our place as we believe that if everyone starts helping the people around them, the world will become a much better place.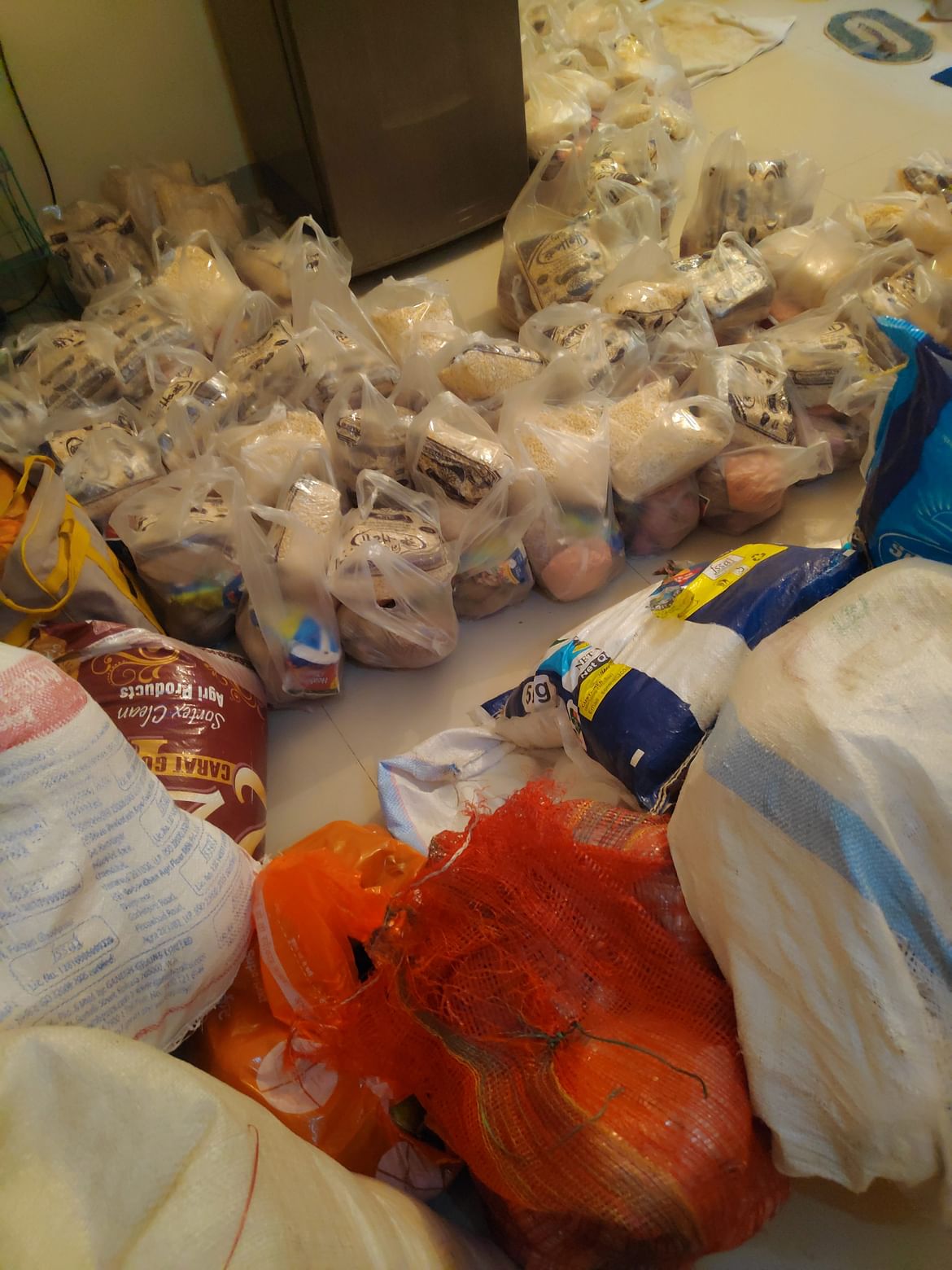 We started with a dream and 2 text messages which are as follows :
[23/05, 16:07] .: Hey, so I'm going to meet with some friends and distribute some food items(basic food that doesn't need to be cooked like muri, banana, apple, chanachur, biscuits, veggies and things like that) to the homeless and poor. We are doing this with our own money but if you want to contribute in the form of money or effort( by joining us) then please contact us! Thanks a lot. Stay strong and help wherever you can.
[23/05, 17:09] .: Paytm- 9051715135
[23/05, 17:09] .: Upi- ishaaa2898@oksbi

And within 2 days we were able to raise some money from our friends and from our own contribution, we were ready and able to help the needy. This time we would like to do it on a larger scale and to a wider population of the people affected and who need help. Thus we chose this platform to raise funds. Proofs of the previous work that we have done is attached.
We are just a group of students with an aim to make the world a better place for everyone
Our main aim this time is to provide for the people, Medicines and prescriptions which we had collected the first time along with other essentials. Pictures attached below.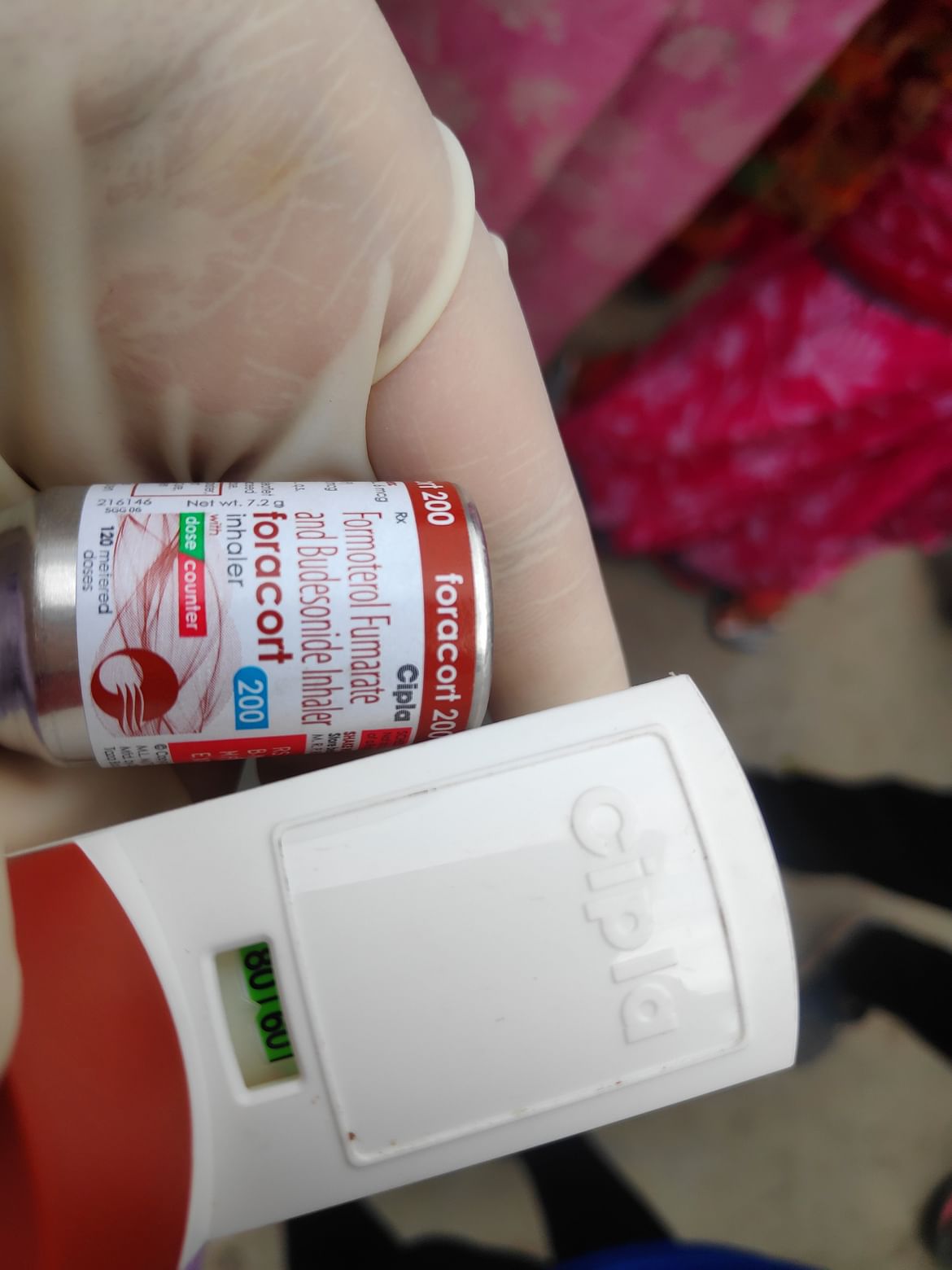 We have more 50+ prescriptions and medical bills of other people who can be helped, please come forward and help us make this possible.