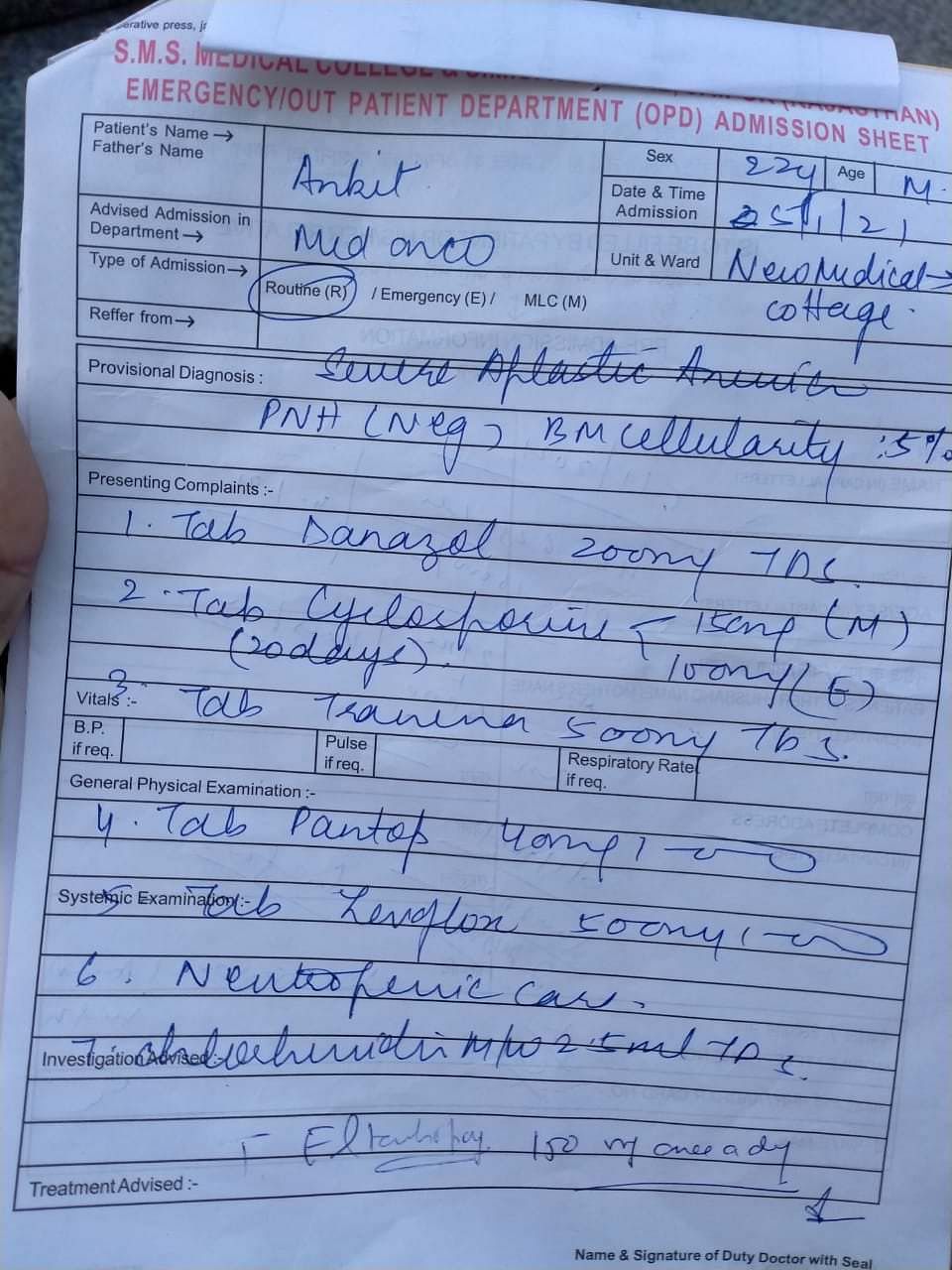 My cousin Ankit Makkar has been diagnosed with
Severe Aplastic Anaemia
a few months back, a rare condition in which the body stops the production of new blood cells as a result of damaged bone marrow. The condition is life-threatening and the only cure for it is a Bone Marrow Transplant or Anti-thymocyte globulin therapy (ATG) in his case. He is currently receiving medication at Sms Hospital Jaipur. His case needs expensive medications and injections, along with platelets and blood transfusion. The relevant document is attached as well for your reference.
He is not able to get a matched donor for a bone-marrow transplant even from his sibling or parents, so his doctor (oncologist) has prescribed ATG therapy which includes
expensive injections that cost around 10 Lacs
and a
follow up of 12 months with blood transfusion.

He is a bachelor himself and unfortunately, his father died a few years back and he has only one elder sibling who is doing his best to carry out with medical expenses. We as a whole family extended a helping hand to him, but we are still short in making an arrangement for funds. I believe together we can make a huge difference. For the same reason, I have decided to initiate this fundraising for his treatment. I request to contribute as much as possible and help him to come out of this life-threatening condition.