As the Coronavirus pandemic grips countries across the world, the healthcare systems of countries are already collapsing. So far, over 30,00,000 people have been infected by the virus and over 2,00,000 have lost their lives to it. As of now, we have two options: either we take appropriate measures now, or we will suffer a massive epidemic. In India, due to the outbreak of COVID-19, many around the country have been affected. We are facing emergency lockdowns to prevent the further spread of the disease. People in underprivileged communities are facing shortages of food, medicines, masks and dry rations. The outbreak in India is climbing steadily as we have over 28000+ Coronavirus cases reported so far. If we don't act fast, things may spiral out of control and we may face a crisis like Iran and Italy where the entire healthcare system is overwhelmed due to the disease.
I am residing at a village. And this is so rural area. Just like BASTI. due to lock down announced by our Prime Minister very of peoplet lost there work. And also they could not effort to continue there family.and Then AMPHAN storm made landfall, lashing coastal areas with ferocious wind and rain.
The West Bengal government estimates that 21,560 sq km of area has been affected in the cyclone impacting the lives of millions of people.
According to media reports, the chief minister has said that three lakh (300,000) people have been evacuated to relief shelters in West Bengal.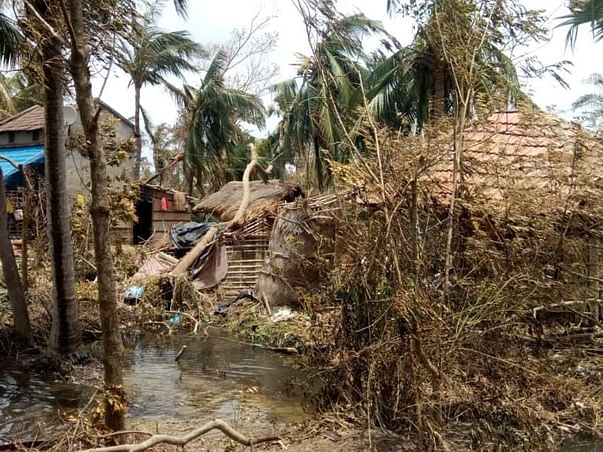 The cyclone has devastated our village. Pond and croplands have all been destroyed. During lock down they are getting some help from the government in the form of rice, Dal, potatoes,.but that was not enough. They hardly have any money left. In these pathetic situation if you help those people by me. Then they and God so blessed to you and your family.
I also helped them a bit little as I do. And u please my humble request come forward.