Have you slept on empty stomach for days on end ?
While everyone is concerned and contributing on social media for people, hardly anyone is taking care of helpless animals on the streets.
Cities are under strict lockdown, restaurants are closed and people are not venturing out, leading to these poor helpless creatures who sleep on empty stomach everyday ! God they cannot even speak for their own plight !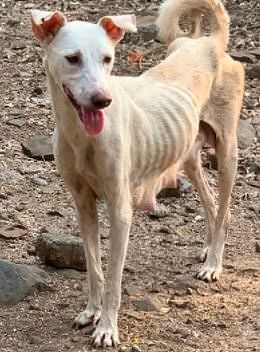 We are currently taking care of Street Animals- Dogs, Cows etc. in Lucknow who have been left to fend for themselves. They have absolutely no where to go and are starving to death due to hunger.
A meal for 1 street Dog costs around Rs. 70-80 (Milk, Roti, Biscuits). We want to extend our help to atleast 100-150 such stray animals in the city, for the next 2-3 months till situation comes back to normal. Please do your small bit and contribute..
We've been feeding the animals out of our pocket since 1.5 month and have almost exhausted all the savings. Will be sharing regular updates on the campaign, post crowd funding achieves some milestone