Every day we are getting many rescue calls through Our Facebook group post, WhatsApp messages or as personal calls. The number of rescues are increasing day by day. The expectation as a group has increased.
We started with a small WhatsApp group and later Facebook groups and then we could nt manage just with social media platforms. Thus we registered an NGO named "ARROW - Animal Rescue Rehabilitation and Overall Wellness".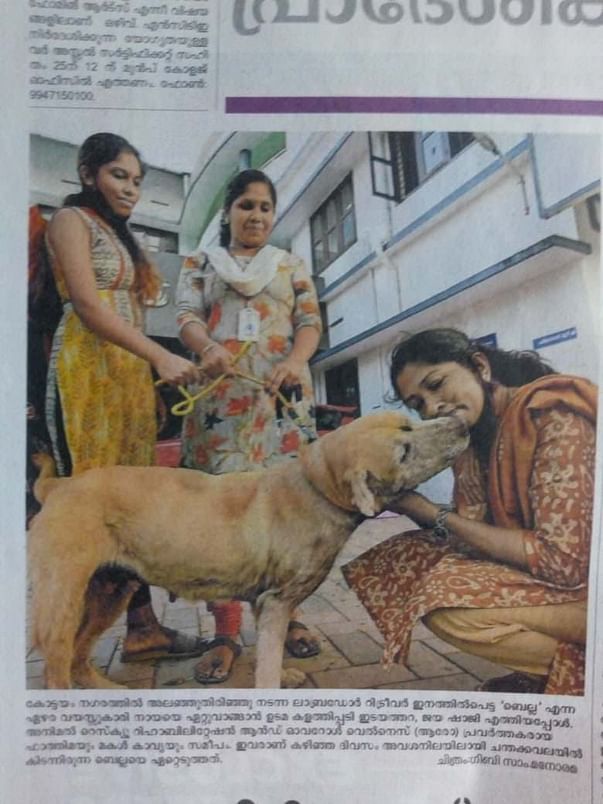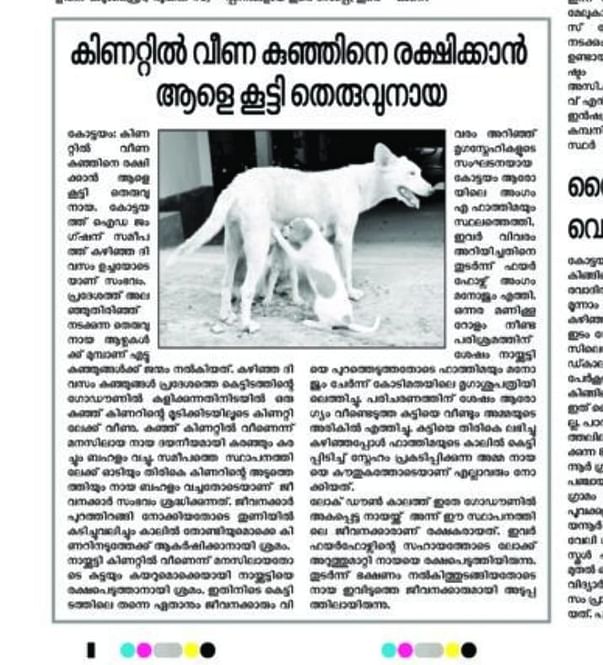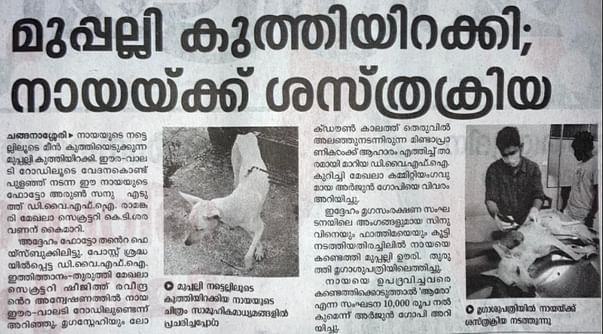 Last five years, we could save more than 5000 souls through rescues and adoptions. This is really a wonderful journey to save voiceless animals as a team.
Since we get more calls, we need more volunteers, transportation facilities, Cages to keep, Equipments for rescues, shelter space to keep and employees to manage shelter.
We started thinking about rehabilitation centres in all districts, but we are going to start with small fostering facilities of keeping nearly 10 dogs.
About ARROW
ARROW is a registered NGO based in Kerala. Adding a fine feather to its cap, Arrow was awarded for the
Best Animal Welfare Activities during 2020 - 21 from Animal Welfare Board , Pathanamthitta, Kerala.
It is an achievement, but we do not rest on our laurels. Instead, such acknowledgments encourage, inspire and push us to do more for the welfare and well-being of these gentle souls.
Our work to protect, to care for and to rescue animals. We are dedicated to end pain and suffering and to ensure that the rescued animals are rehabilitated and rehomed. As of now, our rescue expenses have exceeded our budget and we now are in dire need of donations by a large number of people to reach out to these voiceless souls who need us now more than ever.


Our rescuers work purely as volunteers and whatever money we obtain is solely used for the welfare of animals.
Therefore, we humbly request you to kindly donate an amount, no matter how small, to bring light and life to helpless and needy animals that look up to us for love and care. We cannot move forward without the support and prayers of each one of you.
Kindly help us. each support counts a lot.
Emergency RequirementsDog Catching Net : 5 nos ( INR 3200 x 5 = INR 16000)
Dog Cages for Rescued / Rabbid Suspected = 15 x 5000 = 75000
Ambulance = 80000
Shelter space = Advance Apx 20000 + 5000 =25000
Temporary

House in shelter for Employee Maintenance = 10000
ഒരു ഷെൽട്ടർ ഉടൻ തന്നെ തയ്യാറാക്കാൻ ആണ് ഇപ്പോൾ ശ്രമിക്കുന്നത് . ഒരു ജില്ലയിൽ ഈ പ്രവർത്തനം തുടങി വയ്ക്കാനാണ് പ്ലാൻ ചെയ്യുന്നത്. കുറച്ചു സ്ഥലം വാടകയ്ക് എടുത്ത് താൽക്കാലികമായി നിർത്തി സംരക്ഷിക്കാനാണ് തീരുമാനിക്കുന്നത്.
കൂടാതെ റെസ്ക്യൂ ചെയ്യുന്നവർക്കാവശ്യമായ ഉപകരണങ്ങളും എത്തിക്കേണ്ടതായിട്ടുണ്ട് .എല്ലാ ജില്ലകളിലെയും മികച്ച പ്രവർത്തനങ്ങൾക്ക് ഈ തുക ഉപയോഗിക്കുന്നതാണ്