Your NAME on RICE & in FRAME 2020 for Corona Memorabilia to support micro artists and their associates for better living.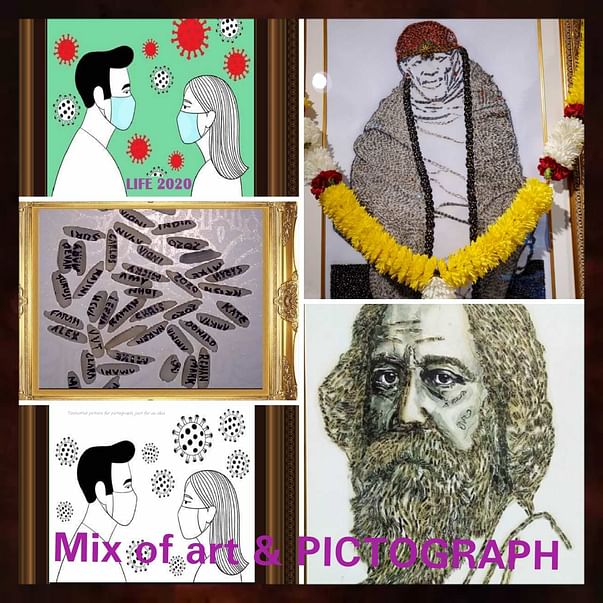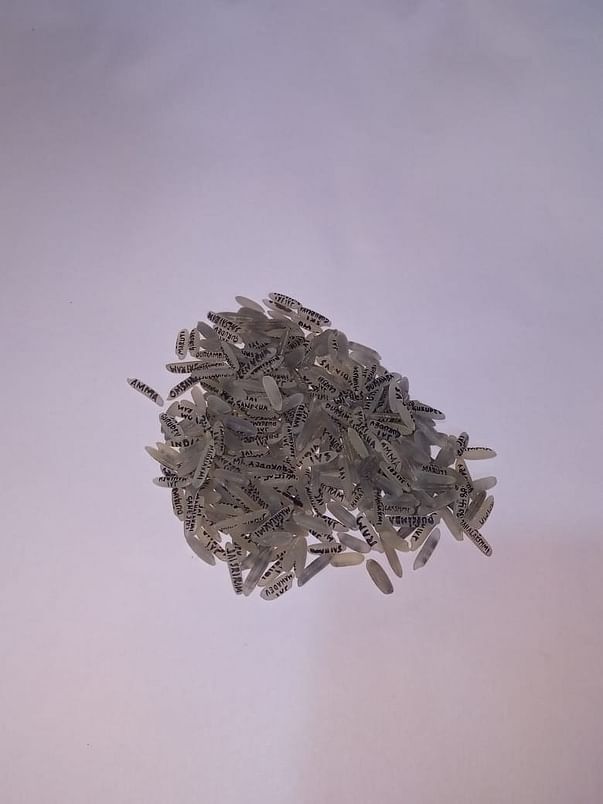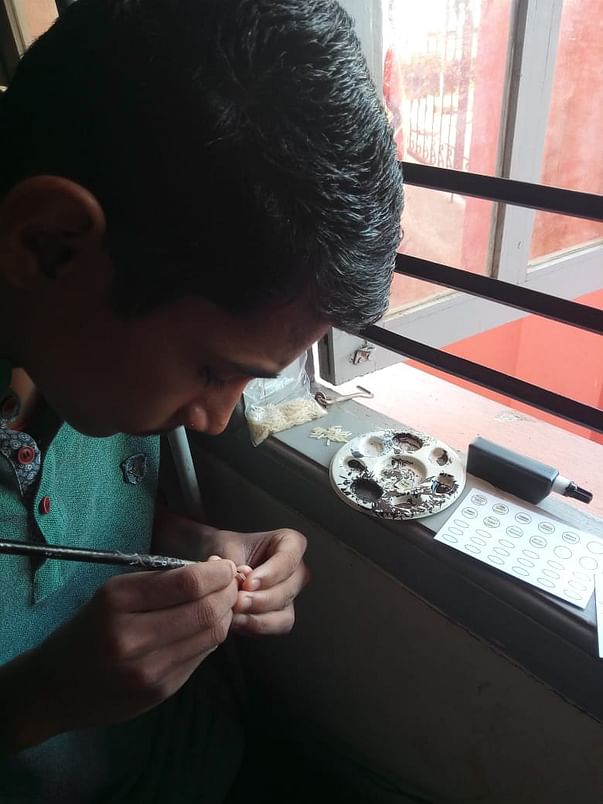 Sample Pictographs
Micro artist writing
on rice grain
I am starting this project with Ricegrain Venkatesh to create a Microart PICTOGRAPH memorabilia for the year 2020. The year which made mankind to unite for humanity and made miserable due to CORONA (COVID-19). Living healthy itself is a great achievement in this year! Hope you agree with it.
Therefore we want to create a frame with 2020 - 20,020 ricegrains inscribed /written with the names of living persons on RICEGRAINs by our team
(The team headed by Ricegrain Venkatesh, an internationally acclaimed microartist)
. Whoever donates to this project will get their names inscribed on Ricegrains and it will be mounted to the frame as a PICTOGRAPH. Once the pictograph is complete, it will be chemically treated, laminated and framed for long-term preservation. It will be installed in a museum or gallery or in a tourist center for public view as a PERMANENT DISPLAY. May become a popular SELFIE spot for visitors in future. Its first of its kind in the world in this CONCEPT.
Purpose
As a creative PROJECT, the donors money will be used for the better living of micro artists & their associates like skilled wood carving, mounting & pasting artisans of Karnataka (Chikmagalur, Mysore & Channapatna region) who have lost their earnings due to COVID-19 and are sustaining with a BLIND FUTURE.
As a reward, each donor's name will become the part of the FRAME and will get an e-certificate. A donor who donates INR 500 or more, will also get the Micro Art kit (only by post). With courtesy, you can donate any sum of amount.
We say thanks to you and count ONE NAME PER GRAIN FOR EVERY INR 200 you will donate. It means you can add up any number of names along with yours, your family members, friends, PETS .....etc.
This FRAME is going to be a historic artifact, so entering your name & your family members' names will be a worth decision. All the donors will get an e-certificate after the completion of the project along with the intimation of where it is installed or displayed.
Donors, please ensure to send your first name after payment either through whatsapp on 9844036045 or email at rg.microart@gmail.com.
Also requested, to kindly forward or spread this message in your network.

The FRAME 2020 is ELIGIBLE for WORLD RECORD.
For more details you may contact:
Beneficiary - VENKATESH S N (RICEGRAIN)
Email - venkat@frame2020.com