Amrita Devi Foundation (www.amritadevifoundation.org) is an NGO registered under the Indian Trust Act 1882, established in 2019, dedicated to the economic, social, and financial development of poor but hardworking and determined women of Uttarakhand. Amrita Devi Foundation is in existence with an aim to build self-sustained Uttarakhand by focusing on the SKILL DEVELOPMENT of WOMEN and providing them EMPLOYMENT opportunities through our wing called Amrita Devi Women's Skill Development Institute.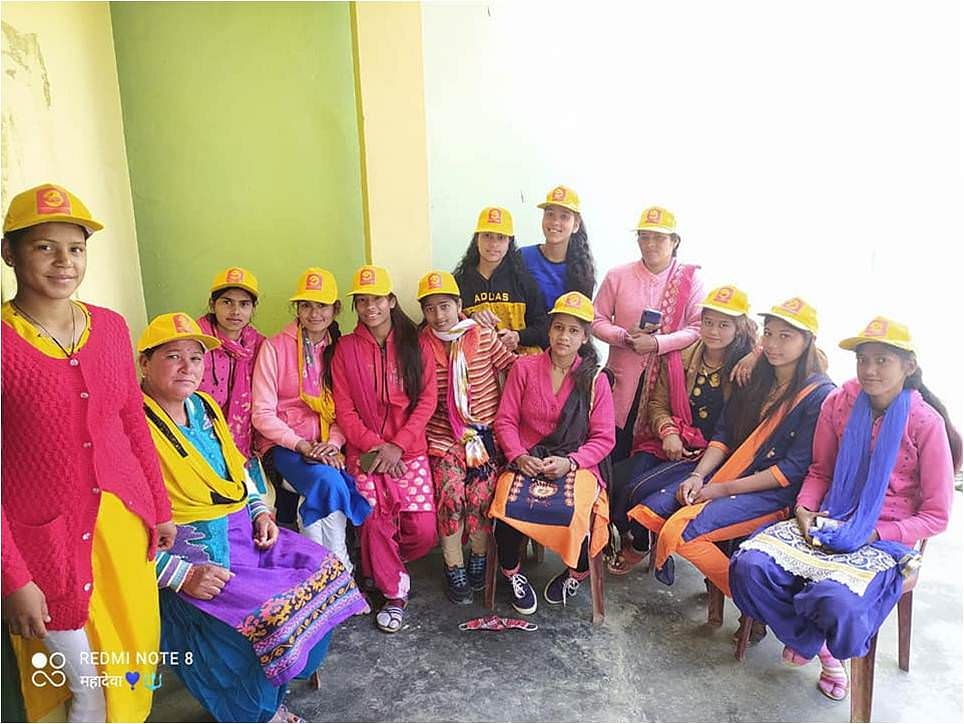 We believe that when we teach a woman, we educate a whole family and bring growth.
Amrita Devi Women's Skill Development Institute has been established for this purpose. In a short span of time, we have been able to start Four such institutes in remote rural areas of District Almora, where women from rural areas are being trained in employment-oriented related courses such as Computer Operator, Digital Marketing, and Tailoring to make them self-reliant. This way they will be able to stay in their own village and at the same time, meet the financial needs of their family.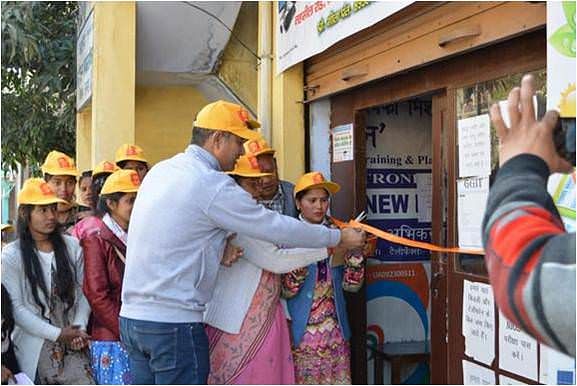 Amrita Devi Foundation was started by a few vigilant, educated youth of Uttarakhand who pledged to do something towards the society. During their childhood, they have seen the difficult life of the remotely deprived rural families of Uttarakhand.
Even today, there is a lack of basic necessities like education, health etc. No one could have known the conditions of these poor families, better than these youngsters.
In such a situation, these youths decided to do something for the economic up-lift of the poor and deprived families living in rural areas. A beginning was made through its limited resources and some generous donation by big heart people. The initiative got support from many selfless activists and volunteers and the family of Amrita Devi Foundation started growing.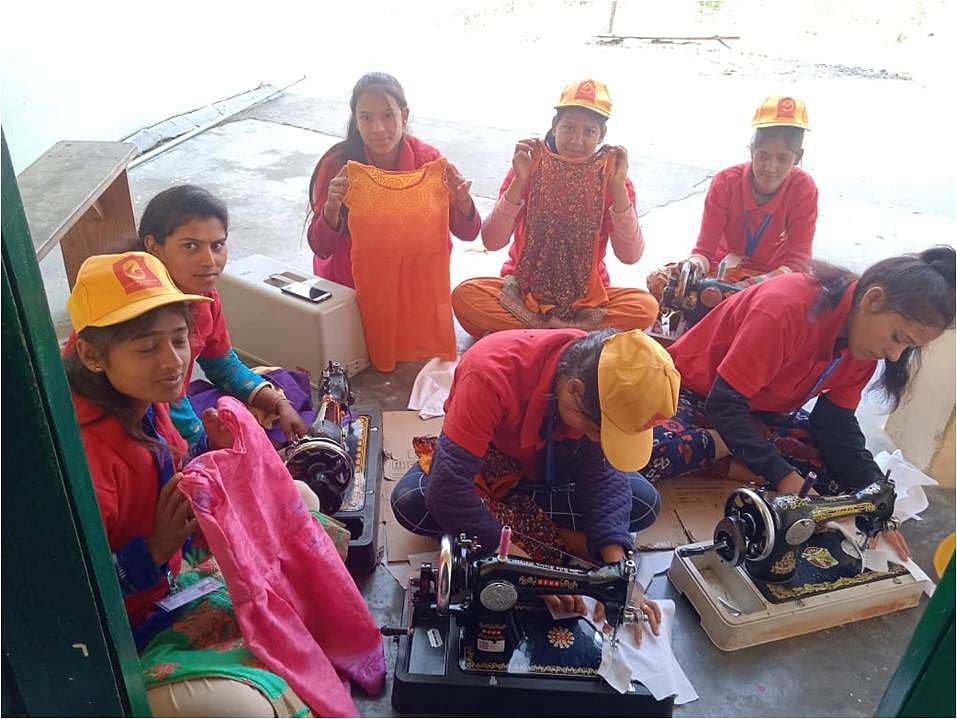 Now, Amrita Devi Women's Institute which is a wing of Amrita Devi Foundation has started spreading very fast in the rural areas of Uttarakhand.
2. How org is helping as relief work: Amrita Devi Women's Skill Development Institute proved to be a milestone in taking our work forward. Today, we have been able to set up FOUR institutions in the rural areas of district Almora and run them smoothly. In these Institutions, women are being provided free training on employment-oriented courses in Computers, Digital Marketing and Tailoring.
Currently, 60 women are getting training in these institutes.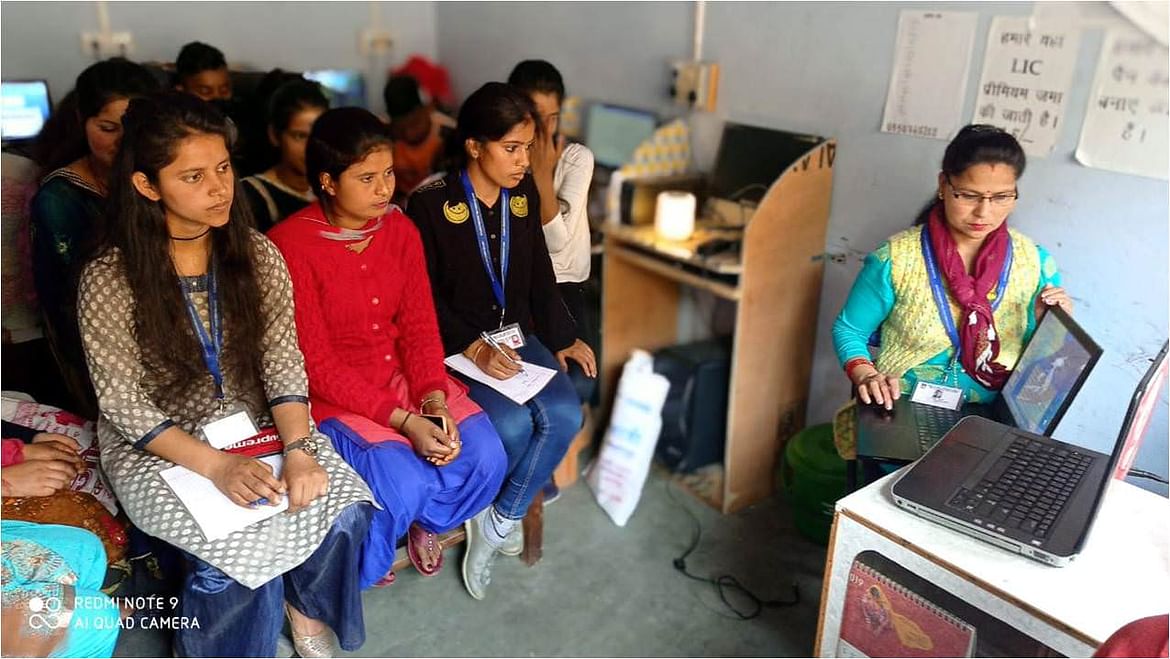 Bhikiyasen, District Almora - Course-Computer Operator and Digital Marketing
Village Ghughuti, District Almora - Course- Tailoring
Village Parthola, District Almora - Course- Tailoring
Village Harda, District Almora - Course- Tailoring
Utilization of funds:
Our goal in the year 2021-22 is to set up many more Skill Development Centers in other rural areas of Almora District where we want to train the following employable skills to 250 Women / Girls
a. Computer Operator,
b. Digital Marketing
c. Tailoring
To Train one girl/woman costs INR 5,100. Which will be spent on Trainer, Material, Infrastructure, Examinations, Certificates, etc.
Also, we are providing a free Personality Development classes to these students once a week.