My Village my Pond - हमर गांव हमर तालाब
Motivational Videos:-👇
About The Campaigns
Hello friends,
my name is Amiya Biswas. I am permanently from West Bengal. Chhattisgarh is my birthplace. As you all know that I have made a campaign. Through this campaign, Mera Gaon Mera Talab has resolved to clean the village ponds and repair the stairs. That is why I want to make this plan successful by collecting donations. Let's join this scheme and clean the dirt of the ponds.Mulmula village is located in Janjgir Champa district. State Chhattisgarh.
हैल्लो दोस्तों, मेरा नाम अमिया विश्वास है। मैं स्थायी रूप से पश्चिम बंगाल से हूं। छत्तीसगढ़ मेरा जन्म स्थान है। जैसा की आप सभी जानते है की मै एक कैंपेन बनाया हूं। मेरा गांव मेरा तालाब इस कैंपेन के माध्यम से गाव के तालाबों की साफ सफाई , एवम् सीढ़ियों की मरम्मत कार्य करने का संकल्प लिया है।इसीलिए मै चंदा इकठ्ठा कर इस योजना को सफल बनाना चाहता हूं। आईए इस योजना से जुड़कर तालाबों की गंदगी को साफ करे।
Introduction:- Mulmula
Block / Tehsil → Pamgarh
District → Janjgir Champa
State → Chhattisgarh
Estimation costs:-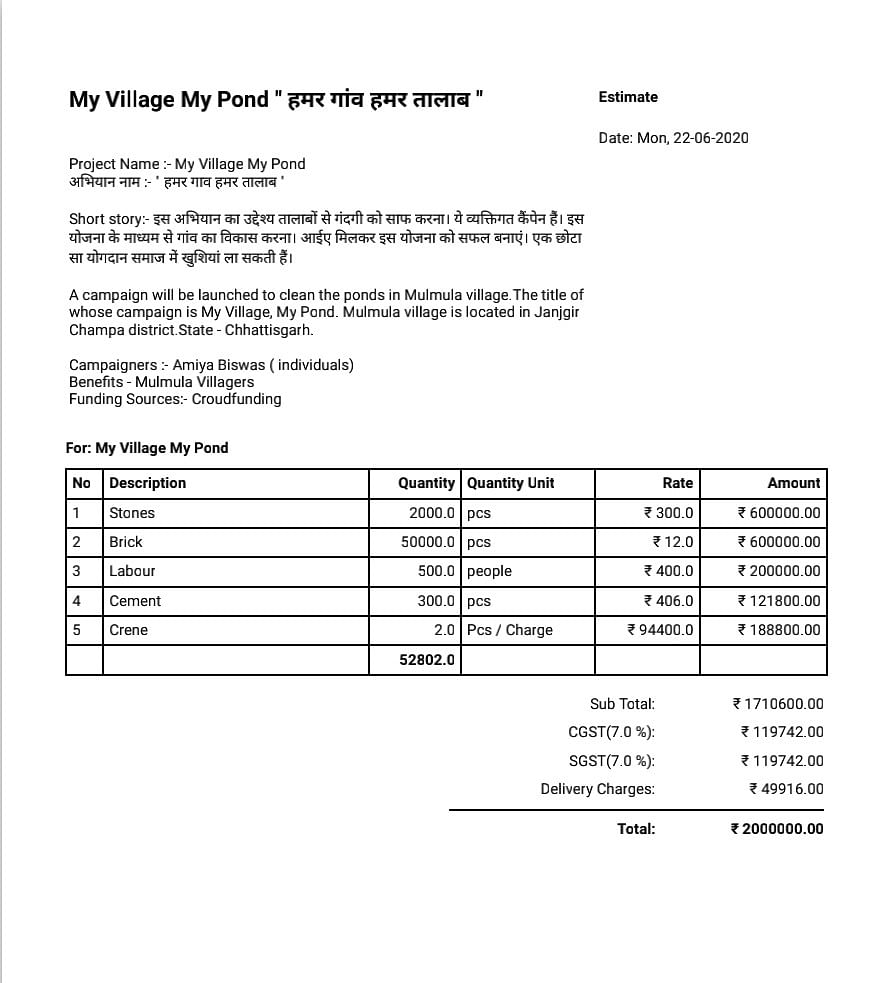 About Mulmula
According to Census 2011 information the location code or village code of Mulmula village is 437034. Mulmula village is located in Pamgarh Tehsil of Janjgir Champa district in Chhattisgarh, India. It is situated 10km away from sub-district headquarter Pamgarh and 35km away from district headquarter Janjgir. As per 2009 stats, Mulmula village is also a gram panchayat.
Location Photo:-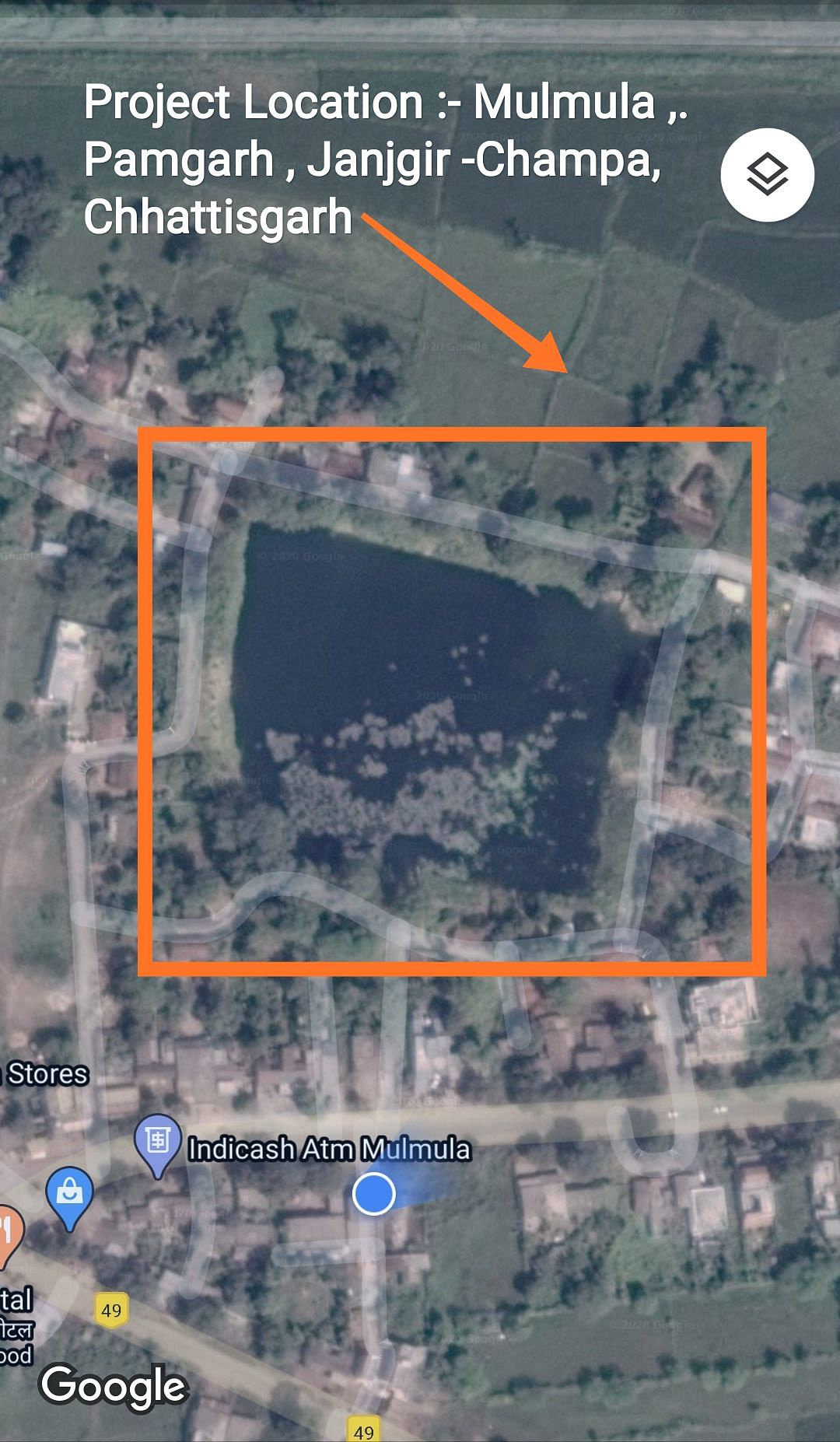 The total geographical area of village is 1049.79 hectares. Mulmula has a total population of 3,663 peoples. There are about 827 houses in Mulmula village. As per 2019 stats, Mulmula villages comes under Pamgarh assembly & Janjgir Champa parliamentary constituency. Akaltara is nearest town to Mulmula which is approximately 16km away.
जनगणना 2011 की जानकारी के अनुसार मुल्मुला गाँव का स्थान कोड या गाँव कोड 437034 है। मुलमुला गाँव भारत के छत्तीसगढ़ में जांजगीर चाम्पा जिले के पामगढ़ तहसील में स्थित है। यह उप-जिला मुख्यालय पामगढ़ से 10 किमी और जिला मुख्यालय जांजगीर से 35 किमी दूर स्थित है। 2009 के आंकड़ों के अनुसार, मुलमुला गाँव एक ग्राम पंचायत भी है।
गाँव का कुल भौगोलिक क्षेत्रफल 1049.79 हेक्टेयर है। मुलमुला की कुल आबादी 3,663 है। मुलमुला गाँव में लगभग 827 घर हैं। 2019 के आंकड़ों के अनुसार, मुल्मुला गाँव पामगढ़ विधानसभा और जांजगीर चांपा संसदीय क्षेत्र के अंतर्गत आता है। अकलतरा, मुलमुला का निकटतम शहर है जो लगभग 16 किमी दूर है।
Photo:-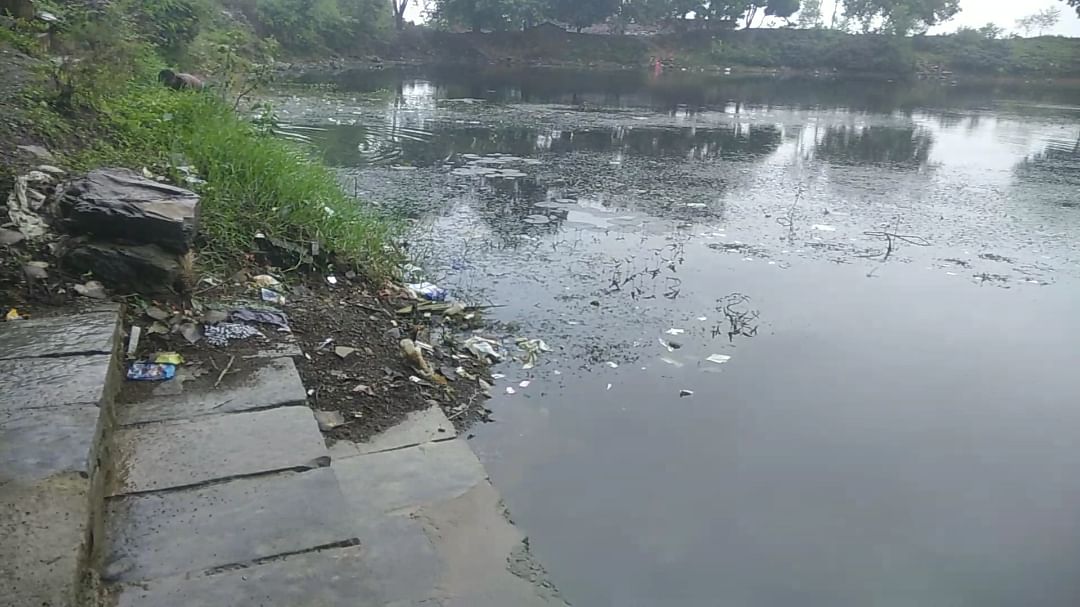 Population of Mulmula
Total Population :- 3663
Male Population :- 1827
Female Population :- 1836
Connectivity Type:- Public Bus Service
Nearby Villages of Mulmula
Chandipara , Rojhandih , Jhilmili , Bhainso , Semariya, Tavandih , Konar, Nandeli , Masturidih Kosa
Mulmula - Village Overview
Gram Panchayat : Mulmula
Block / Tehsil : Pamgarh
District : Janjgir Champa
State : Chhattisgarh
Pincode : 495663
Area : 1049.79 hectares
Population : 3,663
Households : 827
Assembly Constituency : Pamgarh
Parliament Constituency : Janjgir Champa
Nearest Town : Akaltara (16 km)
Thanks you Support my campaign. Please support and share social media platforms...FB , You'tube, Wattsapp, Twitter...etc