Please Support Me In Pursuing Higher Education at the Institute of Education - University College London
"Life is not easy for any of us. But what of that? We must have perseverance and above all confidence in ourselves. We must believe that we are gifted for something and that this thing, at whatever cost, must be attained."
- Mary Curie

I was 8 years old when I was first abused sexually by one of my cousins, I was 11 when it happened again, by the time I was 14 I had already lost the count. I was always told by my mother to "ignore". We used to find escapes so that our family's image is not harmed. For the next several years I had severe nightmares related to these events. Eventually I also started fearing all my male cousins!

My school had the custom of shaming fee defaulters first in front of the classroom and later in front of the entire school at the assembly which was brutally embarrassing. But this is something that I and my siblings had grown used to. It was in 2007, when my grandpa died, my father had his head shaved (customary in many Hindu families) and we were going through a grave financial crisis to save our home from being auctioned by the bank. It was less than 10 days after my grandpa's death and I vividly remember my father sitting inside the principal's office in my school and literally begging her to waive the fees, but in vain. Eventually, when I was 13, my parents had to sell our childhood house and we were homeless for the next 6 months. I subsequently moved on to study in a government school to save costs on my education.

In 2016, I qualified the cut off for Miranda House and Lady Shri Ram College , University of Delhi for my undergraduate studies, but my family's financial circumstances did not allow me afford education in a metropolitan city like New Delhi.

These challenges and the allied conflicts that we experienced had tremendous impact on our behavior patterns, on our outlook towards the society and on how we estimated our self worth. It was the volunteering experiences in college that finally made me realize that this scenario is much worse for many students in India and across the world.

For me the turning point was my National Service Scheme 7 day camp in 2017 where I had severe traumatic experiences when I met people from the Musahar community in Bacchhao, (a village on the outskirts of Varanasi) and felt their pain. I saw a 13-14 years old girl, cooking food, holding a baby in her hand while pregnant with another. There was a 6 year old malnutritioned child with under-developed legs and lower body. The site was an array of shattering hopes, perennial poverty, chronic malnutrition, and obscure livelihoods. This pivotal moment in my life, instilled in me a sense of obligation to drive monumental change in the lives of these people.
"Education is not a way to escape poverty – It is a way of fighting it." Julius Nyerere, former President of the United Republic of Tanzania.

I believe that a comprehensive educational setup is the most powerful weapon to fight poverty. As an aspiring social entrepreneur with a strong background in political science and social activism, I am resolved to rebuild education through a comprehensive approach that focuses equally on social, emotional and academic development of children.

With an MA in Educational Planning, Economics and International Development from Institute of Education – University College London I aim to return to India with a strong base in behavioral economics, educational policy making and developmental planning.
Utilizing the knowledge and skill-set thus gained I aim to set up my own not for profit organization with the primary objective to develop emotional quotient of children by aiding schools through technology based learning and innovative programmes designed to instill sensitivity.

Starting from Chandauli, my hometown and one of the most backward districts of India, I aim to develop a model of education that focuses on social inclusion, awareness and sensitivity through emotional learning programmes.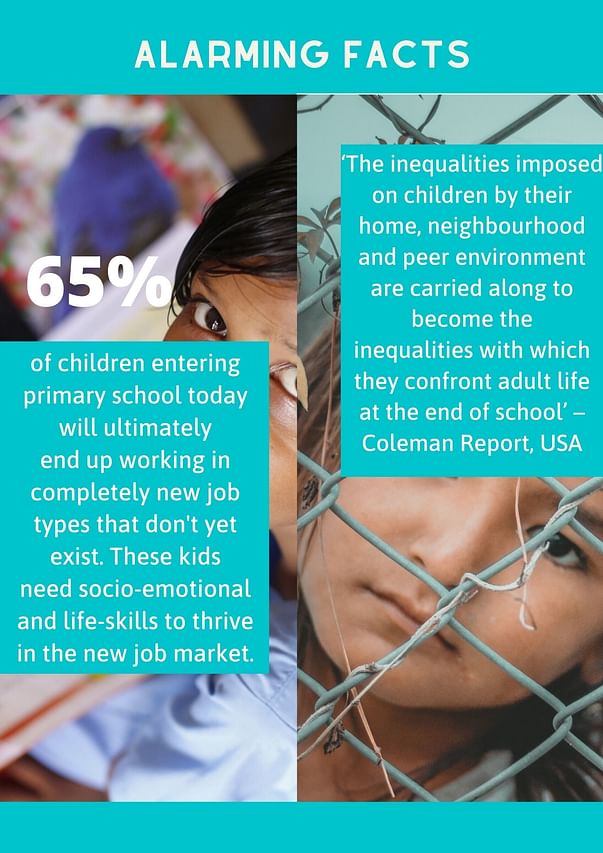 10 years from now, India might be more developed economically, but the vision I dream is of a country whose citizens are healthy, successful, sensitive and socially responsible.
Current Financial Scenario –
My family's limited income is based out of a small village enterprise that has been
manufacturing ayurvedic pharmaceuticals for past two decades
. This humble background has helped me nurture the habit of saving and living life with most minimal necessities. This will not just help me in cutting cost during my postgraduate studies but will also be a driving factor to push my boundaries in hard work and achieve the best out of my time in UK.
I am currently working full-time with a non-governmental organization and I aim to save around 3000 GBP by August 2020 from my earnings. Out of this, I hold approximately 2000 GBP as savings at present and there are no other financial resources apart from this to support my education. I plan on working 15 hours per week alongside post-graduate studies to cover all additional living costs over and above the ones that I can afford.
With this degree, I will have the knowledge, skills, and resources to bring the best learnings from across the globe into all Indian classrooms. However, the only barriers holding me back is the cost of attending Institute of Education – University College London.
Here is an estimated breakdown of the costs
:
Nature
Amount (INR)
Tuition Fees
Rs.18,50,834.59
Living (One-Off, Air Fair)
Rs.92,035.53
Living
(Accommodation & Logistics)
Rs.13,97,467.55

TOTAL

Rs. 33,40,337.68



Savings – INR – 3,00,000
This leaves me with a total deficit of
INR 30, 40,337
. I'm INR 30, 40,337 away from making my dream come true.
Last year I got admitted into the London School of Economics and Political Science
and had to turn down the offer due to lack of funds.
I was almost going to turn down my offer this year as well, but I reminded myself that the only thing worse than a missed opportunity is not knowing.
I have until September 1st 2020 to prove that world class education is not out of my reach.On several occasions in life, I have sacrificed opportunities of greater educational excellence in the wake of adverse financial implications that were accompanied with them.
But today, as a self-made individual I believe in the power of education to bring in long-term positive transformation in the society.
Your donation will empower my belief in changing people's lives through proper education of children. It will open the door to not just my personal development but also to the holistic development of a large number of children who's lives I aim to impact through innovative educational interventions, through a re-imagined educational setup.
This is a dream that I'm fighting for by doing everything I can while using all the resources at my disposal. Any and all support from you would be greatly beneficial and appreciated.
Thank you so much for your kindness and support!
Heartfelt regards,
Amisha Pathak
P.S. All contributors will receive periodic updates on the progress of my education at IOE, and of my subsequent contributions to the education sector.