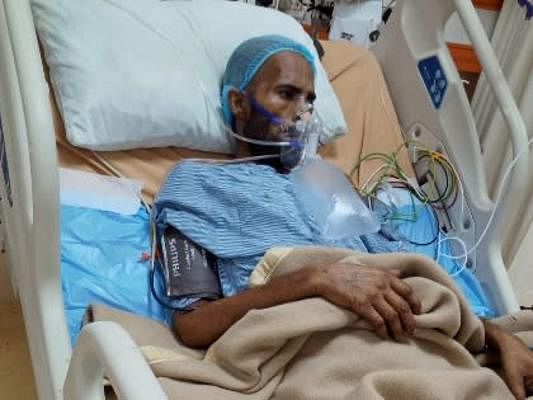 My name is Narender Kumar and I am here to raise funds for my uncle
Amarsingh
who is 43 years old. Amar Singh lives in Saharanpur, Uttar Pradesh with his children & spouse. Amar Singh is suffering from
Stomach intestine damage
problem for a few months. we've spent about Rs. 2,50,000 in Swastic hospital Saharanpur UPand MMU Mullana Hospital.Here two big opration carrried without a fruitfull result and condition became very serious.
So currently he is admitted in AIIMS
Hospital , Uttrakhand.

we've arranged amounts from savings & loans. In the next few days, we need Rs.10,00,000 more for Further treatment. Please come forward to support this cause. Any contribution will be of immense help. Do contribute and share this campaign link with your friends and family.
Thanks to all suporters but i m very sorry we have lose our uncle ......
Now requestd to every one to pray to God for getting a peace in this universe where that is exist....
Thanks....