The Coronavirus (COVID-19)
pandemic marks an unexpected time in modern history that will demand the best of humanity to overcome. The new coronavirus pandemic has taken thousands of lives and spread to nearly every country in the world. The coronavirus outbreak is an emerging global health crisis and it is important to fight against it before it's too late. Therefore, India's PM Narendra Modi announced lockdown to
fight against Coronavirus across the country.
This outbreak endangers everyone's way of life, but above all it is exhausting for people who are already vulnerable,
including those with pre-existing medical conditions, older people, people who don't even have a place to live, refugees and migrants, wage workers, vegetables & fruits hawkers, widows and many more.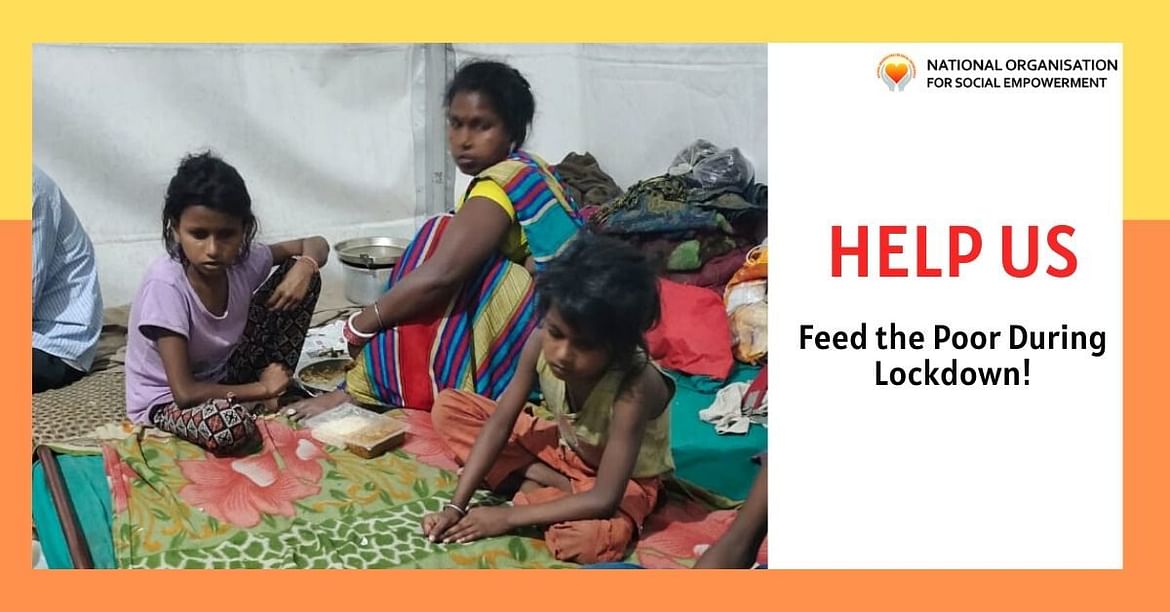 AMANDEEP SINGH
is the founding trustee, a computer science graduate. He has over 15 years of work experience in various firms in corporate sector abroad and in India. He is known for his unlimited energy and untiring efforts to see the culmination of any task undertaken, he is popularly known as a Go-Getter. After a successful career, he decided to spend the rest of his life for the betterment of the society and the country due to some personal situations. He founded National Organisation For Social Empowerment.
He is a leader, team player, committed and passionate about the cause of the Children in Need and Persons with Special Abilities. At an early age, he was eye witness to the hardships faced by the poor and weaker sections of the community. He understands the need for extra efforts by the society for the upliftment of the downtrodden.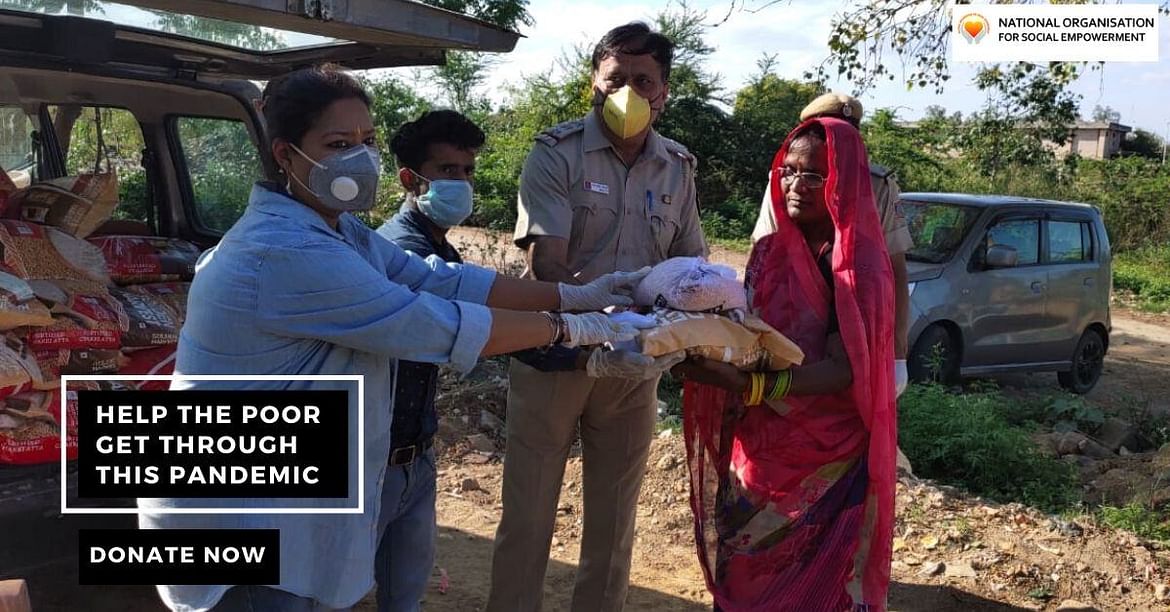 Since the very first day of the lockdown National Organisation For Social Empowerment started Food Distribution and Ration Distribution Drives in Delhi to help the poor people who are worst affected due to the lockdown. Till now, National NGO has fed around 1 lakh people in different areas of Delhi like Tughlakabad, Badarpur, Ashray Ghar, Shrinivas puri and many more. National NGO provided meals and ration to the poor and vulnerable people, most of these meals were provided to helpless migrant labourers and the poor who have been hit the worst owing to loss of income during the lockdown.
To support our neighbourhood and community in New Delhi during lockdown, we have increased capacity at the National NGO Kitchen. Our National NGO Kitchen has a team of well-trained in-house cooks who follow standard operating procedures to retain hygiene and quality parameters. We have also started distributing nutritional and energy packed foods such as delmonte nuts, flour, snacks, skittles candies, etc.
National Organisation For Social Empowerment is also raising funds for different COVID19 programmes like Donation for food parcels for daily wage earners, Hygiene kits for those in high risk areas, Ration.
Currently, Aman's organization is distributing around 1000 packages per day
to the vulnerable people across Delhi and the demand is increasing as poor people are left with no food. The cost of 1 package is Rs.1200 that includes 1 week's ration. Therefore, Aman is looking to raise Rs.10 lakh (Ten Lakh Rupees), so that he can spent that money to buy more ration (rice, pulses, flour, salt, cooking oil and sugar) and other essentials (like milk packets, medicines, drawing notebook and colors for kids, etc.) for the worst affected people due to this outbreak.
The most significant element of human life is to show sympathy and help others as we can. Your donation to Aman will support immediate relief and recovery in vulnerable communities and will help them to cope-up with the outbreak of the Coronavirus.