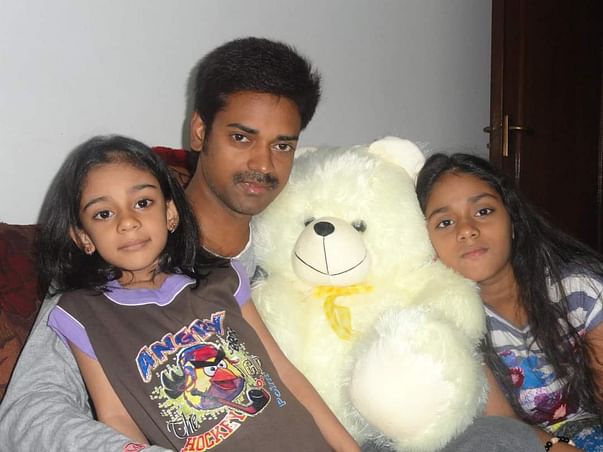 Altaf Sheriff, aged 46 is a sole breadwinner of his small family of 2 young daughters and a man of strong values. He was infected with Covid 19 in the beginning of May 2021, fought it hard just to now battle a severe case of Mucormycosis ( Black Fungus). His initial treatment was at Government ESI hospital, Chennai. Due to the lack of necessary treatment there, the doctors advised him to be immediately moved to a private facility. He was admitted at Apollo Proton Center, Chennai under the care of Dr. Venakata Karthikeyan - ENT Specialist and Dr. Srinivasan (Neurosurgery). His condition is normal but requires immediate several doses of life saving anti-fungal Drug. The cost of the treatment has crossed to be at least Rs.50,00,000(Bills attached for reference).
The family has spent everything possible for his Covid 19 treatment and for his current Mucormycosis expenses. I humbly request you to donate for this cause and save his life. His family needs your donation and prayers. Kindly share this post to any source who might be able to contribute.
This courageous man has never given up on life and now we need your help to ensure that he goes to his normal days …and this time for good
We thank you from the bottom of our hearts.
Each contribution is very important for us! Please help me raise the required amount and share this information with your friends and family to save a life. Ayisha & Shaina will be very grateful for your help and wishes.