With all your prayers and wishes Altaf has started responding well to the ongoing treatment. He has been closely administered with Liposomal Amphotericin B - Anti-fungal medicine which the doctors have stated as the only possible treatment as of now. It's extremely difficult for me to reach out for help, more so financially. But right now, I've mustered all my strength to ask all of you to contribute however little you can to help Altaf fight this and rise again.
I believe kindness and compassion have the power to heal and I'm counting on your kindness and generosity to help Altaf heal and get back to living his life normally with his family.
Thank You.
June 19th 2021:
Altaf is under medication of Liposomal Ampho B and other Antibiotics. The Indian brand of Liposomal Ampho B is still in huge demand and the hospital is also running low on their stock pills. Medicine charges are of high concern which has made the estimation to change time to time. Request ALL to share the campaign to your friends and family to fetch more supporters. Thank you all for your time and contribution during the need of hour.
June 16th 2021:
Save a father, a husband, a son. Save this family.
We are very grateful to everyone who contributed generously - No amount is less right now,every penny matters. Sometimes a small bit can make a huge difference in someone's life. We request you to come forward and donate any amount you can for the treatment. If you can share our fundraising link with your family and friends it will represent us to the world. Last but not the least please pray for his healing and recovery. Prayers are magic that works in ways we dont understand. Thank you.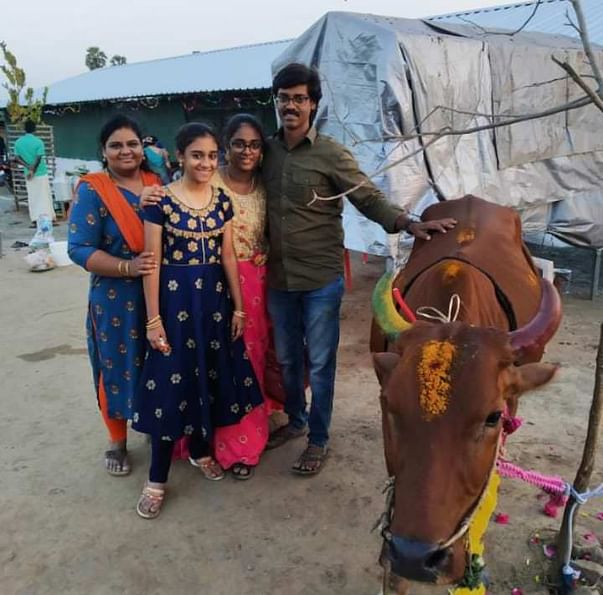 Save a father, a husband, a son. Save this family
June 15th 2021:
Altaf is doing a lot better than before. thanks to all your contributions. Since the infection of fungal is very extensive and the complexity of the case, the medical treatment will be going for few more weeks and the estimation is getting high. The family needs your help to raise the fund as much as possible. We urge all of you to be generous once again and donate. Thank you.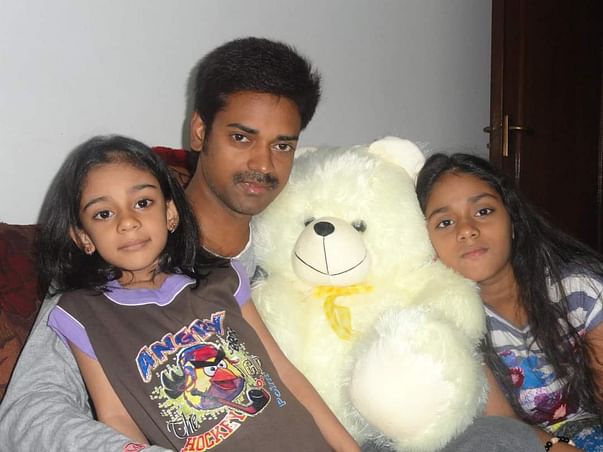 Altaf Sheriff, aged 46 is a sole breadwinner of his small family of 2 young daughters and a man of strong values. He was infected with Covid 19 in the beginning of May 2021, fought it hard just to now battle a severe case of Mucormycosis ( Black Fungus). His initial treatment was at Government ESI hospital, Chennai. Due to the lack of necessary treatment there, the doctors advised him to be immediately moved to a private facility. He is now admitted at Apollo Proton Center, Chennai under the care of Dr. Venakata Karthikeyan - ENT Specialist and Dr. Srinivasan (Neurosurgery). His condition is now critical and requires immediate several doses of life saving anti-fungal injection Liposomal Amphotericin B. The estimated cost of the treatment is expected to be at least Rs.40,00,000(Bills attached for reference).
The family has spent everything possible for his Covid 19 treatment and for his current Mucormycosis expenses. I humbly request you to donate for this cause and save his life. His family needs your donation and prayers. Kindly share this post to any source who might be able to contribute.
For any questions, please feel free to contact Arif Ameenuddin at 8433944454, the Nephew of the patient for whom the fundraiser is organised.
As the only working parent for his two daughters, he has no choice but to fight this and get back to his life. This courageous man has never given up on life and now we need your help to ensure that he beats this mucormycosis …and this time for good!
We thank you from the bottom of our hearts.
Each contribution is very important for us! Please help me raise the required amount and share this information with your friends and family to save a life. Ayisha & Shaina will be very grateful for your help and wishes.