Chulbuli was born as a stray in Gurgaon. Some of her siblings died in road accidents, one got adopted and one was poisoned. As a pup, she was run over by a reckless driver but thankfully did not suffer any major injury. While she was recovering, she caught distemper which made things even worse for her. She used to cry and howl in pain. After about three weeks of treatment and regular medication, she recovered but distemper left her paralyzed and impacted her neuro abilities. She could not walk now. She was again bitten by a stray over food which damaged her spine further. The vet told us that there is a gap in her spinal cord. Her treatment started again. She was put on steroids. Regular massages were give, bowen therapy was given and she was made to walk with the help of a body harness. It took almost one and a half month of hard work to make Chulbuli walk again but all the effort was worth it. We made several appeals for her adoption and foster but did not find any home. She was living happily now, walking on her 4 legs but this was not the end. Someone tried burning her alive. She suffered major 3rd degree burns as per the vet. Her paws, stomach and lower jaw was burnt. She could barely get up. Her treatment started again but this time we were sure that we would not be leaving her on streets to suffer more. She deserves a decent and good life. We shifted her to paid foster care as we failed to find a foster nearby. It took almost a month for the tissue to built and Chulbuli to be able to stand on her legs. Chulbuli has a home in US, a loving Mon Sara waiting to get her to her place and a rehoming rescue partner to find her the prefect home. We need help in covering her expenses from Delhi to US. She will fly as soon as we are able to raise the money. Petfly (Dr. Premlata Chaudhary) has given a rough estimate of 2.5 lacs for Chulbuli to reach her forever home. We are raising 3 lacs to cover her boarding bills (800 per day), vet bills and other requirements till the time she flies.
For latest updates on Chulbuli, please visit out instagram handle: evergreen_breed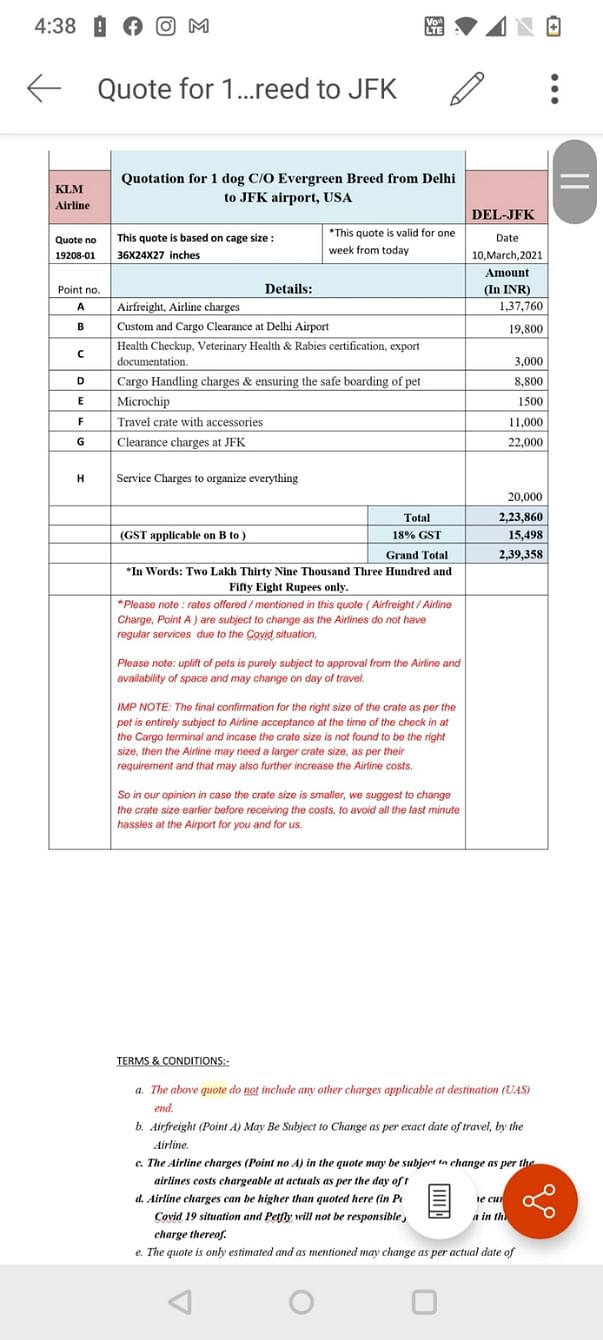 BILLS FOR EVERY EXPENSE WILL BE SHARED AND AND WHEN WE GET THEM.
CHULBULI HAS THIS ONE CHANCE TO EXPERIENCE LOVE AND CARE FOR THE REST OF HER LIFE DESPITE HER DISABILITIES.
PLEASE HELP AND CONTRIBUTE. SHARE AMONGST YOUR FRIENDS, FAMILY AND RELATIVES.
DOG BLESS.🐾