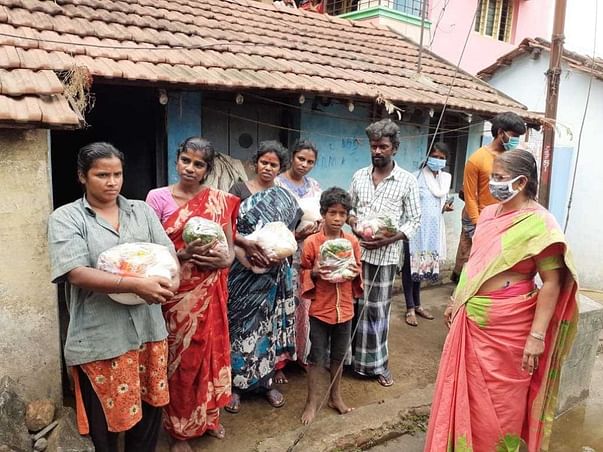 Hello to everyone.
Hi am Akash Mishra from Delhi NCR. i am here to raise fund for the poor of Gaziabad.
We all are pretty much aware about the present condition of the world as caused by COVID-19. The people of this earth are extremely scared and are always concerned about how they can maintain safety in this situation. The government though is taking several initiatives for our people but at the same stage it is our duty that we keep ourselves safe and at home. We need to procure proper face mask, conduct regular cleaning, adopt health related precautions. It's not the right time to criticize and blame each other, we need to support each other and maintain all necessary things. At this time people are facing lots of problems, we also live in a country where many poor people are suffering from food scarcity and unavailability of many basis items which they need for sustaining daily activities. It's shameful for us that we cant support those particular sections of people who look up to us. They do not have much resources to buy what they need. Hence, we decided to fulfill their needs and for that purpose we need your help, so that we can provide them with their necessary items and restore their faith in humanity.
Hi, we providing all necessary items in Delhi NCR, Lucknow,Faridabad where they desperately for that we providing such items to poor families. The following items are-
1- Rice
2- Vegetables
3- spices
4-flour
5-fruits
6-Soups
7-Quick foods
8-All daily use kitchen items( sugar,tea, bread,etc)
9-Oil for cooking
10- Milk
11-eggs
12-Pulses
13- special foods and protein items for children's
14- Face Masks
15-Sanitizer
These items are provided but we need more funds to help and feed the poor families, to fulfill their needs so that they can live properly and stay safe. At present we spend approx 2000 to 2500 INR per family. We are feeding near about 100 families and want to help more families in this tough situation. So we need care and support of yours in this endeavor of ours.