FLY SHADES TO HER HOME IN NEW YORK
Like most puppies born in the squander corners of this city, Shades had it tough since her birth. As lockdown hit hard and fast in Noida, Shades and her family were left to fend for themselves by the side of the highway. Without nary a source of food and water, the puppies wandered in the scorching heat yearning for shade and comfort. It was by sheer luck I found them one day. But the gods ordained otherwise. One day, I came back to only one pale looking puppy sitting by herself at the side of the road. Shades was destined to be rescued.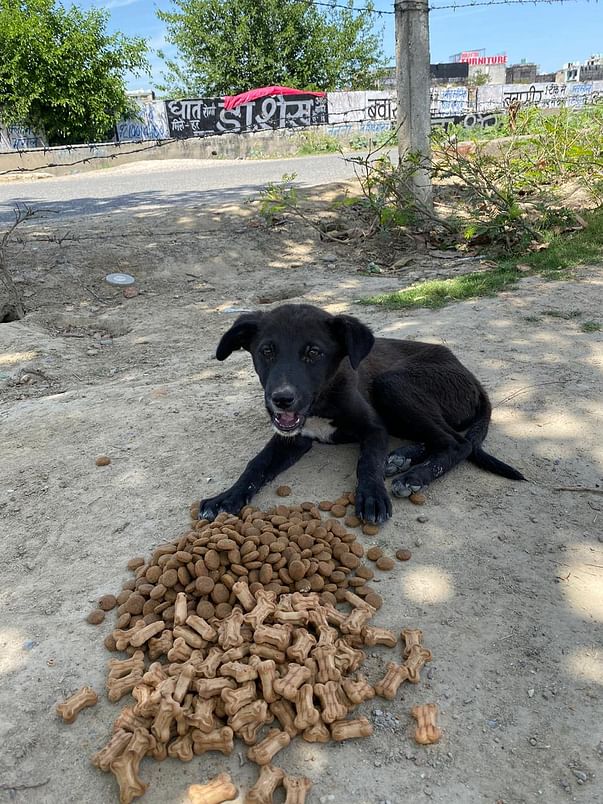 Shades was suffering from severe anemia, dehydration, fatigue and gastroenteritis at the time. It took a while for her to regain her strength. Due to severe gastroenteritis her haemoglobin fell to an alarming level. It took two weeks for her to regain her strength and feel better.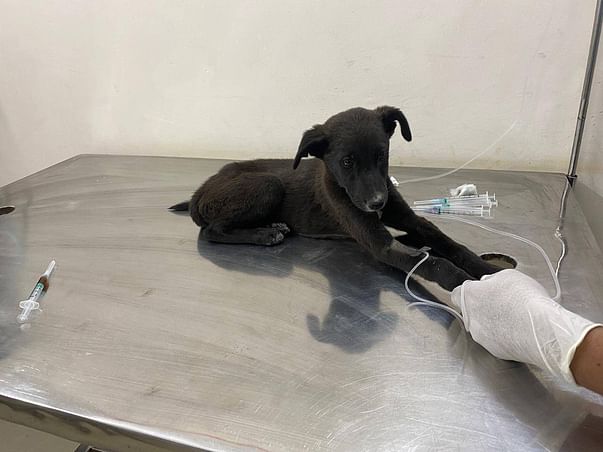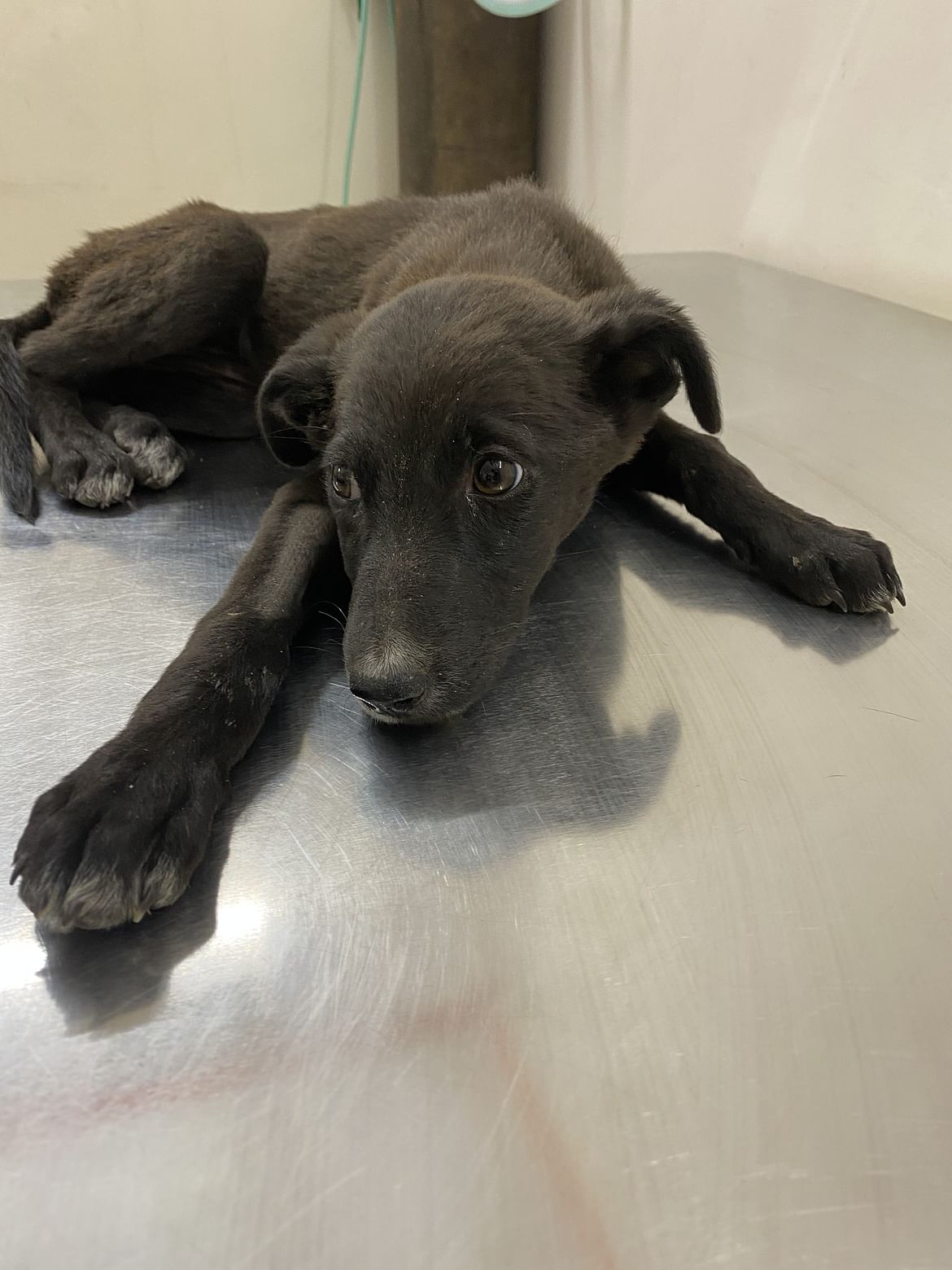 For a long time I feared for her life, wishing and hoping with all my might to help save this little girl. With bones sticking out of her small dishevelled body, she curled up nervously. She looked nothing like she does today.
Shades recovered very well, and her newfound love for life won many hearts. Unfortunately no one step up to take her home. This time it was no longer easy to break her spirits. Shades is a sweet girl, only looking for belly rubs and someone calling her a good girl most of the time. She loves to be cradled, and will sleep clinging on to you at night.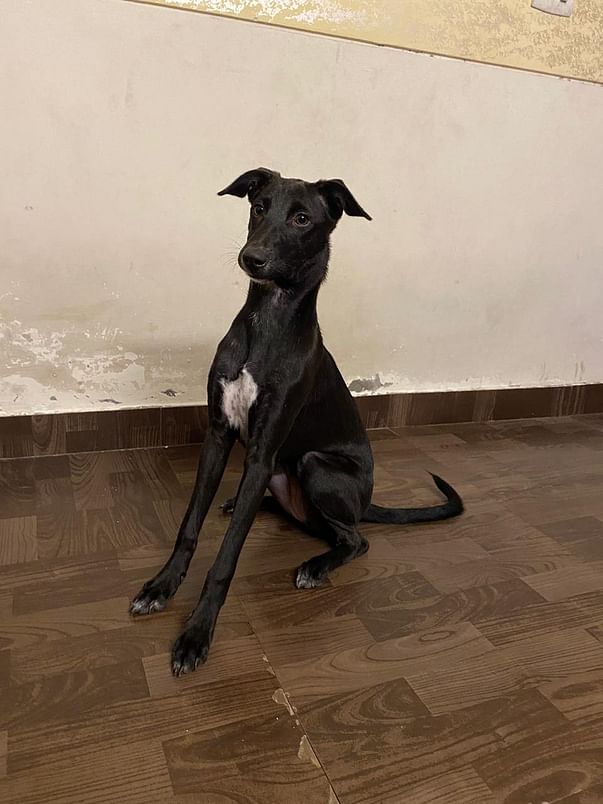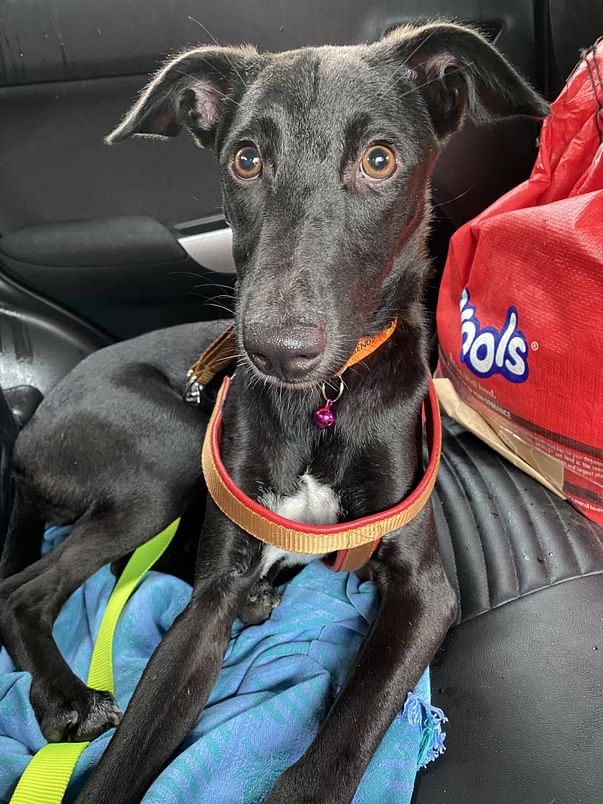 Shades has come a long way, and now her beautiful parents in New York are waiting eagerly for her to reach home. She could not fly out due to the lockdown, but flights have opened up, and she is due to fly home in two weeks. She will be very dearly missed by all of us here, but its time for her to start her life with her family.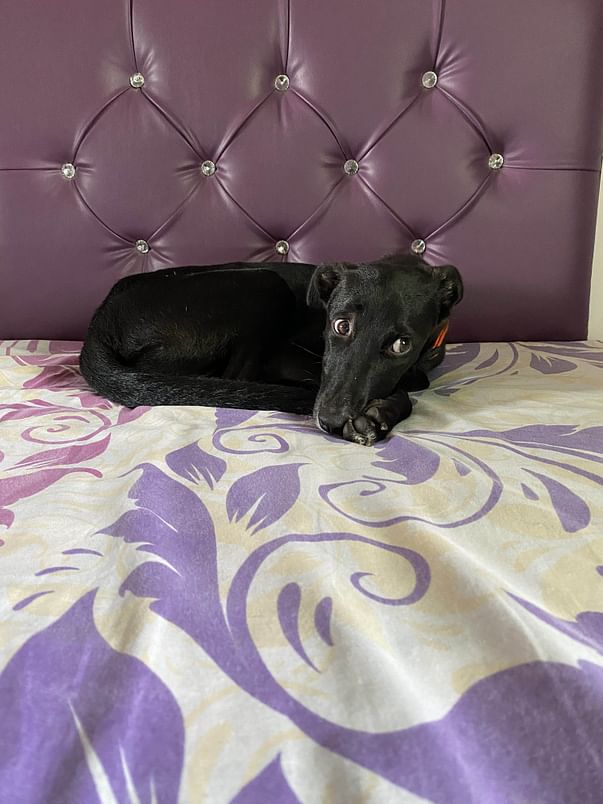 And sleep in more comfortable beds with her sister, Luna.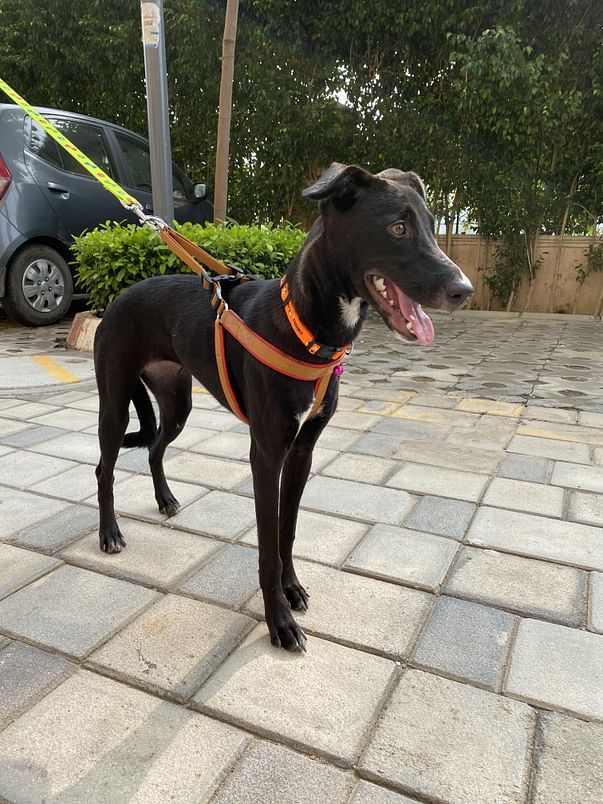 It has been 5 months since Shades has been waiting to fly to her parents in New York but it has been delayed every time owing to the pandemic and now due to the unavailability of a flight volunteer.
With the tricky COVID situation around the world, international flights stalled and borders sealed, the last few months have been extremely nerve racking for us. As a result, we now have to send her through cargo, which will cost us more than we can afford.
Over the last few months, we've covered her stay and medical expenses without asking for any financial assistance. But now we need you more than ever. Shades decided to fight through pain and harness her energy towards a good life, and it's our job to see it through!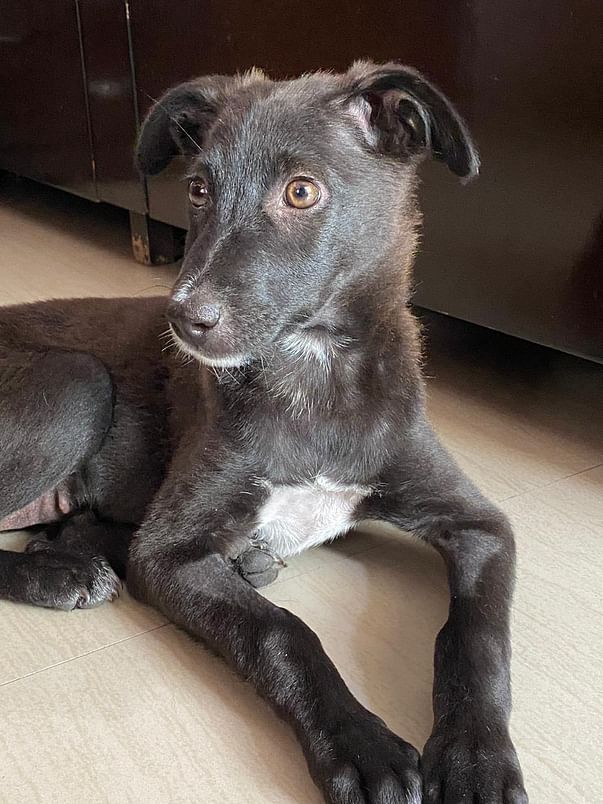 This baby girl has waited long enough to be with her family. We realise this pandemic has been tough on everyone, but Shades really needs us now. Donate whatever bit you can towards her travel. Any amount you can spare will work wonders in changing her story forever. Help her cross the seven seas, and watch this girl blossom into the most beautiful girl ever!