The plight of Indian street dogs in our country has no end. Some dogs perish without being noticed, while some suffer for the most part of their life. In a state, which turns a blind eye to the well-being of their people, animals are often neglected and deemed waste. For most people, one less dog on the road, is just one less dog.
This time it happened to be a dog under my care.
Coco has lived all 3 years of her life in peace. She's a mother to a very adorable baby boy, but at heart she's still a 6 months old puppy. One fateful night, a callous driver drove over her back leaving her writhing in pain in the middle of the road. Her legs immediately swelled up, and she fell unconscious unable to bear the weight of pain. Anyone with a mild sense of compassion could sense the excruciating pain Coco was going through, but not the person who drove over her.
She was rushed to the vet immediately.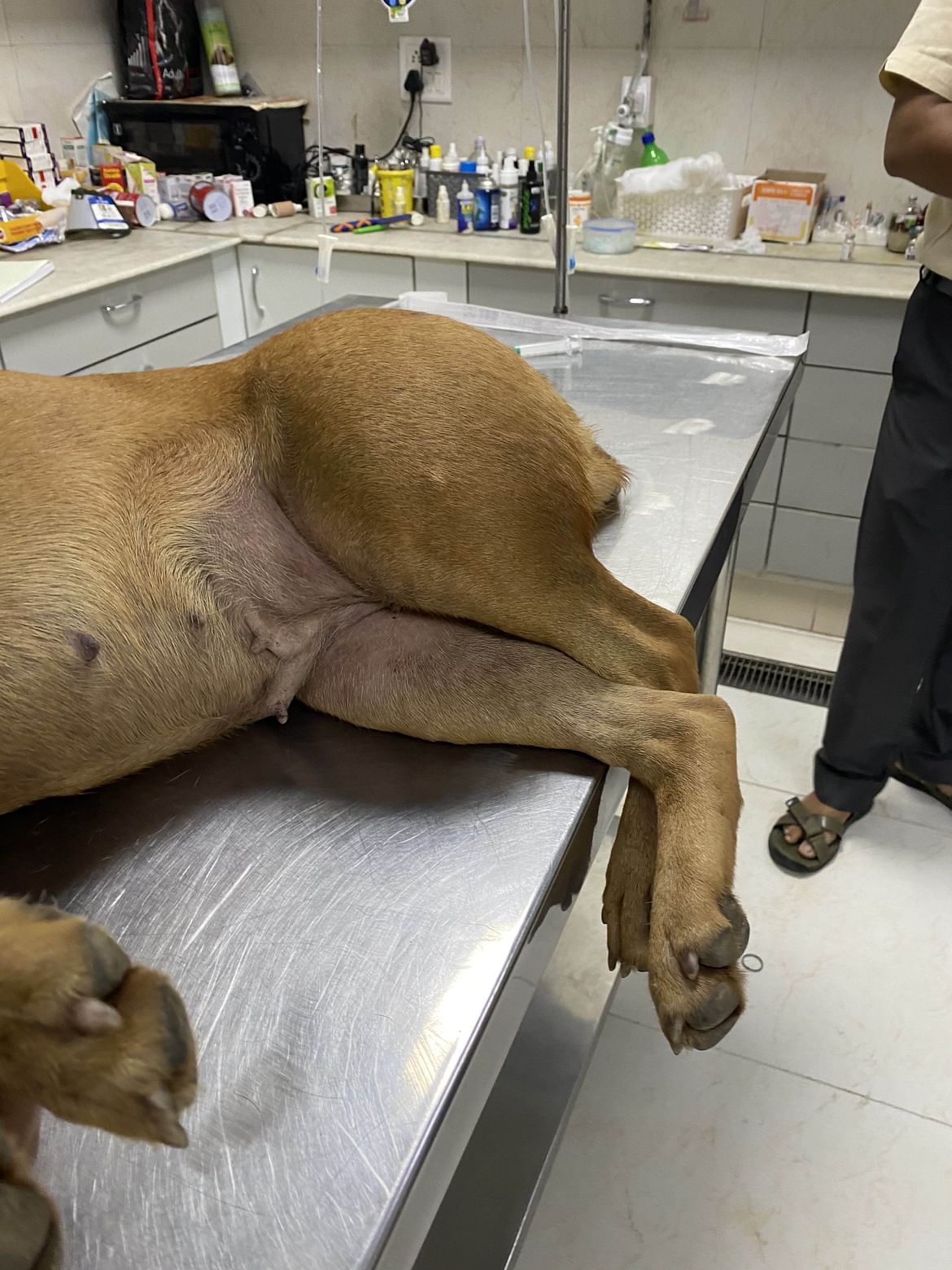 The x-ray revealed that her femur of both legs had been broken. The tissues surrounding the bone were damaged, leading to the swelling.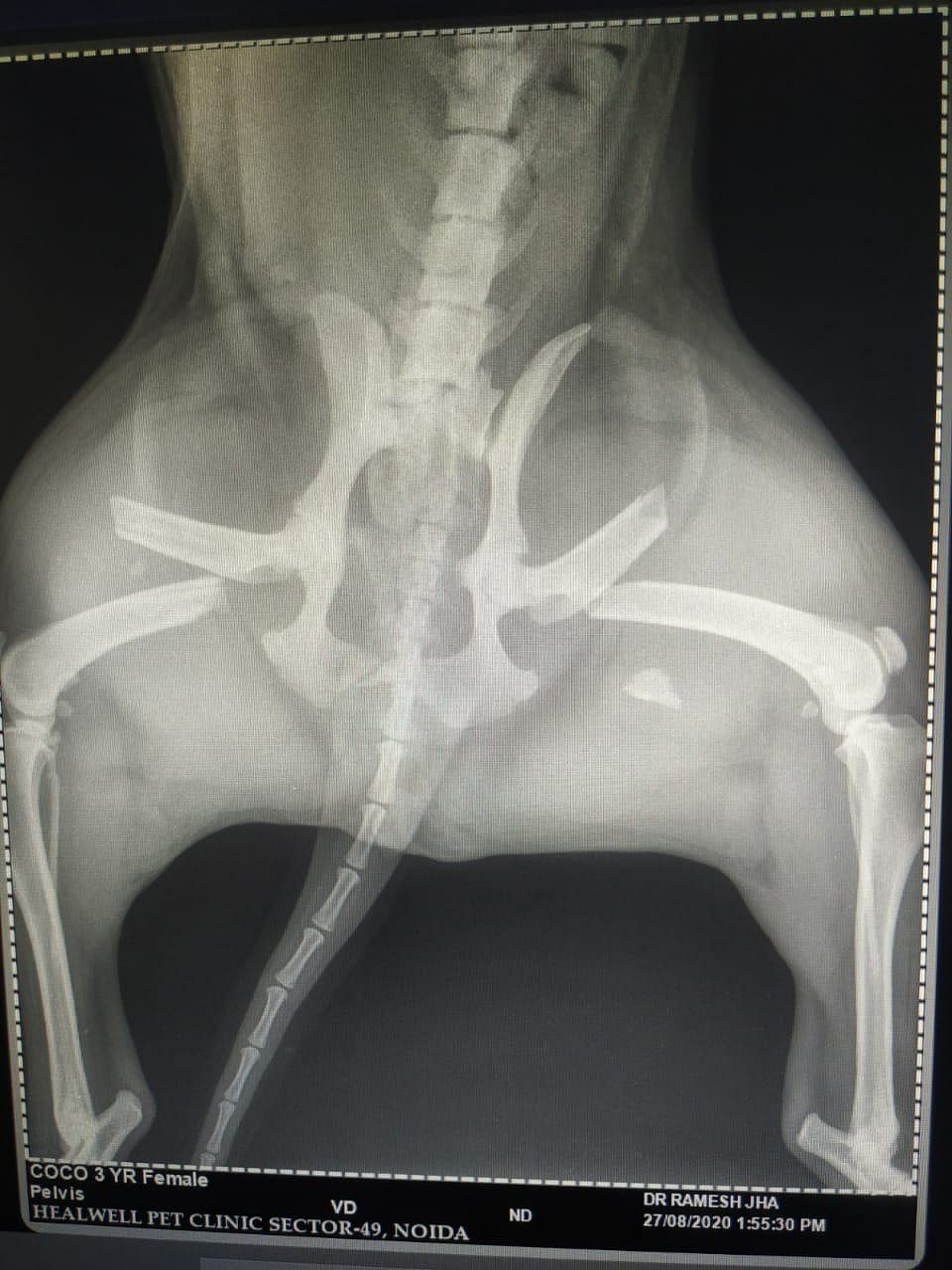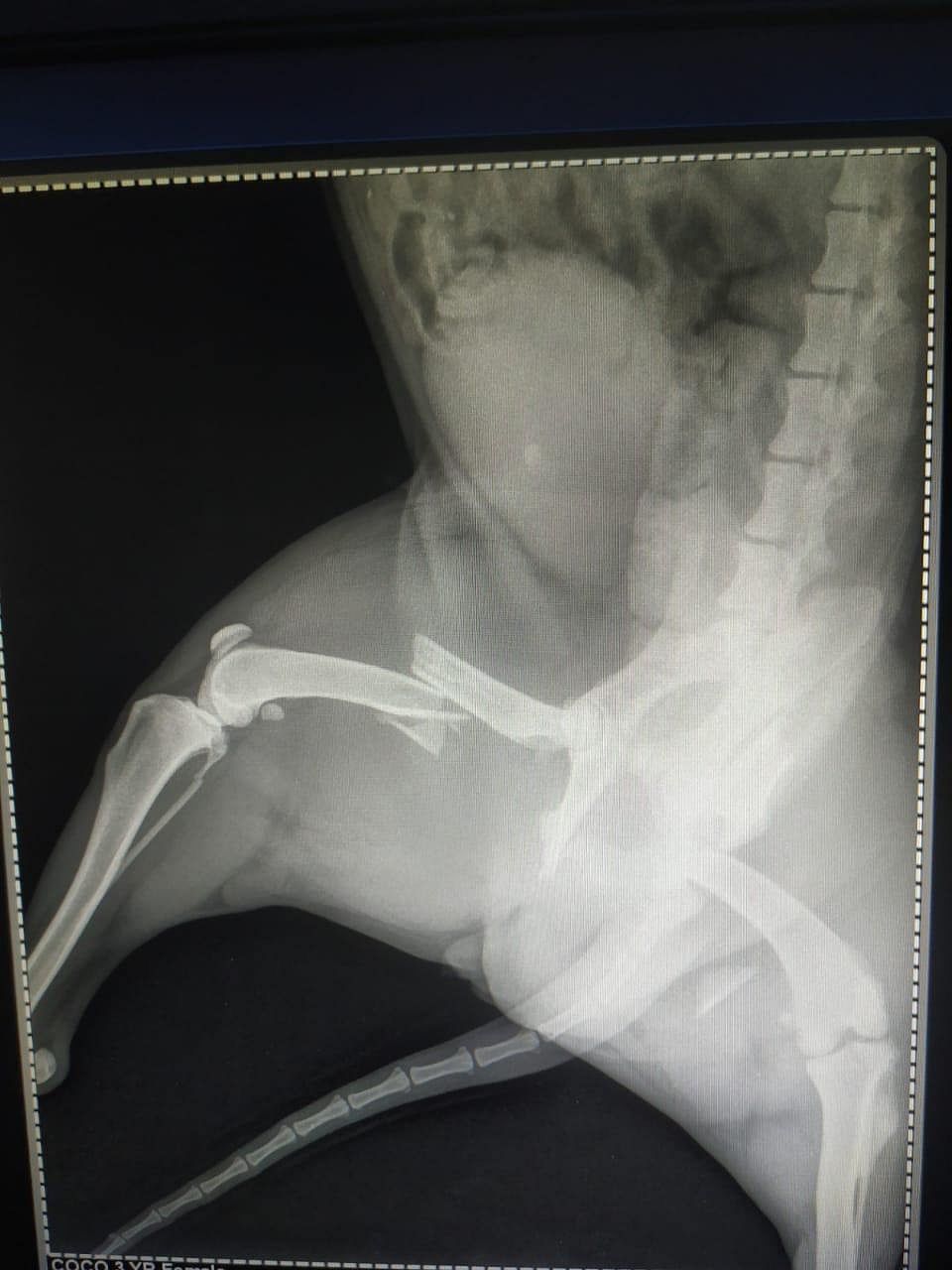 This potentially meant that she would have to undergo pinning surgery for her to walk again. If not, she would be rendered paralysed for the rest of her life. In order to help save her legs in time, the vet rushed her for an emergency surgery. The pin was to be installed in both her legs taking up 4 hours in just one leg, and 4 in the other. It was a very complicated surgery, and we only wanted to make sure she was strong enough to undergo it. Nonetheless, Coco made it through the surgery.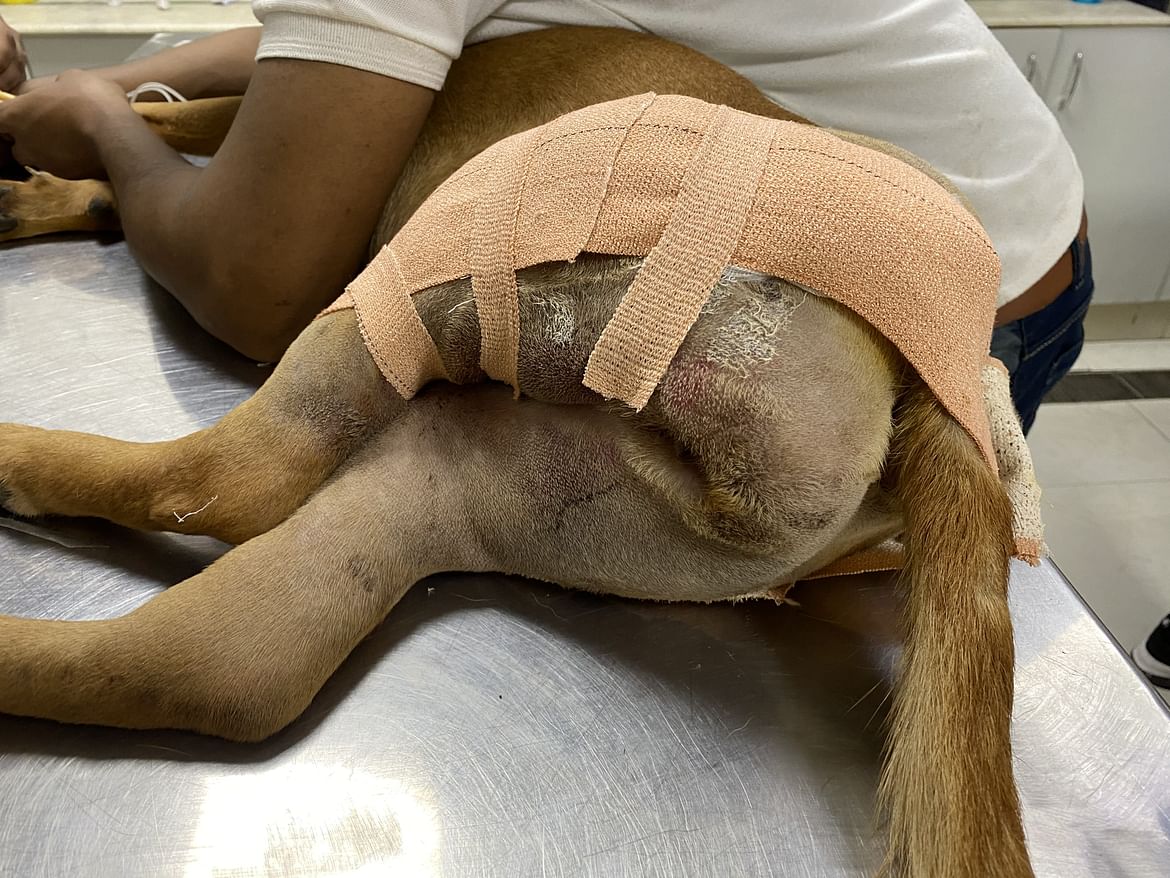 The post op care of this type of surgery is particularly critical as the pins are sticking outside the body of the animal at all times. Extreme care needs to be taken to make sure they do not move, or get stuck in the crate itself. Coco needs extensive care for the next one month. She will be at the clinic till the pins are extracted from her body at the end of the month.
Had this surgery not been performed, she would've never been able to walk again. After this, there are 90% chances of her to walk upright again and live her life in peace.
The break up of the charges are-
Pinning surgery for both legs - ₹16,000
Blood work - ₹2000
Boarding for one month - ₹15,000
X-Ray - ₹600
Medicines - ₹2500
Total - ₹35,000 (approx)
Coco needs help to walk again.
Will you help donate for her medical expenses?