"
Education is not preparation for life; education is life itself
". – John Dewey
Agape Kindergarten is a project aimed to provide high-quality education for underprivileged children from poorest communities in and around a village called N. Nagenahalli, Bengaluru under the RUN Charitable Trust, We are very glad to partner with a charity organization RUN Charitable Trust to work for the deprived and needy. Agape means that the highest form of love, charity. Most of these children are deprived of a good education as most of the children's parents are working as daily wage laborer's. They are good at studies but struggling for timely education support, With this project, the children will benefit immensely from Agape's holistic approach to education. Our school provides quality education with an affordable and minimal fee for all. Our aim is to provide free education for those children who struggle financially. Along with it our school provides free tuition and other trainings & activities in the evening so these children will be able to build moral values in life and develop their cognitive strength. We find many children in this radius who completed their pre-primary are not able to continue their studies in a good standard school. We use a Macmillan Education resource which is curating rich and insightful to help educators, children and parents grow attuned to the demands of an evolving world. Our staff is also trained by the Macmillan team.
Challenge
The Kindergarten school ran in a rented place with Day Care, Nursery, Lower Kindergarten, Upper Kindergarten classes thus far. We have been able to identify 300 underprivileged children in the radius of this village who are studying in Govt, Private Schools & struggling for timely educational support like notebooks, uniforms, clothes, shoes, pens, pencils, private convent school fee, tuition fee. A significant number of children come from backward communities. We operated with 1 Principal (Non-salaried), 1 Administrator, 3 Teachers and 1 Helping Staff. Due to COVID, the school had to be shut and many of the kids parents were not even able to conclude the last years fees. We managed to provide salary to our teachers for few months but could not sustain anymore. The teachers are now exploring non-teaching jobs even as home support. When we closed the Kindergarten school, we had about 35+ active students.
Solution

We believe that only through good quality education today's generation can change our nation as children are the light of the world. To build a good society it's necessary to have moral ethics and knowledge, this can be attained only when everyone is educated and literate. This project needs a revival and it will allow children to be able to to study well, self reliant to achieve goals in their bright future. Our goal is to improve access & quality of education for 100 children through the enrolment of deprived children, sponsor their school fees, provide uniforms, shoes, school supplies & educational material. Additionally, aim for a 250 in 2021. With this vision we are looking forward to a bigger space and more teachers to reach children with a good education. So we are looking forward to your support in terms of finance or volunteering so that we can reach more children from to provide quality education which will help them to become better citizens to transform our Nation into a well educated Society. Our aim is to educate the poor children who are not economically stable enough to afford a proper education, hence we request to join hands for these children.
What is our need?Phase I
- We have been able to identify a space (about 1300 sq ft) supported by RUN Charitable Trust, which can host about 100 children with social distancing from Mon to Saturday. Our needs are
Aluminium Sliders for the bifurcation of the space
Kids Single Benches
Boards
School Stationery
You can also sponsor a teacher's salary for a year
Long-Term Impact
The project will provide an excellent education and opportunities to these 100 underprivileged children for holistic growth and development, which will put them on the path toward breaking the pervasive cycles of poverty and also have bright future in their career. This project creates a chance to lead good career in their professional lives.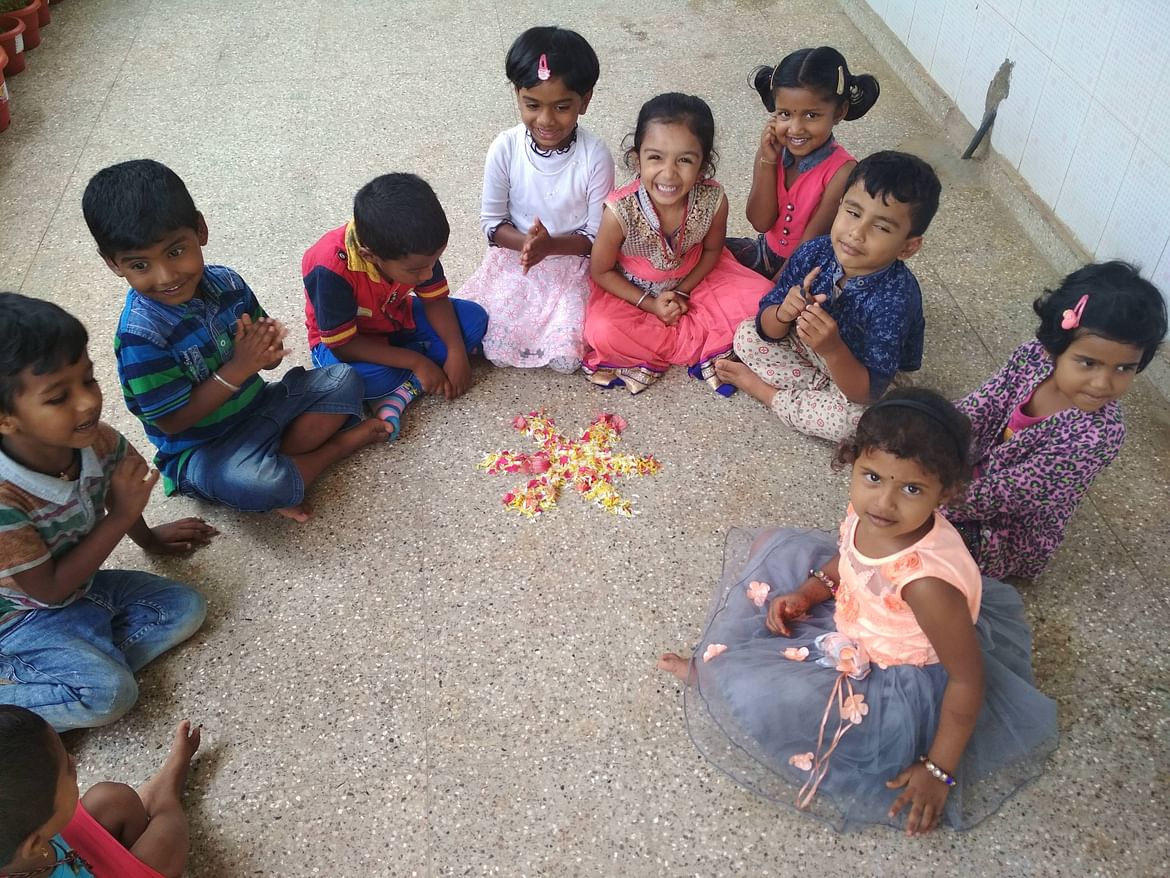 Authorized Signatory of the organization:
Chairman, Founder Trustee : Isac Tharian
Finance Trustee - TP Pradeepan