West Bengal Based Sports N.G.O AD SOCIAL AND SPORTS FOUNDATION a small sports body run by a team of passionate football lovers. Time and again, over the past years, They've had various conversations similar to, "India does not appreciate football", "Football ka kuch nahi ho sakta", "Peoples will never let their kid play football professionally", "There is no scope for football in India", "Cricketer banaunga apne bache ko" on virtually every table they have joined.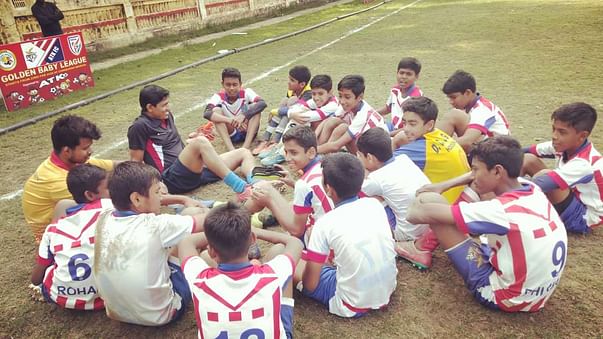 For the past 1 year, They have been assembling talent from Interior Village area's of West Bengal , and getting a team together to play various leagues. They did this to assess the depth of talent around our region and to check whether if its true that "India does not breed quality footballers", another one of our conversations at another time with someone. We have come to realise that not only does India breed great talent for the game but also that the talent pool in numbers is huge. What is lacking is a non profitable platform to give air to these little wings because all profitable platforms are far too expensive for such players and the return on their investment in Football in our country is abysmal.
Mission & Vision
They promote sports in every corner of the country. They work on the development of sports basically for the poor and slam and other children. Our objective is to promote young players for our country.
They also work on the social development and educational development of poor areas, we empower women and children to develop our social economics.
There aim is to promote young players. As well as produced good educators and coaches. We work on poor and slam boys and girls for all kinds of upliftment.
They mainly work on development of poor and slam talent boys and girls. and promote them in a bigger stage. we will provide them education, clothes food and hostel for home less and poorer,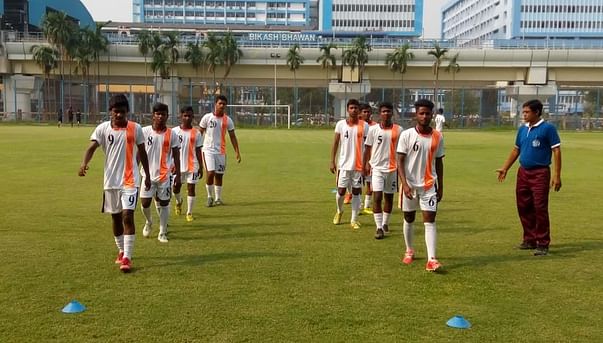 A talented player who plays senior division football at a Kolkata Club fetches a mere Rs. 10,000/- per month approx.. to play at that level. A coach who fetches something in between Rs. 20,000-40,000 per month and with no updated infrastructure for equipment, ends up training a talented squad with only guts and no glory. Its a job that no one is willing to do in the coming future.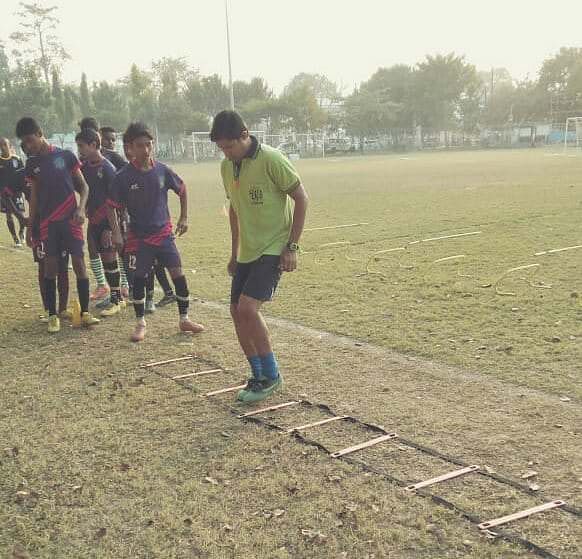 For years, collectively, They have defeated their own footballers at the game without even stepping on the field. Lack of infrastructure is one thing but lately the return in the game has become so dis-heartening for the players and organisers together, that they fear it will be the lack of intent from talented people that will render football in India, sterile for the future.
Their endeavour is to bring energy and vigor to this game socially. They have made it there mission to promote the game at the grassroots and at semi-professional levels and step by step produce and promote talent up to the professional level. They sought help from all of you to help us build a facility which can be a stepping stone towards this dream.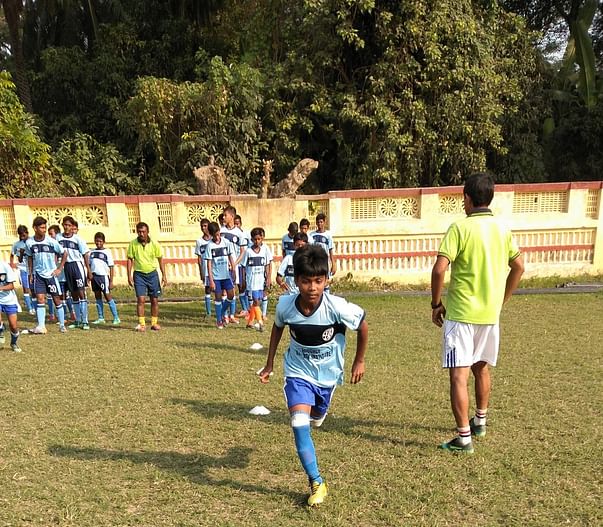 In the past 1 year, they have feel the pleasure to see some great talent through. Players who have made it to teams like Mohun Bagan , East Bengal Clubs in Kolkata and have entered I league Division and also one Rockstar who have represented India, are some examples but the dream is to make it bigger. Their eye in the FIFA World Cup 2026. If India can qualify with even one of their lads, they will consider it a dream fulfilled but everything begins with preparation and preparation needs support.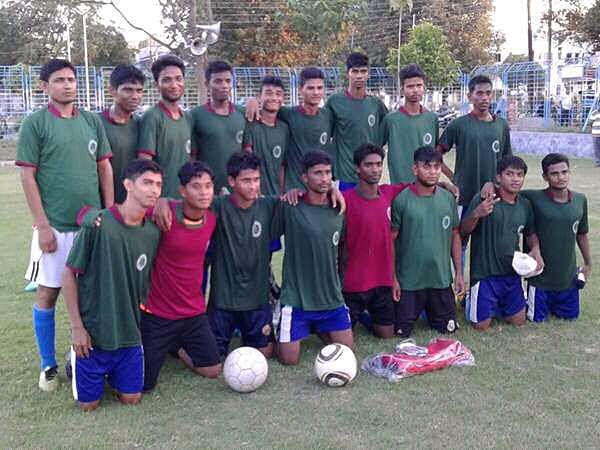 To make the dream of FIFA World Cup 2026 , Members of NGO are unanimously decided to start a Football Academy . In Academy will search new talent from the state of West Bengal and academy will be set up to make high level footballer.
PROPOSED EXPENDITURE BUDGET TO RUN THE ACADEMY
SALARY
16,86,000.00
FIELD DEVELOPMENT & MAINTENANCE
3,00,000.00
TRAINING ACCESSORIES
30,000.00
JERSEY, SHORTS , SHOES & SOCKS
1,00,000.00
COACH & OFFICIAL JERSEY
10,000.00
REFRESHMENT EXPENSES
2,88,000.00
MATCH EXPENSES
70,000.00
SCHOOL EXPENSES
2,00,000.00
RENT FOR RESIDENTIAL BLOCK
3,00,000.00
FOODING EXPENSES
9,00,000.00
LEGAL EXPENSES
10,000.00
WEBSITE
10,000.00
STATIONERY
20,000.00
PUBLICITY & PROMOTION
70,000.00
DIGITAL MARKETING
20,000.00
OFFICE RENT
1,80,000.00
INTERNET COST
12,000.00
TOTAL : 42 , 06,000.00
( Rupees Forty Two Lac Only)
In case you wish to contribute from outside India, please use the account details below:
Account holder: AD SOCIAL AND SPORTS FOUNDATION
Name Of Bank : Bank Of Baroda
Name Of Branch : Bandel
Branch Code : 5652
Account number: 29040200001478
Type: Current
SWIFT: BARBINBBIBB
IFSC Code : BARB0BANDEL
Routing No : 026005322If you make the Donation Please mention a Remarks : Help us build a world class training facility for Football in Hoogly

My name is Koushik Ghosh Choudhury , Sports Lover From Jamshedpur . I am raising fund for the NGO for Installation of FOOT BALL ACADEMY .