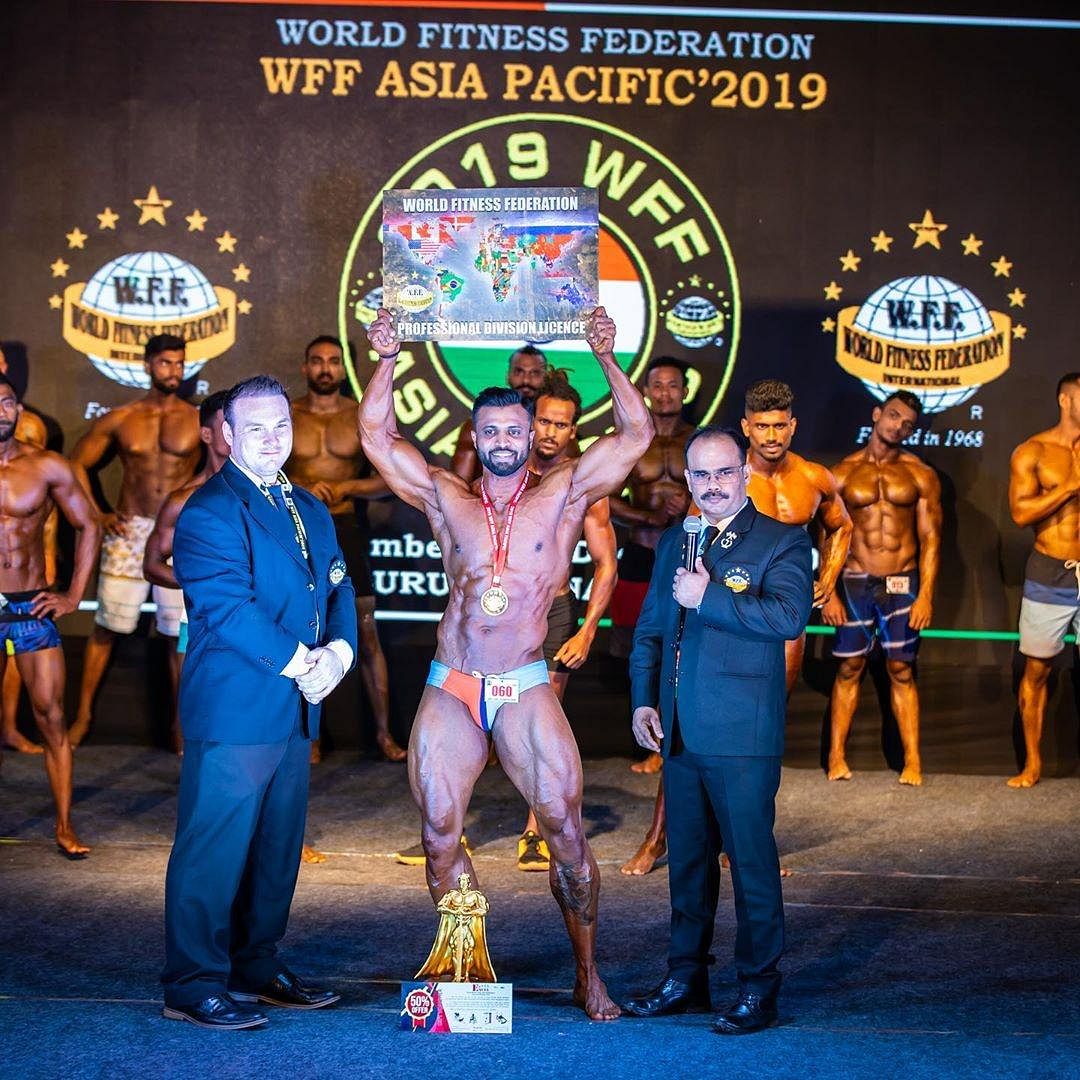 Hello All, I'm Abhishek Y C, a professional body builder from Kodagu, Karnataka. I have participated and won various national and international body building competitions including WFF (World fitness federation) Asia-pacific- 2019 (India's 1st WFF professional show champion, sports model) .
Now i am aiming to win the Mr. Universe title in the WFF championship and make our country proud.

The country which is seen as "Third world country" considered as poor in terms of health and hygiene.
Winning this competition will change the perception of the world towards India and encourage the new comers to be interested in this area and make our country proud.

So, I would humbly request you to contribute for this cause to let me realize my dream of keeping India ahead.Your invaluable contribution will be used for the following purpose:-
Food and diet:-1,20,000/-
Supplements:-1,20,000/-
Personal coach/trainer:-1,10,000/-
Travel & registration cost:-1,20,000/-
Physiotherapy:-30,000/-
Hopeful for your support.