Hi,
Please Help My Father Recover From Brain Hemorrhage
My name is Abhinav Kumar and I am raising funds for my father, DEV NARAYAN PRASAD who suffered from Brain Hemmorhage on the 1st February, 2020 and has been admitted to the ICU at Medaz Hospital, Patna. There has been a brain surgery and he has been on ventilator post the surgery.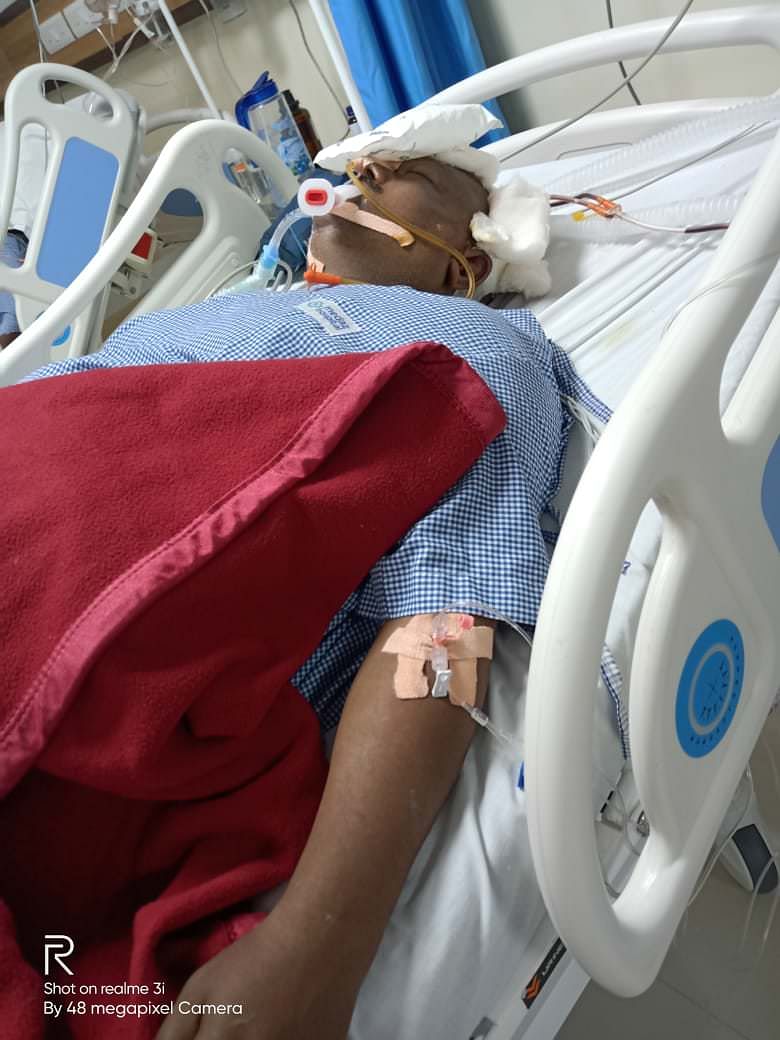 The family has done all it can to collect the total amount required for the operation and we have reached a stage where we cannot get any more help.
All our savings are spent already and we have incurred a bill of about ₹3 Lakhs in one week and the doctors are saying that it will take a minimum of another 2 - 3 weeks for him to be at least out of the ICU, which will push the bill to a minimum of ₹8-10 Lakhs.
As we do not hold enough funds to currently clear the outstanding bill, we've been asked to wait. This will in turn increase our ICU and ventilator expenses.
He hasn't gained consciousness since he has been admitted and we haven't seen him wake up since the last week and it is very painful for us.
As the amount required is huge, I request you to kindly contribute towards the treatment and help during this time of need. Each contribution is important!
Currently I need your support to save my father. I would request you to kindly contribute whatever you are comfortable with, be it any amount. Please do help me in this need of the hour.
Current Situation: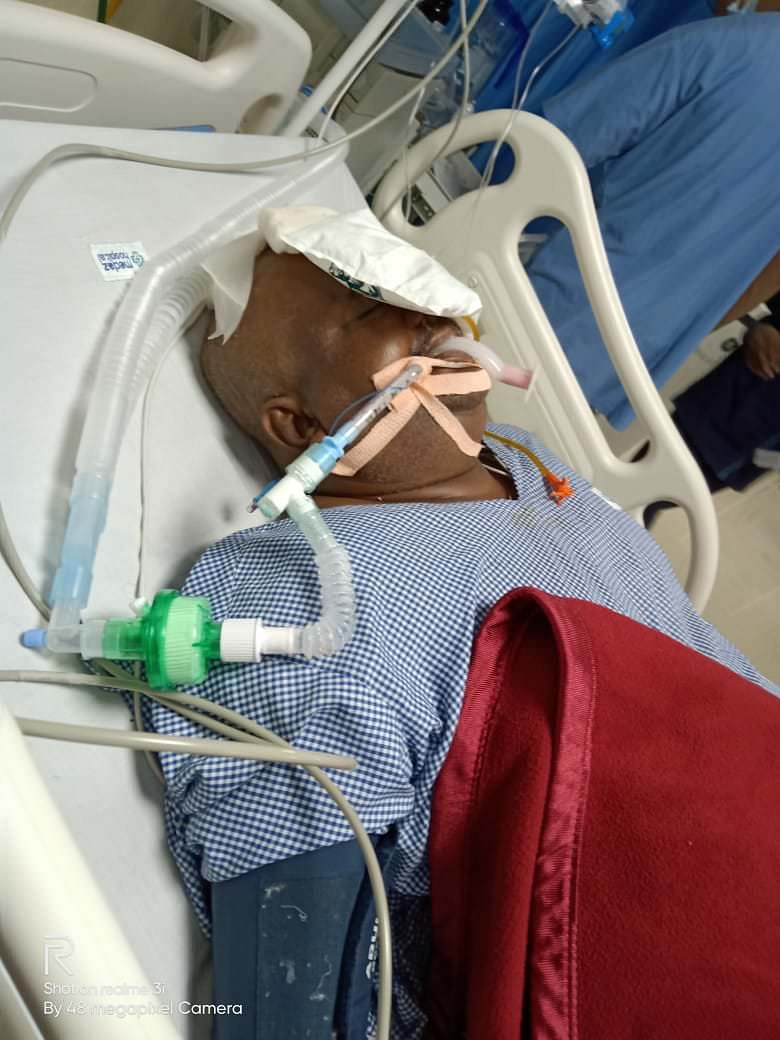 Medical and Expenses Documents: