Cyclone Amphan has caused a double whammy for West Bengal amidst the crisis of Covid-19. The super cyclone Amphan surged through the urban and semi-urban areas carelessly sweeping aside trees, lamp posts, vehicles, farms, and even brick-and-mortar buildings. It even destroyed water-bodies. It has caused extensive destruction and has wreaked havoc amongst the masses of southern Bengal. Many are left homeless, the cultivation fields are flooded and are left infertile owing to excessive salinity of the soil, no water, no food, no electricity

In Hingalganj, where the bulk of the people are indulged in agriculture and pisciculture are badly affected. They are destitute of any livelihood with their houses being severely damaged.

So, this is indeed a small initiative from our side to stand up for these people of Hingalganj to assuage their plight with the necessary resources which will pose a great relief to them at this hour. We will be distributing food, clothing, and necessary materials for rebuilding their settlements. We urge you to lend a helping hand to the people of Hingalganj amidst the lockdown who are facing an existential crisis after the devastating cyclone.

Even a merger sum of 10Rs. could help and each contribution counts as the worst-hit beneficiaries of this fund will benefit to a greater extent to re-build their lives. We thank you for your empathy and co-operation on behalf of the people of Hingalganj. Your concern and contribution are much appreciated.
We are going to make this happen by our small charity organization FRIENDS. FRIENDS is a charity based organization in Kolkata. Nowadays, many times we witness that Mother Nature exhibits it's raging anger upon us, thus leaving us completely shattered, helpless, and bewildered. In this due course, we face immense losses everywhere. We are an organization where we reach out to people with all the necessary resources during these times of crises so that people no are no longer deprived of their basic needs of life and thus can lead a healthy, happy life. Not only this, but we also arrange feast and arrange various amenities for them on the occasions of Christmas, Diwali, And Durga Puja. All we want is to put a lingering smile on everyone's face.
We have put Abhimanyu Kumar's name as our representative/beneficiary who will arrange all necessary permission and list of 300 families so that we can achieve our target flawlessly.
Before distributing food and other essential supplies to the needy ones, the local authorities will be consulted and necessary permission will be taken. We would make sure that the supplies which we are distributing must reach those who are in real need.
For this, we have arranging for distribution of some essential items among them, so that it brings a sigh of relief for their family. (Target 300 families)

We're providing them with:
1)Chire - 500gm.
2)Muri -2 packet.
3)Mortin
4)ORS
5)Geoline.
6)Biscuit - Marie.
7)Water bottle 2 lit
8)Mask
9)Sanitary napkin.
10)Soyabin - 100gm
11)Sugar-500gm.
12)Cake - 2 packets
13)Rice-3kg
14)Oil-500ml
15)Peanuts - 100gm
16)Dal-500gm
17)Baby food (powder milk)
18)Banana - 5pcs
At such times of tremendous crisis and solitude moments, as a responsible citizen of our nation, we must unanimously agree to do something for them.
Our email - friendsmadhyamgram@gmail.com and Facebook page- https://www.facebook.com/friendsMadhyamgram/
If you have any queries you can reach out to me at abhishek.ece1993@gmail.com or directly call me at +918276879591 or you can message me on Facebook https://www.facebook.com/abhishek.paul.798.
Read the situation of the Hingalganj and North 24 Parganas district- https://thewire.in/environment/ground-report-cyclone-amphan-bengal-north-24-parganas
Hingalganj-Sandeshkhali-Hasnabad still submerged in water - https://youtu.be/Sq0f733LCZc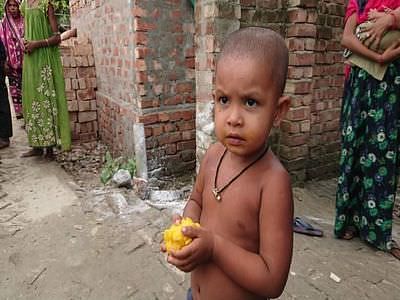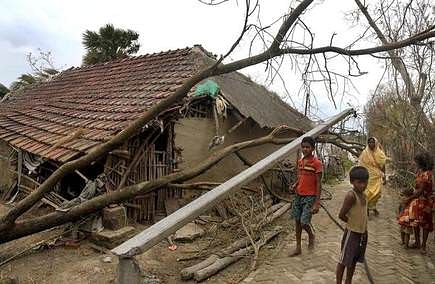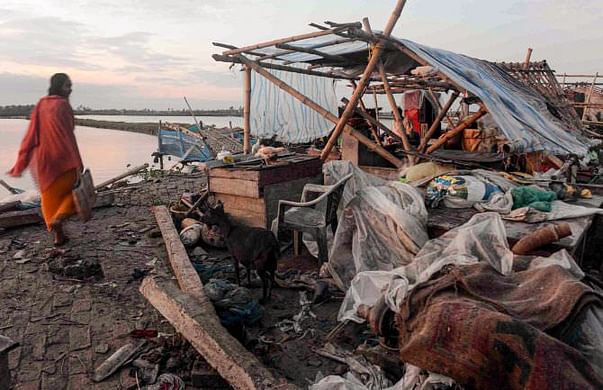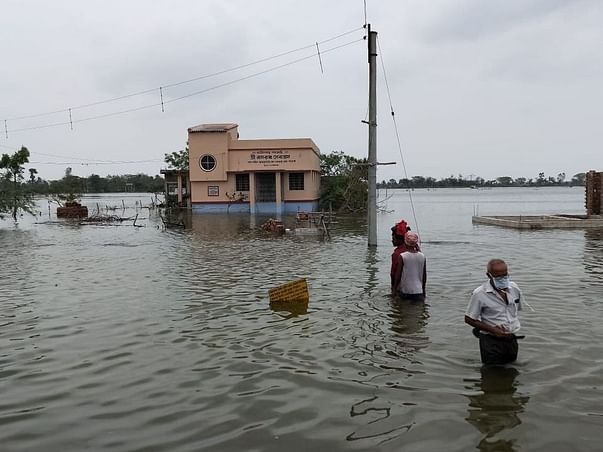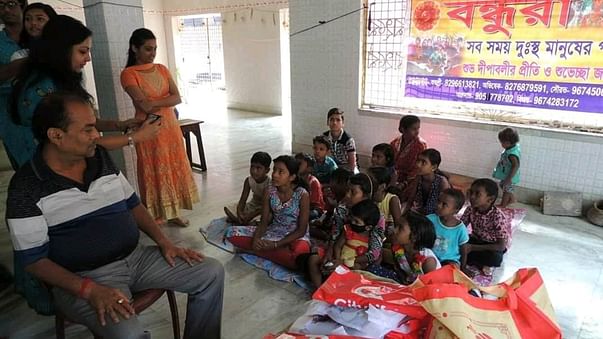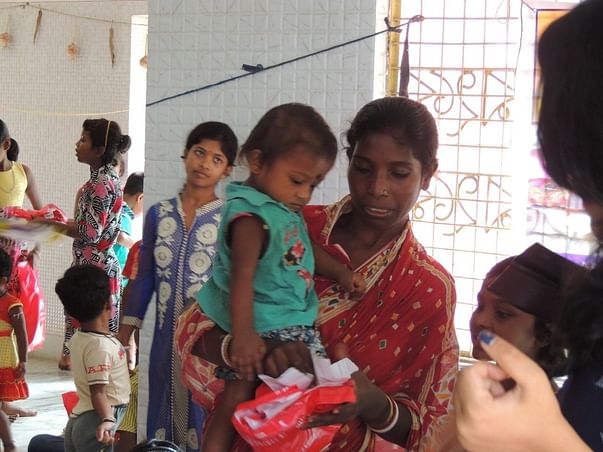 This video will help people to know how devastating the aftermath of Amphan has been like. This is mainly a featured video to show people the effects of this cyclone so that people donate something with humanity.