In a time of complexity and confusion, sanitation should be simple. Sanitation 101 involves clean hands.

A sanitation spritzer, Wrist19 has the appearance of a sleek wrist band. Aside from its comfortable, lightweight wearability, this product is affordable and simple to use on your hands, as well as commonly touched surfaces both in public and at home. After you fill-up the gadget's inner chamber, Wrist 19 is good for more than 100 pumps.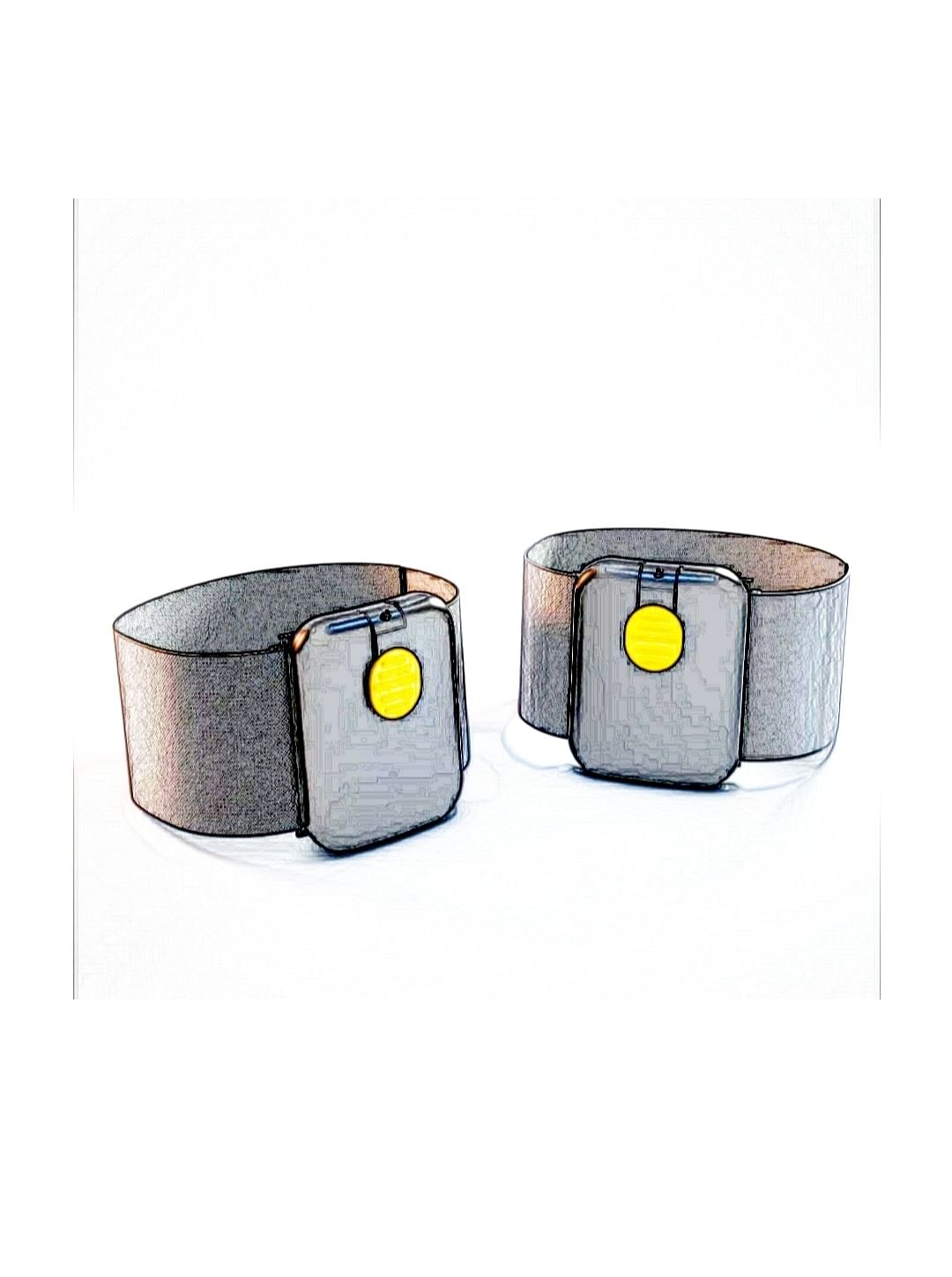 Wrist 19 offers a straightforward design and peace of mind. You no longer need to buy small bottles of sanitizer. You can use Wrist19 as many times as you wish and refill it when you run out of sanitizing liquid! Less plastic means less harm to the environment!

After touching the elevator button, a grimy door handle at the supermarket, or your phone's touch screen, clean those nasty germs with Wrist19.
The Wrist 19 backward sliding button activates the inner chamber with one pump, releasing just the right amount of sanitizing mist to rub on both hands from front to back and between fingers.
Wrist 19
is unisex, suitable for both men and women of any age and the design is breathable with sweat absorption capabilities.
Wrist 19
is your sanitizer at hand and your companion in the battle against illness.
Why Wrist19?
In these hard days of lockdowns, quarantines, and isolation, shopping, working, studying, and socializing are all taking place in homes. However, understandably, we all have to leave home from time to time for essential needs like groceries or doctor's appointments. It doesn't matter how hard you try to stay away from crowded places, steer clear of public transportation, and wear a face mask, if you have no effective way to consistently clean your hands.

We know you've heard it a lot already, but let us echo this one more time: "Wash your hands regularly and clean commonly touched surfaces both in public and at home."
Yes, you heard that right. Even if you don't leave your house, it's a good idea (read necessary) to wash your hands and sanitize objects in your home that might have been infected (doorknobs, plastic bags, delivery items, etc.)
According to BCCDC, more than %80 of bacteria and viruses are transferred to your body via your hands. This is why it's so important to wash your hands and keep them clean at all times, especially before preparing or eating food, after caring for someone else who is sick, before and after treating a wound, after using the toilet or changing a baby's diaper, after coughing or sneezing, after touching garbage, and after handling pets and animal waste or food.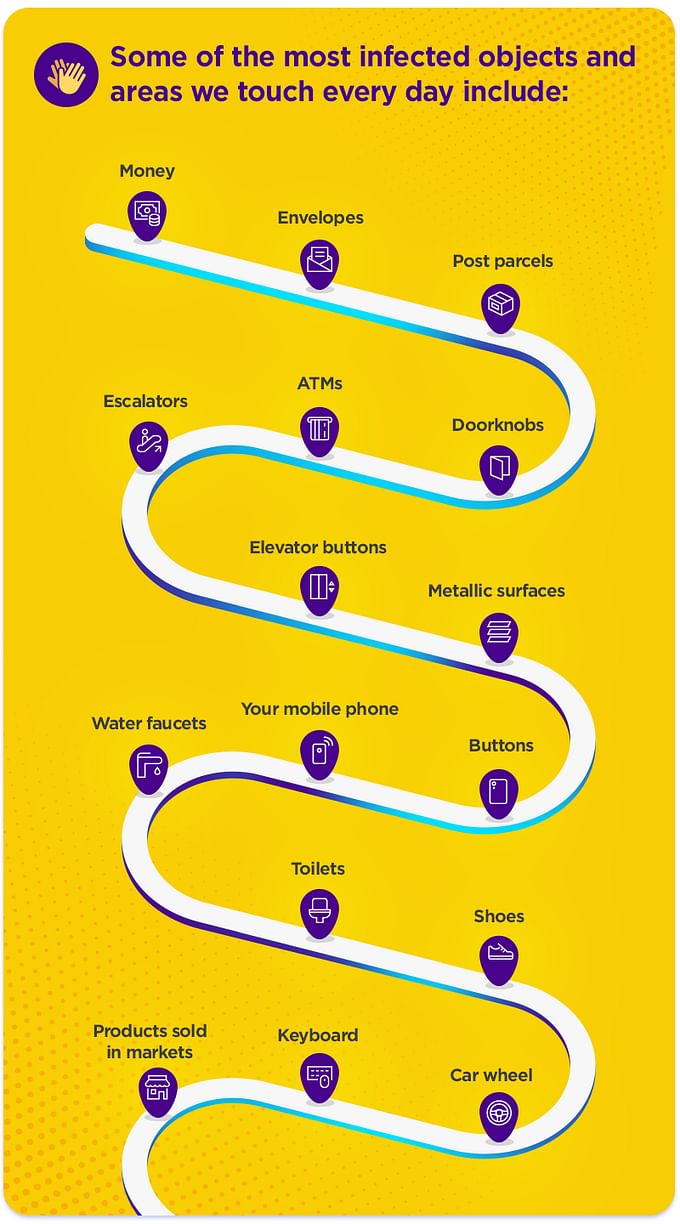 Sometimes you don't have access to water and soap or you just don't feel like going to the bathroom again and again and again. That's alright! Hand sanitizer does the job too. However, remembering to carry it sometimes presents an additional unwanted hassle. This is where Wrist 19 comes in!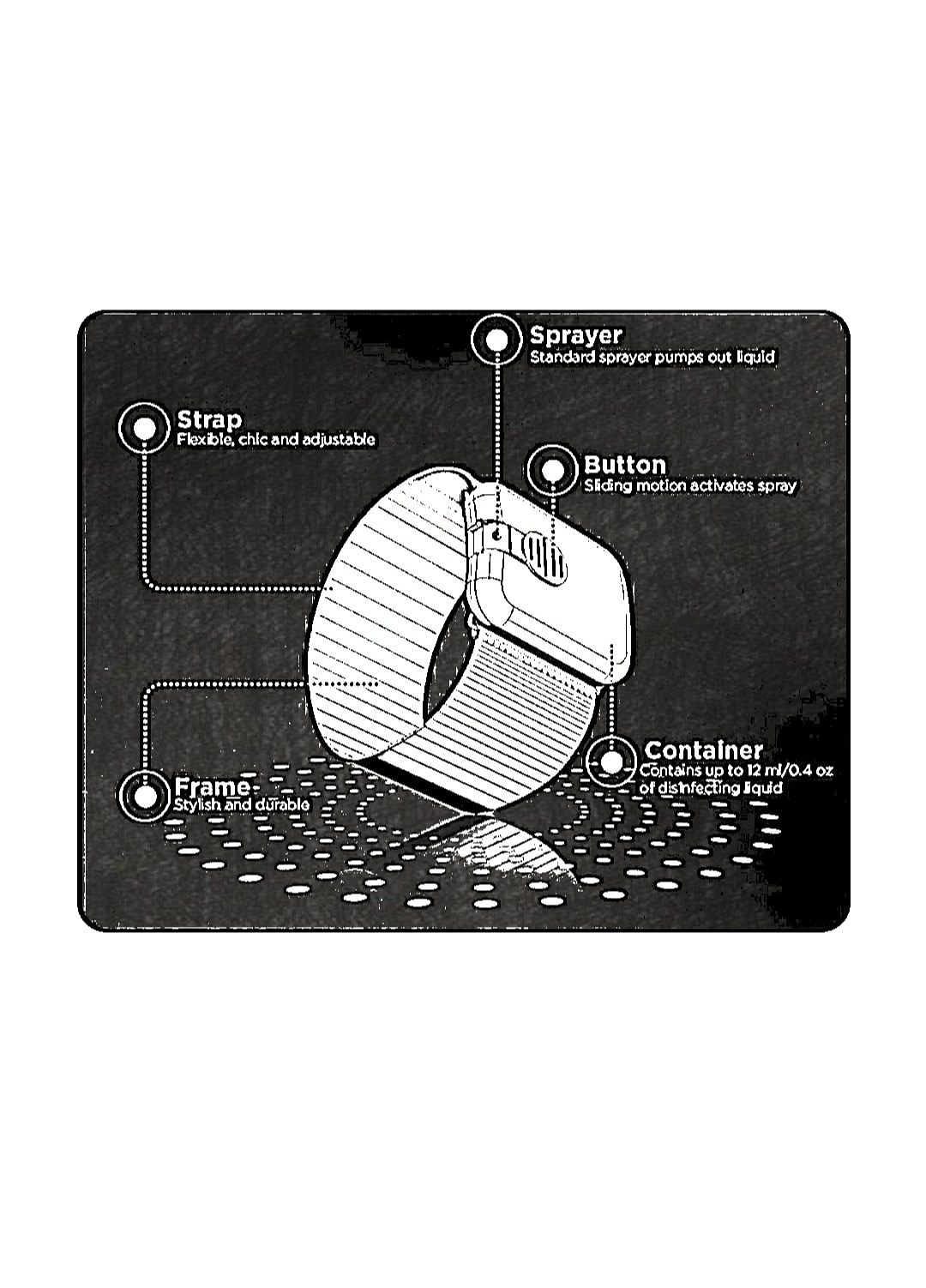 Wrist 19 Technical Details
Wrist19 is small and compact!
The exact size is 2.5 x 2 x 0.5 inches
Weight: 35 gr
Capacity: 0.4 oz | 12 ml
Able to spray more than 100 times with a full container.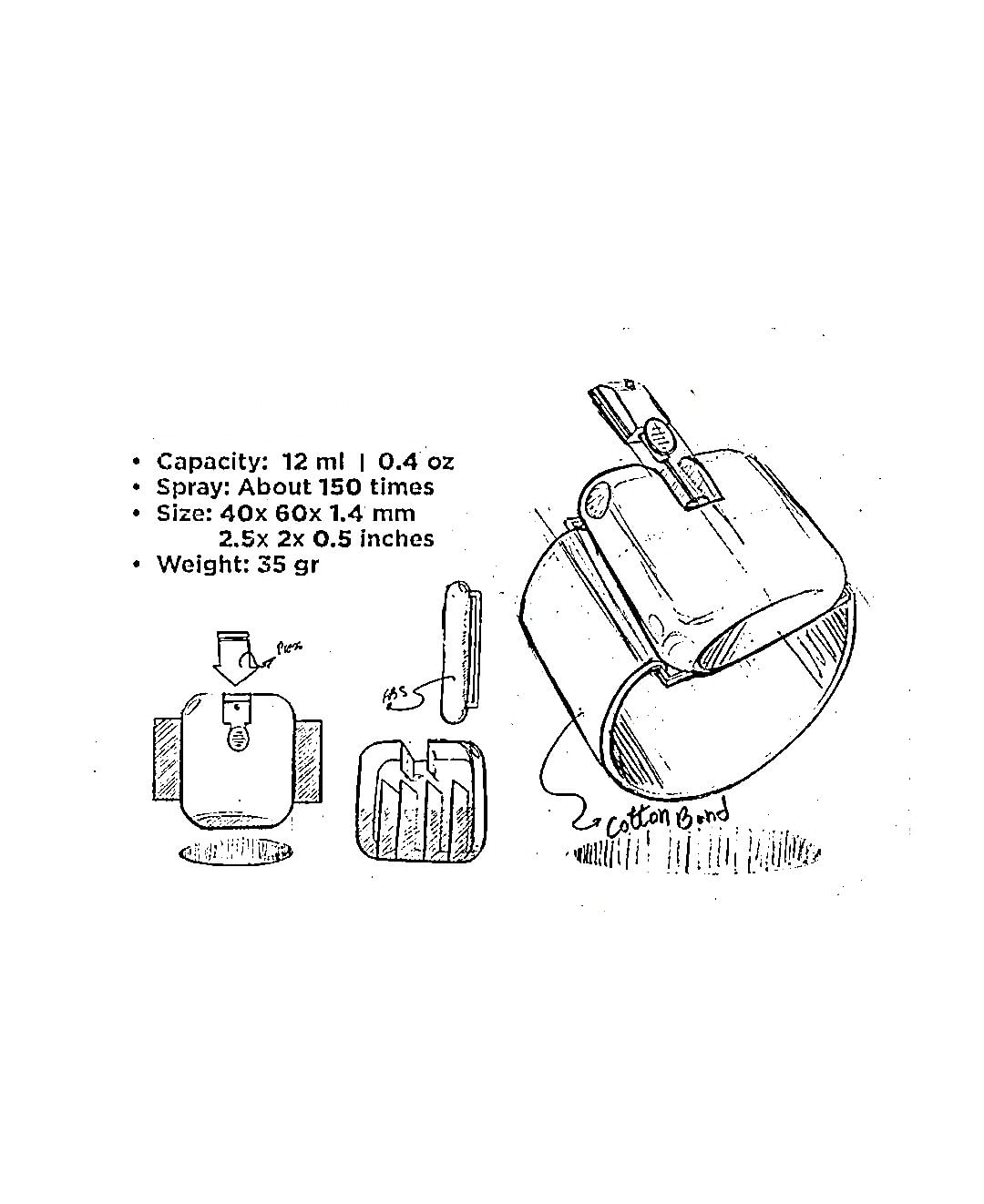 Wrist 19 Key Factors:
Beautiful and ergonomic design
Very durable
Environment-friendly
Simple to use
Reusable
Lightweight, simple in terms of design, and compact
Full chamber provides more than 100 sprays
How it began...
While reading about Coronavirus, we realized the utmost importance of hand sanitation. We decided to develop a new product to help combat the pandemic. We wanted to create a product that would help with sanitation, cut down some steps that interfere with the convenience of ongoing cleanliness processes, and in doing so, offer peace of mind. The wrist seemed like the ideal place for such a product, especially given the popularity of this style when it comes to Fitbit and other health-related monitoring device bands.
Wrist19 was born after several sketches and basic designs. We perfected the design by creating a wristband with a container and a separate chamber inside to help regulate the liquid flow.
Timeline
we already developed the Prototype of wrist 19, but still working on model, we need money to develop in big scale , we talk some manufacturers in india.
The biggest challenge we face is the ultimate creation and assembly of this gadget, Also, another challenge is the distribution of this gadget during the Corona Virus pandemic.The virus causes certain hardships on both production and distribution lines.
The Biggest goals we follow in the creation of this product is to create the best quality with the highest speed and the lowest price possible so we also distribute this product on Villages also.