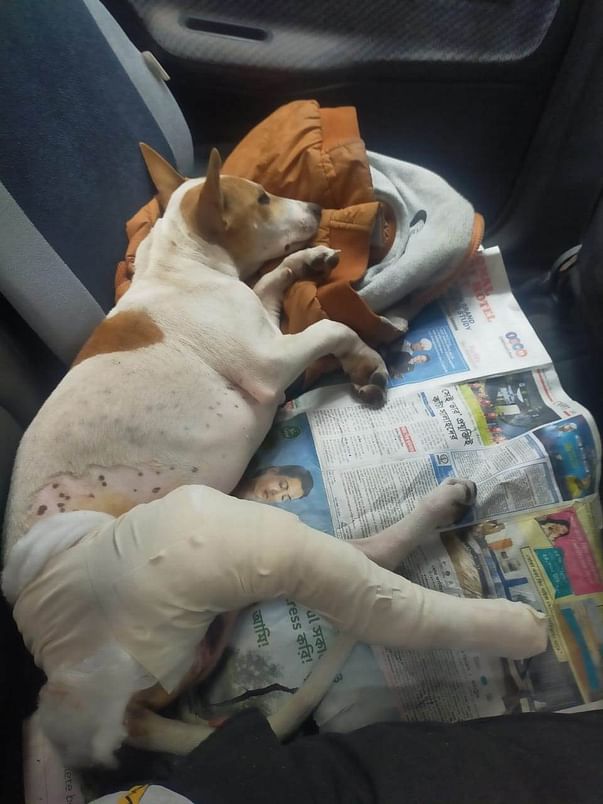 Update:
There is good news! The puppy with the fractured leg has had his bone pinned and is on his way to recovery. We could not have done it without those who support us. But there is still a lot to be done!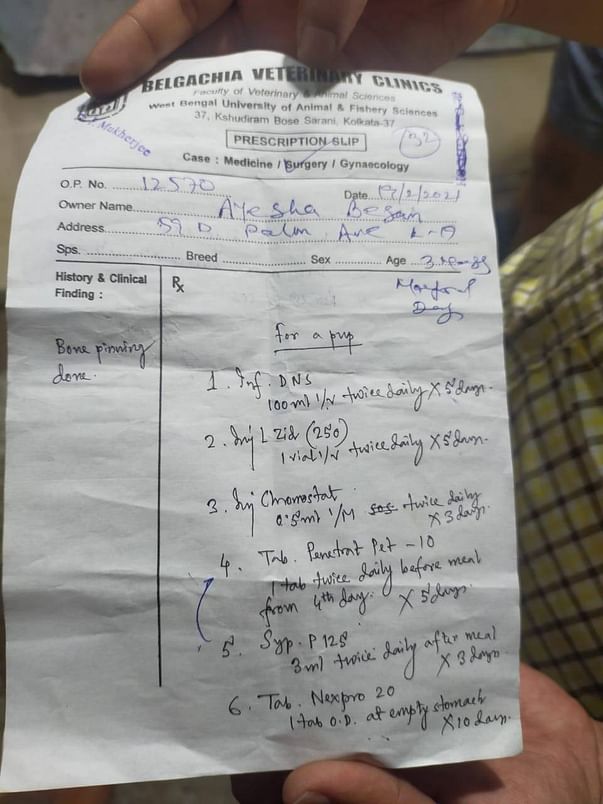 This is the puppy's prescription for post-op care, for your reference. Thanks to everyone who's following and helping us get this litter through this traumatic start to their lives.
We just lost one puppy, the puppy with the bandaged wrist, to Parvovirus. May he be at peace in a better world.
There are 2 remaining puppies that need your help...and the three siblings who are yet unaffected and isolated. Can you help them make it through this difficult time?
This little puppy, one of the healthy three, has suffered a fractured leg from being run over by a callous driver, similar to the one that ran over and killed the litter's mother.
These three puppies are the healthy siblings, who have been kept isolated.
This is one of the two remaining puppies with Parvovirus. We have a kind soul and a paravet spending several hours a day treating and monitoring the little ones. This is thankless work that's worth it if we can save the little lives, and you can help!
***
Original appeal

We know times are hard but we appeal for your help. Please donate or share! Four of this litter of 7 stray puppies in our Kolkata neighbourhood have parvovirus, that's highly contagious and affects the gut and weakens the puppy's immune system. One puppy did not make it. The three siblings are hanging on, but they need antibiotics, a paravet who will give them saline drip twice a day and isolation from the other 3 healthy siblings. It costs around Rs 500 a day for the treatment, and it's getting difficult for us to manage alone.

We will use the funds we receive from you towards the treatment and vaccination of the sick puppies and the care of the healthy siblings until they're old enough to fend for themselves. We are a small group of neighbours who run sterilization drives in the neighbourhood and our resources are limited to our own funds and some kind gifts from family and friends. We are turning to you for help this time. Thank you for your kindness!