Our son Kishu is just 4 yrs old and is suffering from a serious medical condition due to which he is gaining weight rapidly and his physical movements are restricting resulting in the bad impact on his liver and kidney and any delay in medical treatment can even cost his life.
Kishu's father is labour and mother is a housewife and both are struggling hard to support the family. The present condition is very challenging for them, due to the pandemic the availability of labour work has become very less and due to Kishu's condition, his father can't even go to regular work.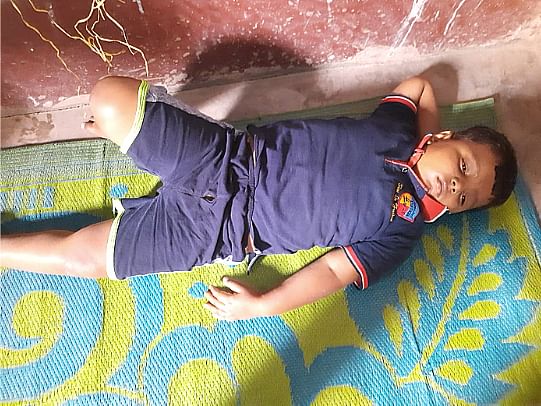 Pintu was a very happy father and was having great dreams to bring up his children. He used to work very hard and was trying his best to give his family a happy life.

He is not educated but he works very hard as a daily wager to feed his family properly. His wife is also not educated but takes care of the family and is a good homemaker.

Everything was fine before the pandemic, but suddenly things started going in a different direction. Pintu lost his work and the sources of income became zero. Kishu, the elder son of Pintu who is just 4 yrs old, developed a serious medical condition and is gaining weight rapidly.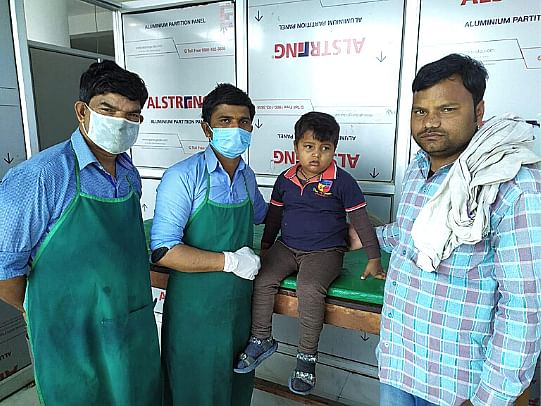 Initially, it went unnoticed but soon they observed a big difference in the day to day activities of Kishu. A cheerful kid soon became lazy and his physical activity was reducing rapidly.
Pintu, father of Kishu says - "The current condition is very difficult and we are not getting enough work and it is becoming very hard to feed the family. Kishu is sick from the last 5 months, and we couldn't even get him tested due to unavailability of funds"
He is not able to understand what went wrong which changed everything in their life. He can't even share his feelings with anyone as there is no one, whom Pintu can look up to for help at this tough time.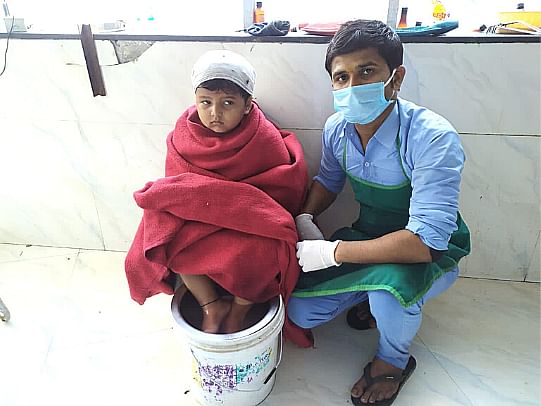 Pintu says - "Kishu is sick from last 5 months and I tried reaching out to everyone but couldn't get even Rs 12,000 for his medical check-up. Our known ones fear of COVID virus, and no one is coming forward to help"
Gudiya, mother of Kishu is not educated and takes care of the family. She is very scared about the condition of his son Kishu. She feels very helpless as she thinks she is not able to take care of kishu properly.
The couple has tried to contact and knock every door but has resulted in nothing as no one is coming forward to their support. Every door has the same display - "Check somewhere else".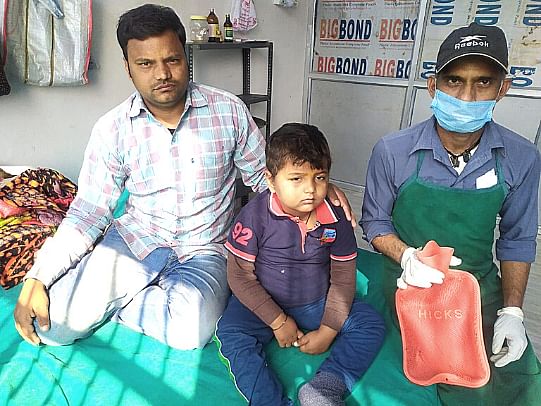 We are spending many nights empty stomach as we have to feed our children and we are left with no other option, after all, we can't see our children hungry. We have two kids the younger one is just one and a half-year-old and he needs milk and Kishu's condition is already in front of you.
Kishu is having liver and kidney problems, and the doctors have said that the initial treatment is essential to save him from the worse. As per the doctors, the worse can be the organs failure which can go either way and can even cost Kishu's life.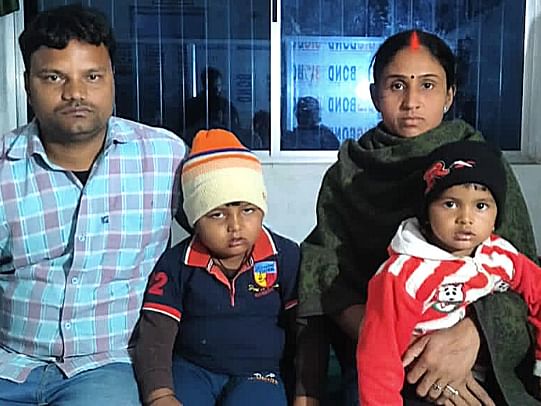 Project CURE -

Project CURE is an initiative of "Humanity Welfare Council" to transform the health sector of India.

Please Note - We raise financial support for those who are financially very weak, debt-ridden, and have no social support during medical emergencies. We are responsible for the proper utilization of funds contributed by you towards these neediest people.

Your faith and generous support help us in providing a ray of hope in the lives of those people who have nearly lost all hopes of survival.

Warm Regards,
Team CURE
Curemasterkishu