THE PROBLEM
95% of what we learn is through our eyes and ears. Imagine what it is like to be deafblind.
Deafblindness combines varying degrees of hearing and visual impairment. In India, there are approximately 500,000 children and adults with deafblindness. Sense International India in its journey of 23 years, has brought hope in the lives of over 78,000 children and adults with deafblindness in 23 states across India.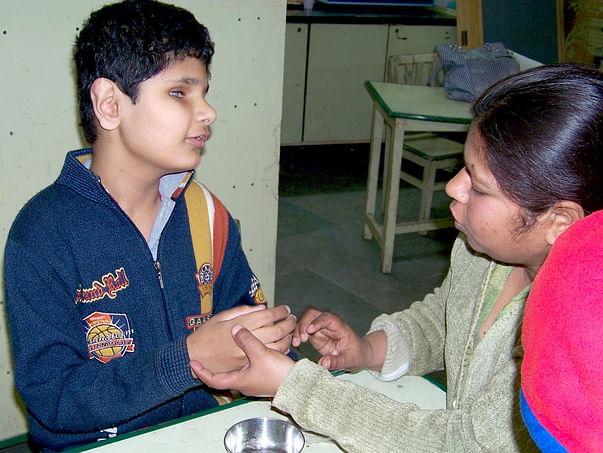 All individuals who are deafblind experience extreme challenges with communication and mobility; as well most have additional physical and medical conditions. Persons with deafblindness face neglect and discrimination and are thus denied basic human rights of education, medical care, amongst other needs that are taken for granted. Education is a fundamental right of every child.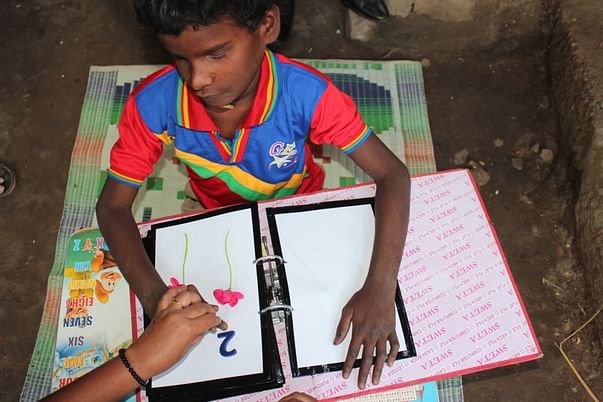 Our education system is ill-equipped to include children with disabilities and the situation is even worse when it comes to dual or multi-sensory impairment like deafblindness.
THE SOLUTION
Sense India over the years, has provided needs-based education to deafblind children and successfully supported local schools to include children with deafblindness and multi-sensory impairments.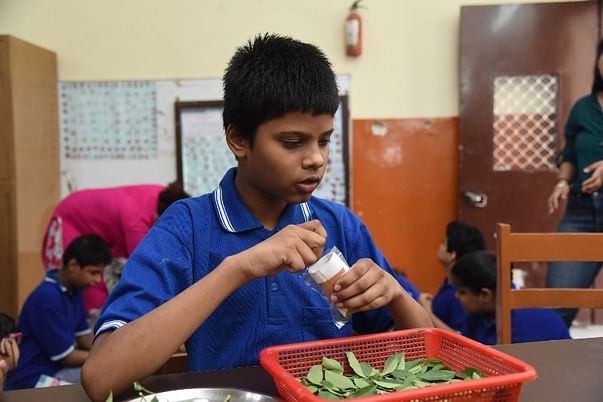 Education of people with deafblindness and multiple disabilities aims at enabling them to reach and maintain their optimal physical, sensory, intellectual, psychological, and social functional levels.
A multidisciplinary team approach for care and service is the basis of every rehabilitation plan. Sense India's approach of education of children with deafblindness and multiple disabilities are based on their individual needs to build their capacity to become active and contributing member of their society. Sense India invests in the lives of deafblind children and makes them reasonably independent and live a life of dignity.

THE IMPACT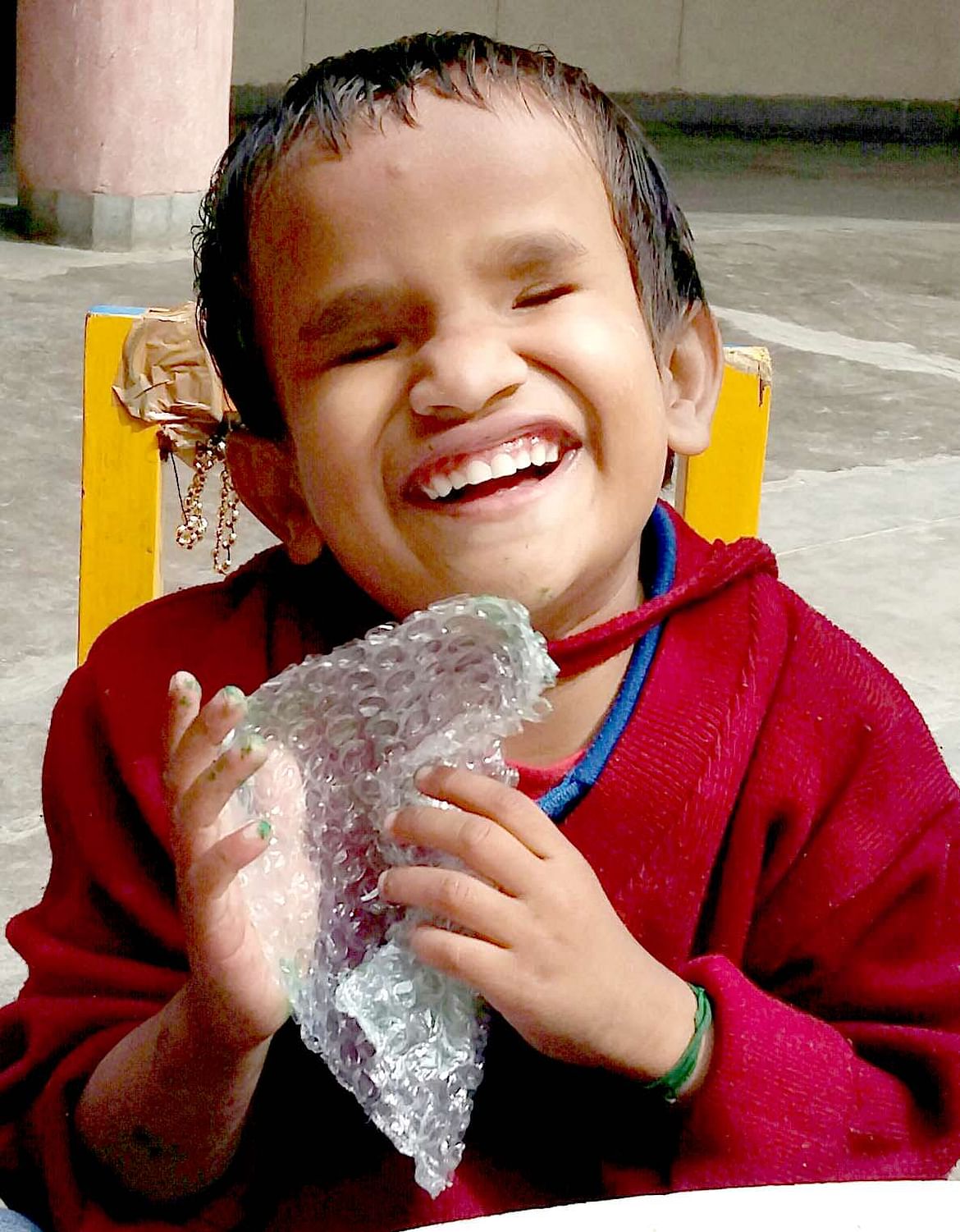 Geetanjali, a five-year-old deafblind child from New Delhi, loves dancing to Bollywood tunes! Her transformation from an isolated and irritated child to an enthusiastic, smiling, and the extrovert child was because of our individualized education and training.
Our hands-on training throughout the year has helped her parents understand the needs of their daughter. Geetanjali can now identify everyday objects, use her sense of smell to differentiate between objects, explore different textures and walk with less support than before. We are hopeful that with regular training, she will learn to communicate and live an active life.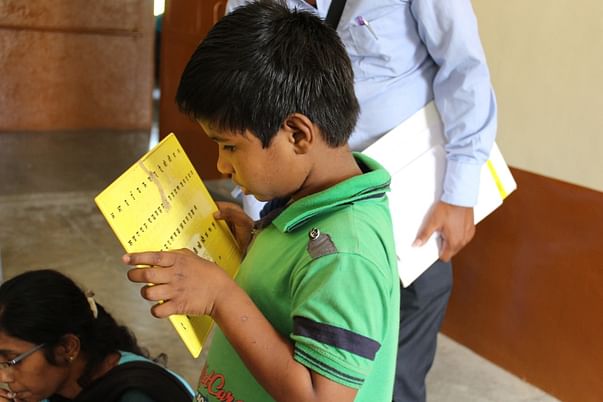 YOU can make a difference in the lives of other deafblind children like Geetanjali and give them a chance to discover the world around them
. Your donation will enable Sense India to provide needs-based services to children with deafblindness for daily living skills, communication, special education, rehabilitation, and vocational training, enabling their inclusion in mainstream society.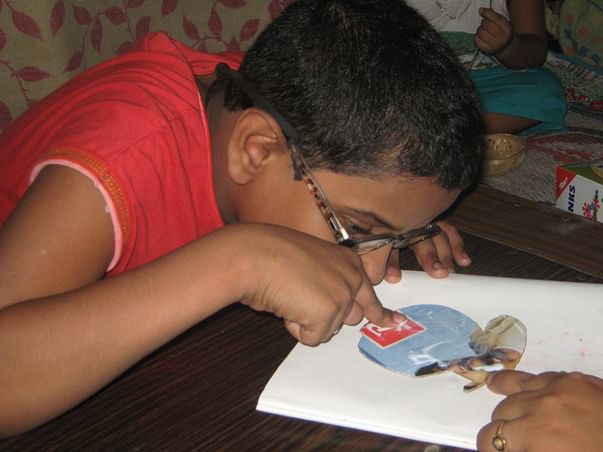 Thank you,
Sense India Team!!