'We cannot help everyone but everyone can help someone'
हम हर किसी की मदद नहीं कर सकते लेकिन हर कोई किसी की मदद कर सकता है.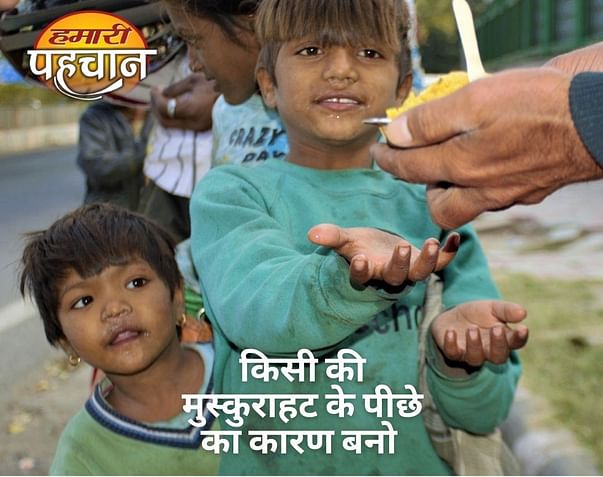 I'm Shaivali Shinde, a 20 year-old aeronautical engineering student at Sanjay Ghodawat University, Kolhapur. My dream is to seek truths about the universe by becoming a successful astrophysicist. I believe that taking everybody with you is a journey that is worth it. Being a part of Hamari Pahchan has given me an opportunity to give back to the world.
India's latest National Family Health Survey (NFHS), which shows that children in several states are more undernourished now than they were five years ago, is based on data collected in 2019-20. The survey was conducted in only 22 states before the onset of the pandemic - so experts fear the results will be much worse in the remaining states, where the survey began after the lockdown ended.
India loses up to 4% of its gross domestic product and 8% of its productivity due to child malnutrition. More than half the children under four are underweight and stunted. One in every six children is excessively thin (wasted) according to the study. All these conditions could be attributed to the prevalence of chronic malnutrition in children.
Most Indian women are anaemic and poor women, especially so. And since undernourished mothers give birth to undernourished babies, experts say the worsening rate of malnutrition could be a result of women struggling to access nutrition benefits.
These distressing scenarios led me to become a part of the Malnutrition project by Hamari Pahchan which aims at feeding as many people as they can. Social media can be a boon if used in the right way and i feel taking this matter on all social sites and getting the attention of more number of people will help us achieve our goal. Raising funds from the contacts of one person alone can feed 10 stomachs imagine what all the netizens together can do!
Nevertheless, this is goal hard to achieve on my own and will only be a success if everyone starts chipping in. I want others to stop cursing the government and start doing their part, however small, to see a better future. A place in harmony where no one sleeps hungry.