"I want to become a doctor. I want to defeat pandemics like COVID-19" - Smita (5th standard student from Rajasthan)
10-year-old Smita is a student from a village in Rajasthan who aspires to become a doctor and serve people in her community. Sadly, Smita's dream came to a grinding halt last March, when the pandemic struck and her school was forced to suspend classes. After the initial lockdown period, most businesses and services have re-opened, but Smita's school has remained closed by government mandate since March of last year. Higher fee schools have migrated to digital classrooms, but Smita's family, like others in her low-fee school, does not have a computer or the necessary bandwidth to manage this approach. As a result, she has been sitting idle with no new instruction for the last year. Not only is Smita missing out on what should have been this year's new content and growth, but the lack of ongoing stimulation in her young mind is causing her to lose much of the learning she had attained last year.
Tragically, Smita's situation is playing out millions of times over throughout India with potentially catastrophic consequences. Being out of school for months is not just leading to huge learning losses; it is also causing children to lose interest in education, making them more vulnerable to early dropouts, more susceptible to child labour and trapped in the vicious cycle of poverty. Unfortunately, almost no support has been provided to the millions of students like Smita or the schools they attend. The small amount of philanthropic and governmental support for education has been focused almost exclusively on government schools, even though more than half of India's students are enrolled in low-fee private schools. These schools and students have been left to fend for themselves
Varthana has stepped up to answer the call through its Unlock School Program. English and math content for grades 1-8 is curated and organised into printed workbooks, which are given to schools for distribution to students. Students work through their packets and bring them back to their school for teachers to review, provide instruction on the topics on which the student struggled and provide the next packet in the series. Varthana's education specialists are directly supporting teachers, parents and students in the proper implementation of the program to ensure maximum impact. The goal is to jump-start students' minds and help them get back up to speed over the coming months, so they are ready for the new academic cycle. We are excited to re-awaken the dreams and aspirations of Smita and other students like her, and we invite you to join us!
Because Varthana is donating its team members time, we are able to deliver the Unlock School Program at a cost of just Rs. 70 per student, and we want to reach at least 7 lakh students with the program. While Varthana and "friends of Varthana" are able to cover the printing costs for 6 lakh students, we need your help to extend the program to another 1 lakh students.
Here is how you can support us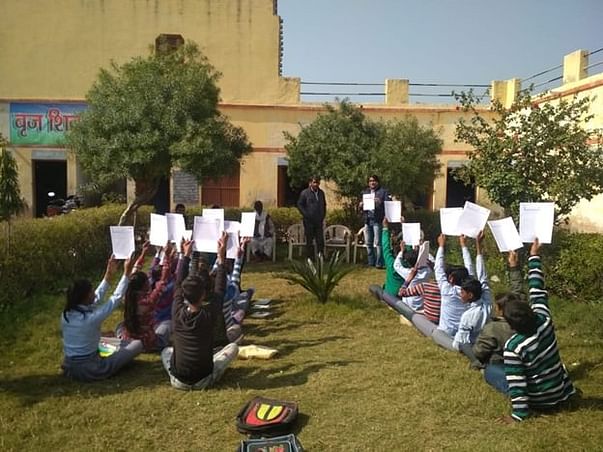 Brij Shiv Vidyalaya School, Mathura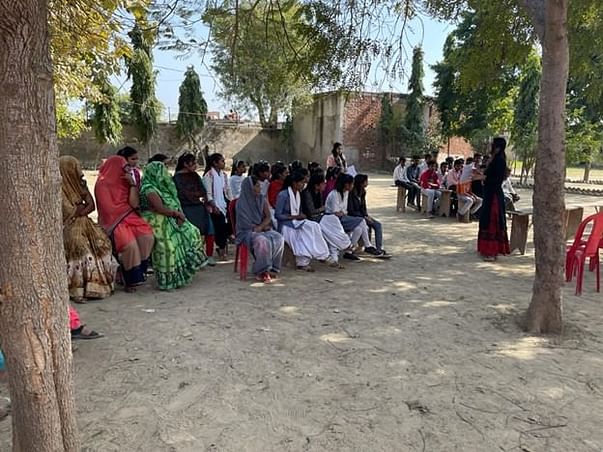 Shree Jangheet Inter College, Agra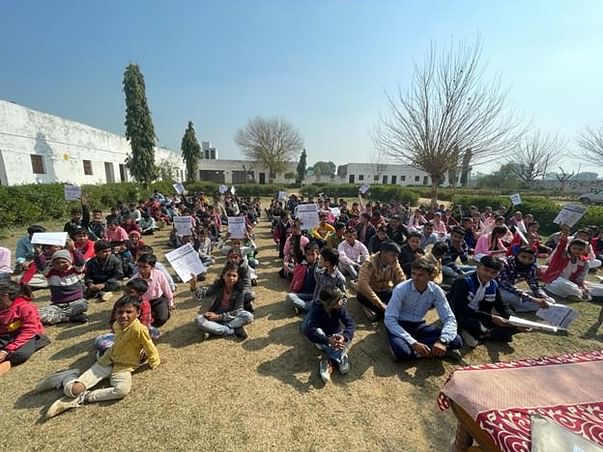 Guddi Devi Inter College - Hathras
Education Warriors speaking to school representatives about the workbooks delivered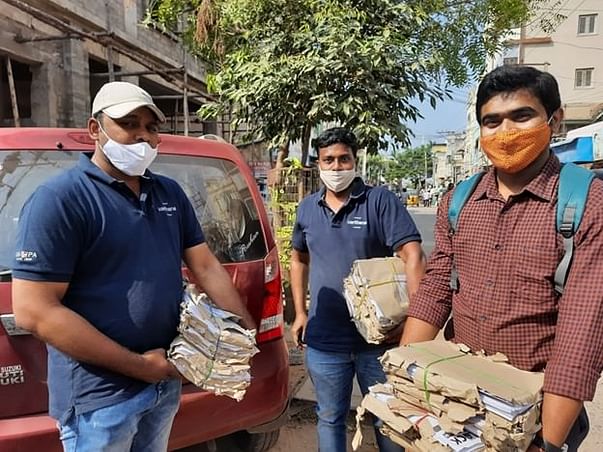 Education Warriors carrying Worksheets at Nellore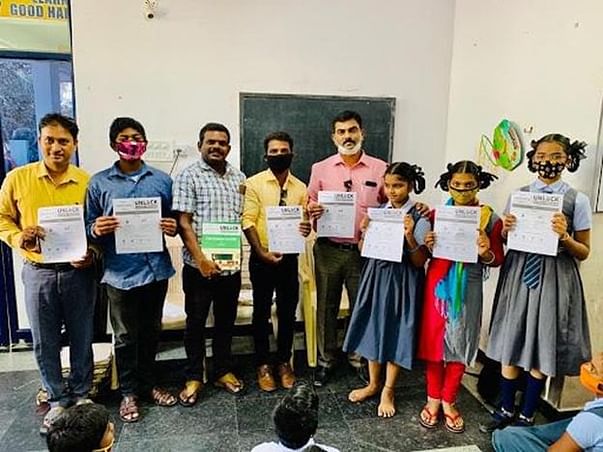 Royal Vidyanikethan, Vijayawada
Click here
to see what the schools have to say about our program.
If you wish to know more about our organisation please
check here
.